Prince William Reportedly 'Tired and Done' with Prince Harry Drama — Why It 'Breaks William's Heart'
Is Prince William over the drama surrounding his feud with Prince Harry and Megxit?
Has Prince Harry and Prince William's relationship improved since Harry and Meghan, Duchess of Sussex exited the royal family? The brothers have reportedly been keeping in touch, but one source shares that William is "tired and done" with all the drama.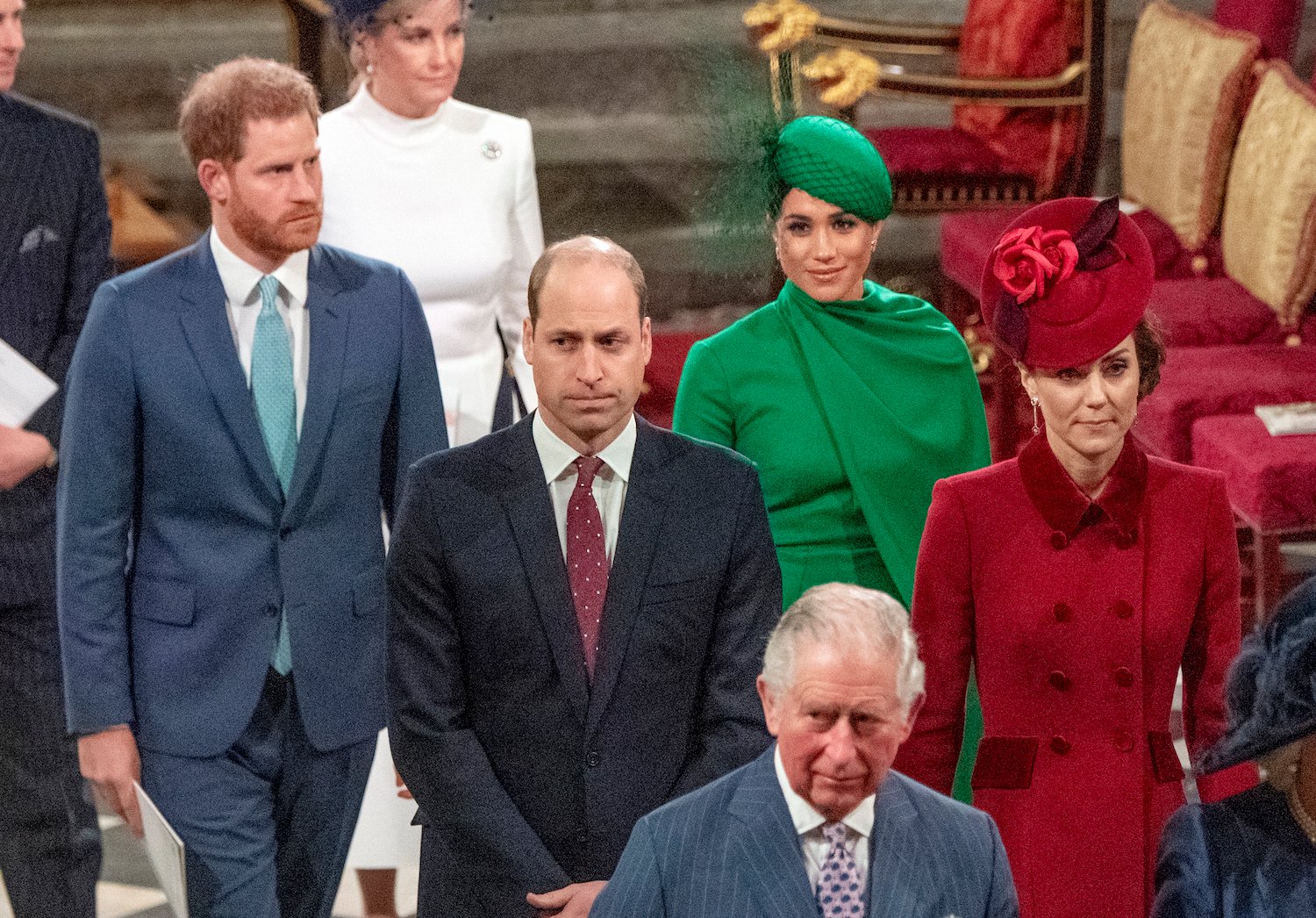 Prince Harry confirmed the feud
In 2019, after constant rumors of a feud between the brothers were swirling, Prince Harry finally confirmed that they did, in fact, have a fractured relationship. In an interview for the documentary Harry & Meghan: An African Journey, Harry shed some light on the tension between them, though he assured, "as brothers, you have good days and bad days."
"Part of this role and part of this job and this family being under the pressure that it's under… inevitably, you know, stuff happens," Prince Harry explained at the time.
He continued, "But, look, we're brothers. We'll always be brothers. We're certainly on different paths at the moment but I will always be there for him and, as I know, he will always be there for me."
Royal expert shares the history of the brothers' feud
Biographer Robert Lacey claims that Prince Harry and Prince William's rift has been going on for some time. A press release for Battle of Brothers: William and Harry — the Friendship and the Feuds explains how Lacey explored the brothers' "heir and the spare" situation and their parents' failed marriage.
"These two brothers — once inseparable and now separated by much more than mere distance — have been acting out the contradictions that go back into their childhoods and even before that: into their parents' ill-fated marriage," he notes.
Lacey adds, "We have seen conflicts between heir and spare in every recent generation of the royal family — but nothing so profound as this."
Prince William is reportedly 'done with the drama'
It's unclear how Prince Harry and Prince William are moving through their fractured relationship, but one insider told Us Weekly that William is broken-hearted that his brother moved so far away.
"William is so tired and done with the drama of it all," a source explained. "Seeing Harry cut ties with virtually every aspect of his English life and identity is so hard to fathom."
"It breaks William's heart," the source said of Prince Harry moving away, adding that Harry and William "need space and time to breathe, then hopefully they'll work it out."
Prince William is keeping tabs on his brother
Despite their rift, the brothers are reportedly keeping in touch virtually with Zoom. According to a report from Fabulous, Prince William is using the online meeting platform to "keep tabs" on Harry.
"William finds Zoom a good, informal way of keeping in touch, and some would say 'tabs', on his younger brother," a source explained. "There have been several zoom calls. It's easy to set up and involves no awkward scheduling."
The source added that they chat "after the children have gone to bed and supper with Kate. It has been only William and Harry. It is around lunchtime in LA."
A friend close to Prince Harry and Prince William also shared that "William is very anxious to keep the calls low key and casual. Just two brothers have a chat. No-one else is involved. It takes the pressure off."
"It's about keeping in touch that's important. Harry has spoken on Zoom to the Queen as well," the insider added.