Prince William Revealed His Secret Weapon for Dealing With Media Attention and Being a Royal
At first glance, anyone would think that being part of the royal family is a life of privilege, glitz, and glamour. While that may be true to some extent, life as a senior royal is also extremely difficult.
Family members such as Prince William and Catherine, Duchess of Cambridge can definitely attest to the fact that there is constant media attention, and it is not always welcome. Royals don't always have the privacy that they want, as they are constantly being followed and photographed, and many news outlets don't always report stories that are true.
In fact, Prince William's brother, Prince Harry, and his wife Meghan, Duchess of Sussex, recently stepped down from royal duties as a result of constant hounding by the British tabloids. There is no doubt that it is a hard life to live, and the royals often go to great lengths to experience life outside the glaring spotlight.
Prince William was born into royalty and has never known what it is like to live as a commoner. Now, he has revealed his secret weapon for dealing with media attention and being a royal. Let's take a look. 
Living in the media spotlight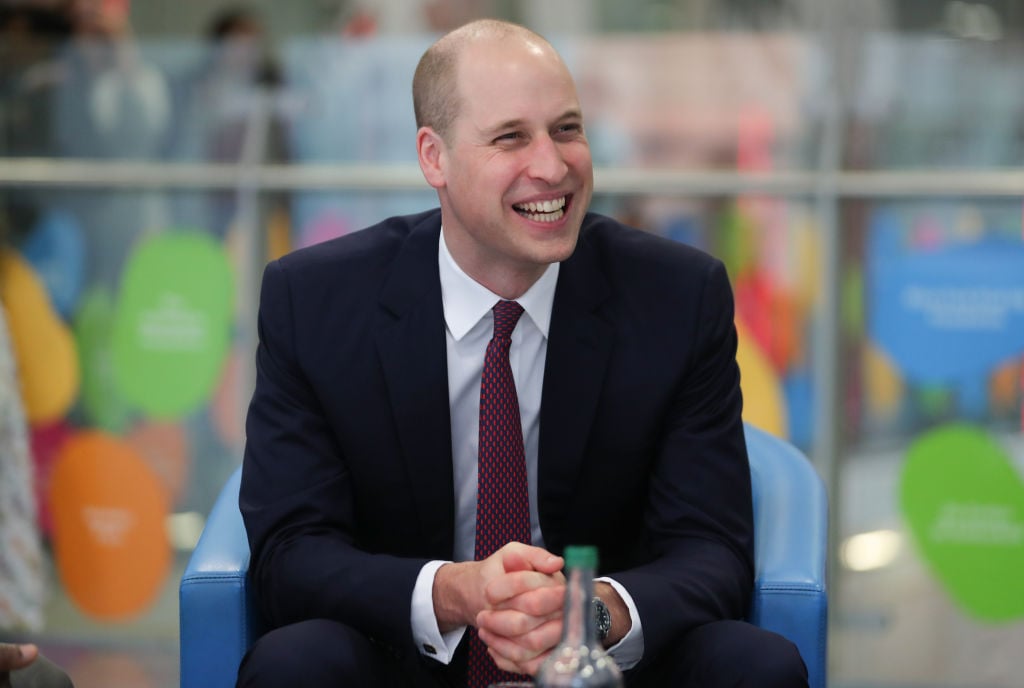 Unlike most people, Prince William has been famous from the day he was born. For years, he has had a huge fan base, and people have always had a great interest in everything that he does.
According to The Guardian, Prince William's mother, Princess Diana, wanted nothing more than to have her sons have a "typical" upbringing, and she tried very hard to give them that experience. Even so, Prince William was followed and photographed on a regular basis, even while doing the things that Princess Diana wanted, such as buying a fast food meal and volunteering for charity.
Over the years, things have gotten even more intense, especially after Prince William and Kate got married and had children. Now, they are surrounded by constant attention regarding just about everything that they are involved in.
Prince William is in the direct line of succession
One of the unique things about Prince William's life is that his future was determined for him from the time he was a child. As the oldest son of Prince Charles, Prince William is in the direct line of succession, meaning that he is pretty much guaranteed to become king after his father, who is next in line.
Insider reports that the prince will take the throne immediately following the death of Prince Charles, and being a future king means that William gets just a little more attention than other royal family members do. He is expected to follow a certain set of rules and protocols and is constantly being watched, with people voicing their opinions constantly. 
Prince William revealed his secret weapon for dealing with media attention and being a royal
Life as a member of one of the most famous families in the world can be pretty hard at times. So, what is Prince William's secret weapon for dealing with media attention and being a royal?
According to Hello! Magazine, it is actually the support of his family that helps Prince William through all the madness. He has one of the most high-profile jobs that anyone can possibly have, and having a wonderful family to love and encourage him makes all the difference in the world.
"I could not do my job without the stability of the family. Stability at home is so important to me," Prince William told GQ. "I want to bring up my children in a happy, stable, secure world and that is so important to both of us as parents. I want George to grow up in a real, living environment, I don't want him growing up behind palace walls, he has to be out there. The media make it harder but I will fight for them to have a normal life."
Everyone knows that the media attention has gotten worse over the years, and since William is a future king, it will continue to escalate. Fans and the media will never lose interest in the Cambridge family, and William says that "he could not do his job without the stability of his family."
It is wonderful that the Duke of Cambridge has a wonderful wife and amazing children to help him along his journey.