Prince William Says 'There's Nothing to It' Regarding His Relationship With Rose Hanbury
Prince William was recently accused of cheating on Kate Middleton with her best friend, Rose Hanbury. But, it appears the Duke of Cambridge might have denied such claims.
Following reports of a friendship-ending feud between Kate Middleton and her best friend, Rose Hanbury, rumors have run wild regarding the reason behind their falling out. One of the allegations claim that Prince William might have had an affair with his wife's now former friend, but it appears as though the Duke of Cambridge might have denied such claims.

Prince William's cheating scandal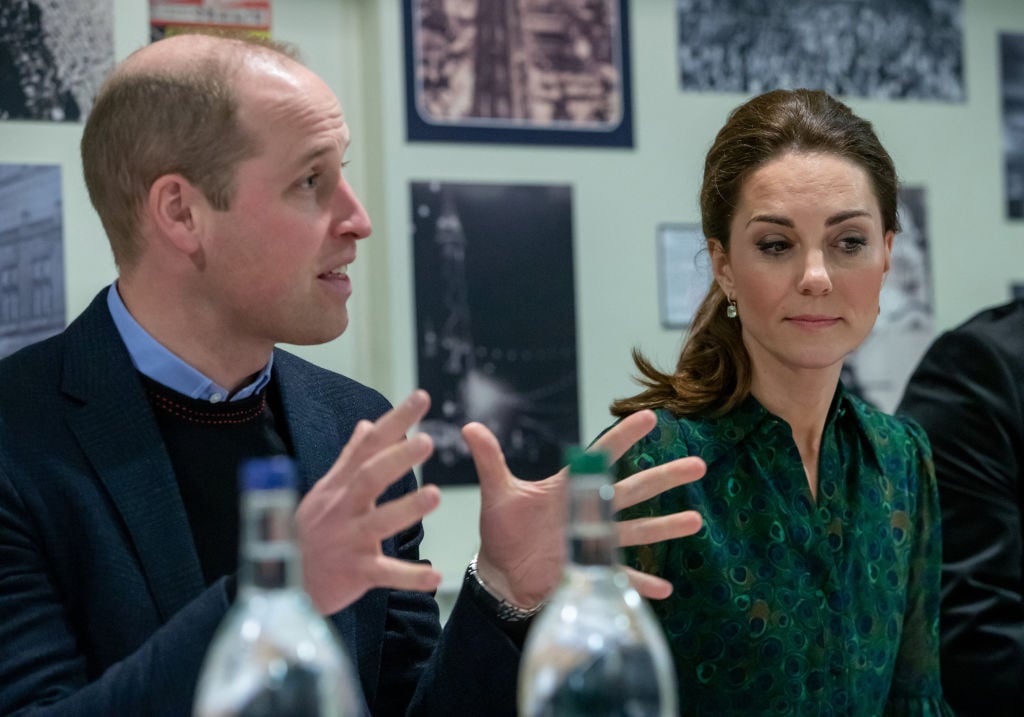 Last month, The Sun reported on a rumored falling out between Kate Middleton and a woman from her inner circle (called the Turnip Toffs), Rose Hanbury. As it turns out, Rose Hanbury and her husband David Rocksavage — aka the Marquess and Marchioness of Cholmondeley — are Prince William and Kate Middleton's neighbors in Norfolk and were their closest couple friends and confidantes.

"It is well known that Kate and Rose have had a terrible falling out. They used to be close but that is not the case any more [sic]," a source revealed to The Sun. "William wants to play peacemaker so the two couples can remain friends, given they live so close to each other and share mutual friends. But Kate has been clear that she doesn't want to see them any more [sic] and wants William to phase them out, despite their social status," they added.

Another royal family source offered Radar Online some unique insight into the affair allegations "Kate's extremely jealous of Rose. She's been told William has carried a steaming torch for Rose for years — and he even confided to pals she was 'the one that got away,'" they noted. "Rose has an aristocratic pedigree that made them an ideal match — and William has raised eyebrows with his comments about her grace and beauty," the insider added.

Did Prince William deny the allegations?

It's unclear whether or not Prince William actually cheated on Kate Middleton with Rose Hanbury, as many sources only mention flirtation. Nonetheless, Prince William likely had some explaining to do, based on the sources' comments.

"Kate sees the friendship in an entirely different light now," Radar Online's source revealed. "She thinks about William flirting with Rose, and she's jealous and suspicious. Kate confronted William, demanding to know the truth about his relationship with Rose, but he just laughed it off, saying there was nothing to it."

How will the royal family handle the allegations?

The royal family is notorious for keeping their lips sealed about royal scandals — and this one is likely no different. According to some reports, the palace has already declined to discuss the matter and will likely stay hush-hush regardless of whether or not there's truth to any of the allegations.

In the meantime, reporter Nicole Cliffe believes the royal family might try to distract from the rumors "What to look for: a real push by Clarence House to focus on Meghan and Harry as new parents, am [sic] increase in Wills and Kate doing more events (they've been yelled at for not doing their share) together, and likely a general increase in photo and story access to bribe the tabs [tabloids]," she wrote on Twitter.

Check out The Cheat Sheet on Facebook!