Prince William's Secret Message to Prince Harry in This Speech Subtly Signals the End of Their Feud
Prince Harry and Prince William's relationship may have hit some hard times, but William's recent speech appeared to contain a secret message that confirms the feud is finally over. See what Prince William said that shows the brothers are "aligned" now despite their past differences.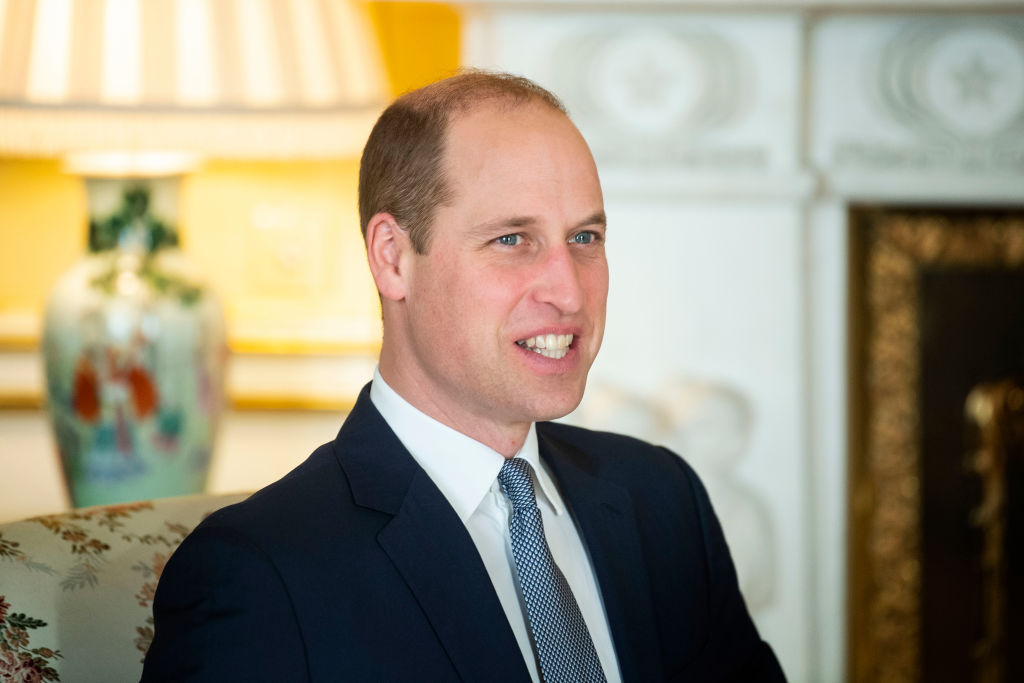 Prince Harry confirmed he and Prince William were feuding
In the 2019 documentary Harry & Meghan: An African Journey, Prince Harry was asked about the rumored feud between him and William and he confirmed that the gossip was true, explaining: "Part of this role and part of this job and this family being under the pressure that it's under… inevitably, you know, stuff happens."
Prince Harry continued: "But, look, we're brothers. We'll always be brothers. We're certainly on different paths at the moment but I will always be there for him and, as I know, he will always be there for me."
Prince Harry shared that "the majority of stuff is created out of nothing," adding, "But as brothers, you have good days and you have bad days."
Prince Harry and Prince William issued a joint statement about the feud rumors
After Prince Harry and Meghan, Duchess of Sussex announced they would be exiting the royal family, rumors of a feud between the brothers once again started swirling.
Before the gossip could take off, the brothers issued a rare joint statement about the status of their relationship. The statement addressed a report from The Times of London that claimed Prince William had a "bullying attitude" towards Markle, noting: "Despite clear denials, a false story ran in a U.K. newspaper today speculating about the relationship between the Duke of Sussex and the Duke of Cambridge."
The statement shared: "For brothers who care so deeply about the issues surrounding mental health, the use of inflammatory language in this way is offensive and potentially harmful."
Did Prince William send a secret message to Prince Harry?
During a speech to attendees of the UK-Africa Investment Summit at Buckingham Palace, Prince Harry appeared to send a secret message to Prince Harry that they are "aligned," according to royal expert Angela Mollard.
Mollard believes that Prince William's mention of his time in Africa with his brother following the death of their mother, Princess Diana, is a "clear signal" about how he feels about Harry despite his decision to leave the royal family.
During the Royals podcast, Mollard explained: "There was a reception at Buckingham Palace with the leaders from plenty of African nations — I see this as an act of connection, an act of showing his brotherly love for Harry."
She continued, noting that Prince William "actually talked about how much Africa meant to them in the wake of their mother's death in so much as Prince Charles took them both on a trip to Africa… The fact that William referenced his brother, referenced the time in Africa after their mother died wasn't just for the benefit of those African leaders."
According to Mollard, it was a "signal," as she shared: "I think it was very much sending a signal that they are brothers, they will always be brothers and things that have happened to them means they will always have an understanding of each other's stories. That means they are always aligned, even if we've seen them in fractured circumstances."
Prince William told attendees: "The African continent holds a very special place in my heart. It is the place my father took my brother and me shortly after our mother died. And when deciding where best to propose to Catherine, I could think of no more fitting place than Kenya to get down on one knee."
He continued: "Throughout my life, I have been lucky enough to spend time in many other parts of Africa. I'm also honored to be the Patron of the Royal African Society. And as Catherine and I have said to several of you here tonight, we hope to have the chance to visit many more countries in the future and share our mutual love of your continent with our children."