Prince William Sends Support to U.K.'s First Openly Gay Soccer Player in 32 Years
As the president of England's Football Association, Prince William role is to promote the game. He recently showed support for the U.K.'s first openly-gay soccer player in 32 years.
Like his late mother, Princess Diana, Prince William is helping to modernize the monarchy by tackling issues that have traditionally been taboo for royals.
The Duke of Cambridge recently chimed in on a piece of big news in the soccer world: The announcement of the first openly-gay soccer player in the U.K. in 32 years.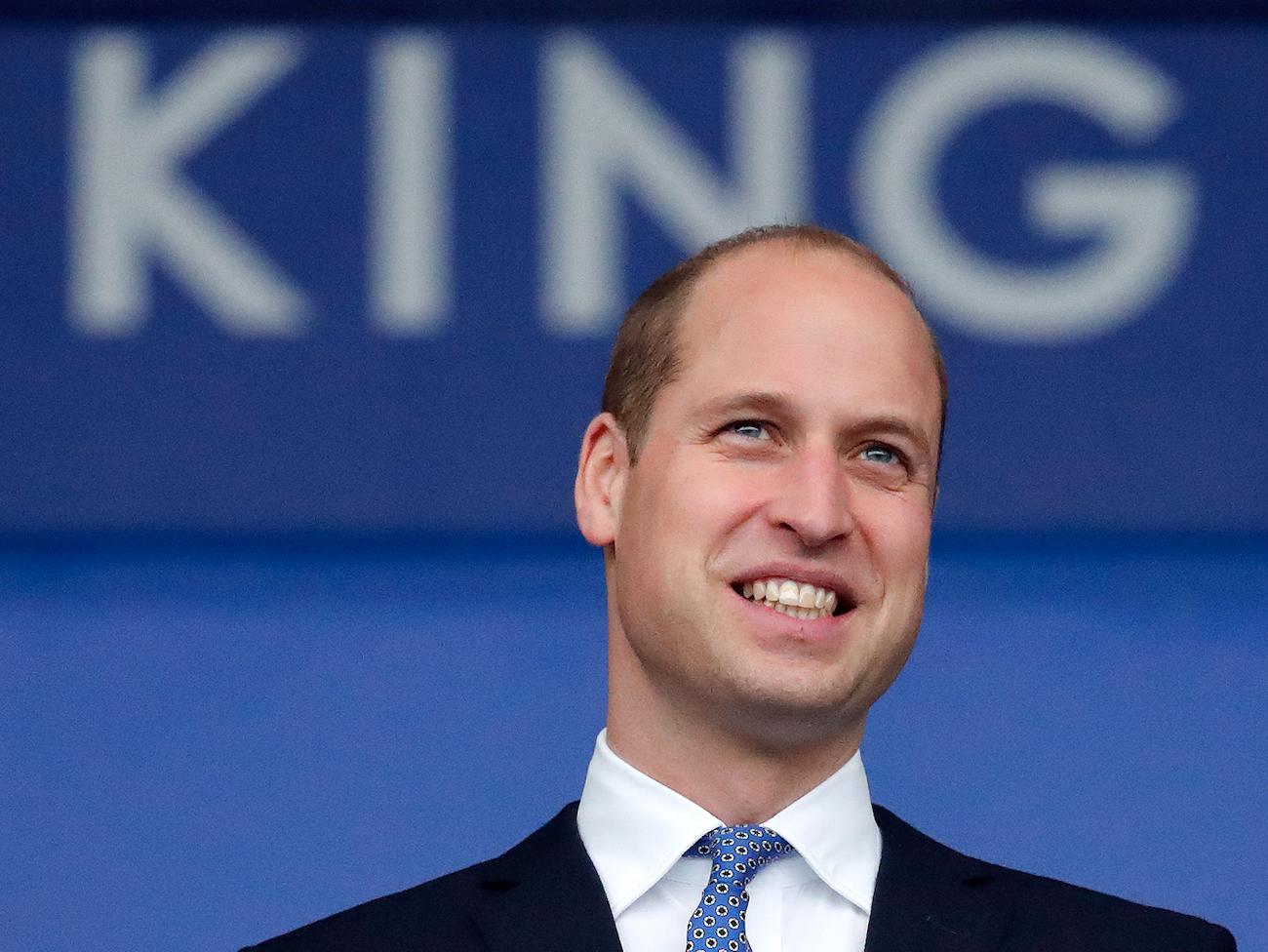 Prince William is the president of England's football association
Growing up, William played a lot of sports. As an adult, he became the president of England's Football Association (also called The FA), which oversees the many clubs in the country as well as the national teams.
William is also a big soccer fan—his favorite team is Aston Villa—and he has worked with famous players to help promote important causes, such as mental health. For example, in 2020, the final of the FA Cup was named "Heads Up FA Cup final" in honor of William's mental health initiative, Heads Up.
William has also used soccer as a way to open up conversations about masculinity and mental health.
Prince William sends support to openly-gay player Jake Daniels
On May 17, William also sent support to Blackpool FC's 17-year-old forward Jake Daniels, who recently came out as gay. 
"Football should be a game for everyone," William said in a tweet. "What Jake has done takes courage and will hopefully help break down barriers that have no place in our society. I hope his decision to speak openly gives others the confidence to do the same."
Daniels previously came out as a member of the LGBT+ community in a statement posted on Blackpool FC's website.
"Off the pitch I've been hiding the real me and who I really am," Daniels wrote. "I've known my whole life that I'm gay, and I now feel that I'm ready to come out and be myself. It's a step into the unknown being one of the first footballers in this country to reveal my sexuality, but I've been inspired by Josh Cavallo, Matt Morton and athletes from other sports, like Tom Daley, to have the courage and determination to drive change."
He added, "I've hated lying my whole life and feeling the need to change to fit in. I want to be a role model myself by doing this. There are people out there in the same space as me that may not feel comfortable revealing their sexuality. I just want to tell them that you don't have to change who you are, or how you should be, just to fit in. You being you, and being happy, is what matters most."
Despite the U.K. having countless male soccer players in its professional clubs, it is extremely rare to see an openly-gay person on the field. Before Daniels' announcement, Justin Fashanu was the last person who publicly came out, and this was in 1990.
Prince William also supported players who faced racism
William has also promoted inclusivity in soccer in other ways. During the Euro 2020, William spoke out against racist comments faced by English players Marcus Rashford, Jadon Sancho, and Bukayo Saka, who missed penalty shots during the final match between England and Italy.
"I am sickened by the racist abuse aimed at England players after last night's match," he said. "It is totally unacceptable that players have to endure this abhorrent behaviour. It must stop now and all those involved should be held accountable."