Prince William Is 'Slightly Unsure' While Kate Middleton Shows 'Resilience' Says Expert 
Prince William and Kate Middleton are carrying on with their duties in the wake of the release of Prince Harry's book, Spare. A body language expert analyzed their behavior during their first public events since Harry's interviews and book release. According to the expert, William seemed "slightly unsure" while Kate showed "resilience."
Prince William and Kate Middleton did their first public events since the release of 'Spare'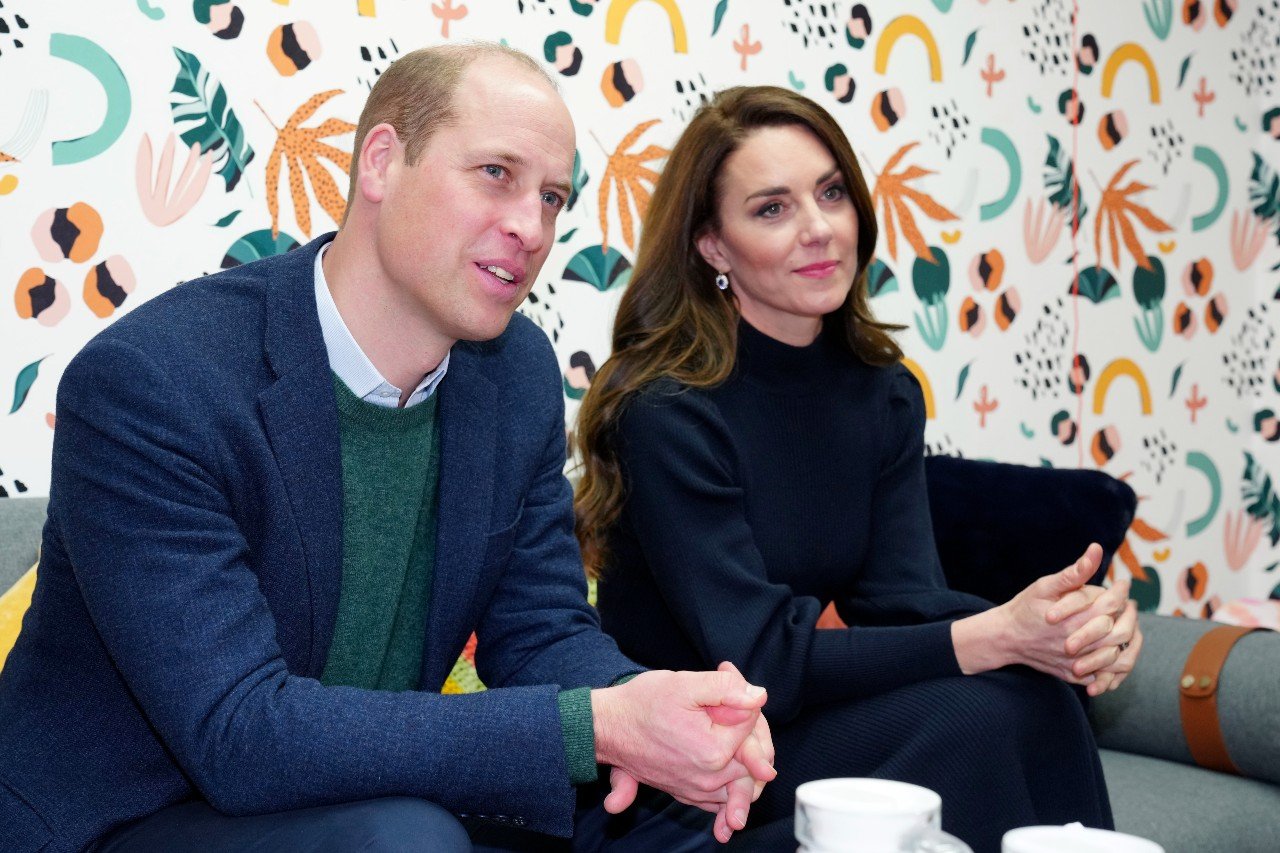 William and Kate are moving forward with their royal duties. As of this writing, the palace hasn't commented on Prince Harry's book. However, the couple seemed to send a message through their clothing choices and body language. They wore similar outfit colors and showed unity as they greeted the crowds.
"Kate and William's response to Harry's claims and accusations seems to be non-verbal, allowing their body language to do the talking rather than any written or verbal response," James tells Express.
Prince William seemed 'slightly unsure' while Kate Middleton showed 'resilience' says expert
Although Kate and William appeared united as far as their clothing and body language, James says William's body language was "slightly unsure" while Kate demonstrated "resilience."
"The look is all about unity, defiance and resilience, but some of William's underlying signals suggest we shouldn't underestimate the effort this might have taken," says James. "Unlike his father, who appeared beaming and chuckling as though having one of his best days, William shows hints of his more sensitive side here. His first wave to the crowds looked modest and very slightly unsure, as though he might have felt a need to have their support re-affirmed first."
Prince Harry says his book is part of his 'mental health journey'
If you're wondering why Prince Harry wrote such a revealing book, he explains his reasoning during an interview with People. Harry tells the publication his book is part of his "mental health journey."
"I don't want to tell anyone what to think of [the book] and that includes my family," says Harry. "This book and its truths are in many ways a continuation of my own mental health journey. It's a raw account of my life — the good, the bad and everything in between."
Harry says he's aware many people can't relate to his life. However, he says many can relate to his experience with sibling rivalry. "While I know much of my life may seem unrelatable, I do think most siblings can relate to struggling with comparisons, and my brother and I are no exception," he says.
Our take
It's likely William seemed unsure because of the strain between him and Harry. The Duke of Sussex revealed in his book that he and William had a fight about Meghan Markle back in 2019. Harry also revealed during his TV interviews that he hasn't spoken to his immediate family in a long time. William might have been worried that the public viewed him in a different light after hearing about the fight.
It's not surprising that William was hesitant during his first royal event since the book release and interviews. Now that some time has passed, his concerns have probably been put to rest. The public has moved on and many are showing support for William and Kate.
Follow Sheiresa Ngo on Twitter.