Prince William Taking a Tougher Stance Against Prince Harry and Meghan Markle Than Queen Elizabeth, According to Royal Experts
Nearly a year after Prince Harry and Meghan, Duchess of Sussex stepped down as senior royals, they sat down with former talk show host Oprah Winfrey and made some bombshell allegations about Harry's relatives. The palace did not specifically challenge every claim the couple made but it did release a statement that said: "While some recollections may vary, they are taken very seriously and will be addressed by the family privately."
When asked about the interview and his son's comments, Prince Charles stayed mum. But the other future king did respond and that's because according to royal experts, Prince William isn't interested in handling Harry and Meghan with kid gloves.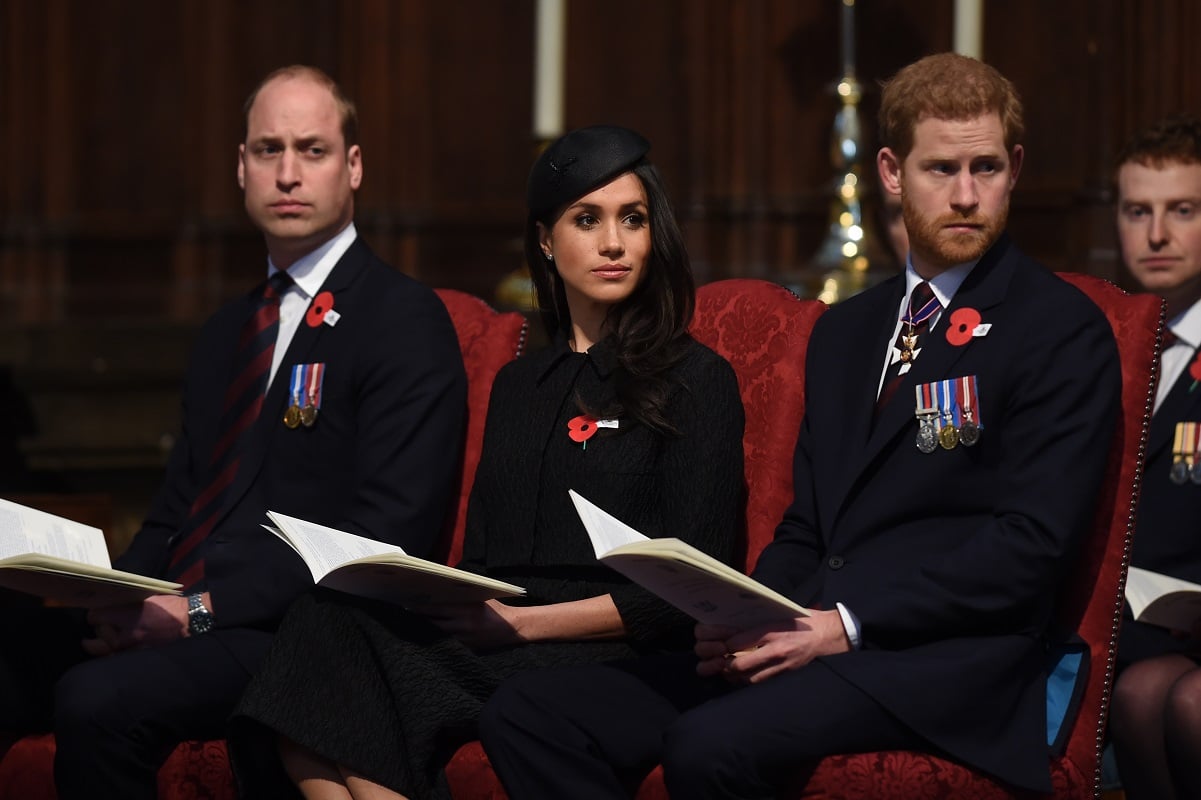 Prince William responded after Meghan and Harry publicly criticized the royal family
In their primetime special with Oprah the Duke of Sussex said that after he and his wife moved to California, Prince Charles stopped taking his calls and cut them off financially. Meghan meanwhile claimed that Catherine, Duchess of Cambridge made her cry during a dress fitting. The Duchess of Sussex also alleged that conversations took place about what her son's skin color would be prior to his birth. Meghan said it was relayed to her that one royal had "concerns about how dark [Archie's] skin might be when he's born."
Days after the interview aired, Prince William replied to a reporter's question saying that the royals are "very much not a racist family."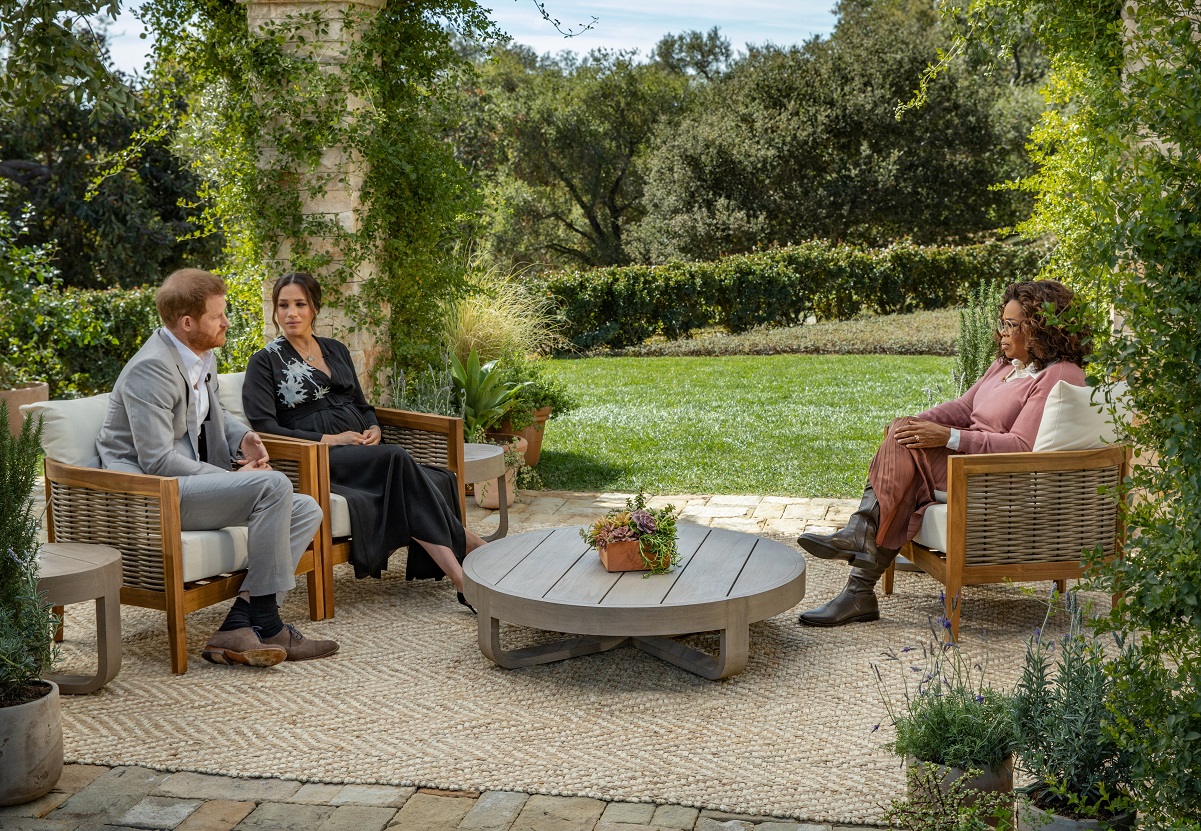 Prince William taking a tougher stance than the queen to fight back against his brother and sister-in-law
Following the conversation with Oprah, Prince Harry made even more explosive comments about his family during the Armchair Expert podcast in May. While the palace stayed quiet on that, there are reports that William had enough.
According to MailPlus' Palace Confidential host Jo Elvin, "William decided that the strategy to smooth things over had not been working for quite a long time."
The Mail on Sunday's diarist Charlotte Griffiths added (per Express): "William had felt that the smoothing over hadn't been working for quite a long time at that moment. He felt decisive action was needed, that he needed to play them at their own game. The smoothing over that the queen had been doing very diligently, the moment Meghan came on the scene, wasn't paying off at all so William thought he would try a different tack. A new picture is emerging that William is much tougher in this situation than we previously thought. He was not taking any nonsense from very early on it seems."
Many believe this was evident when Willliam and Harry came face to face to unveil their mother Princess Diana's statue on July 1. Body language expert Blanca Cobb noted that the Duke of Sussex tried to engage his older brother, however, William remained "stoic" and chose not to interact with Harry.
Royal author says Duke of Cambridge is 'dreading' the Sussexes' next move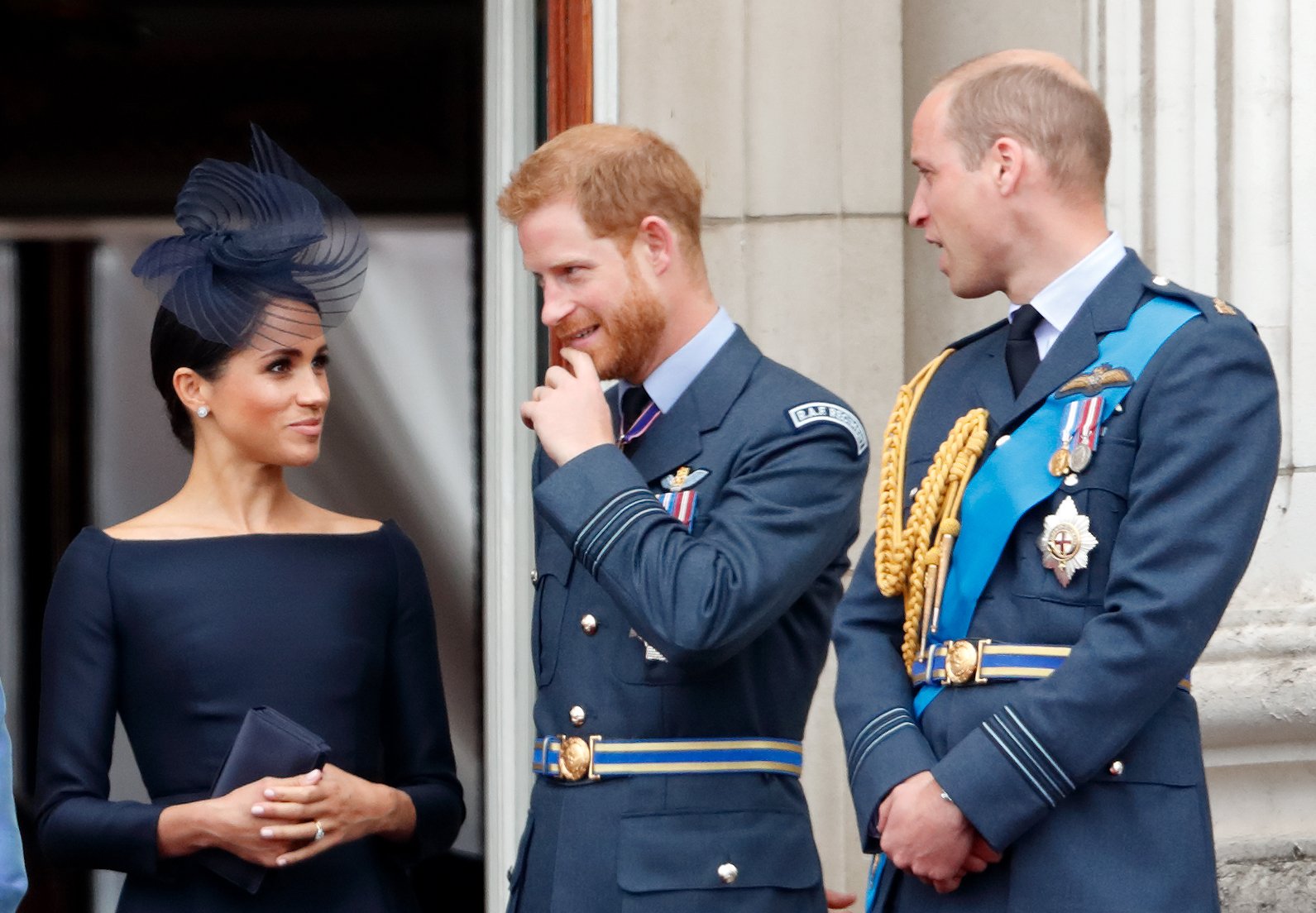 Because Meghan and Harry have been unpredictable over the past year and a half, royal author Duncan Larcombe claimed that William is "dreading" their next move.
"What do they do next? That's a question Prince William is dreading the answer to," Larcombe told OK! magazine (per Express). "Ultimately, they have to find a way to do their work in L.A. while not trading in on the royal brand. Prince Harry hasn't exactly been subtle. He's revealed to the world that he pretty much hates his family and the whole system is rotten to the core, but by continually talking about the royals, they're cashing in on the brand."
Larcombe added: "If they spend their whole careers selling that royal brand, they'll never speak to William again."