Prince William To Be King Over Prince Charles? Inside The Shocking New UK Poll
A shocking new poll shows that most of the UK would rather see Prince William become the King of England over Prince Charles. The Prince of Wales is next in line to inherit the crown but has struggled to boost his popularity over the years. The new poll proves that Charles has failed to win widespread support for his claim, but what are the chances that he abdicates in favor of his son?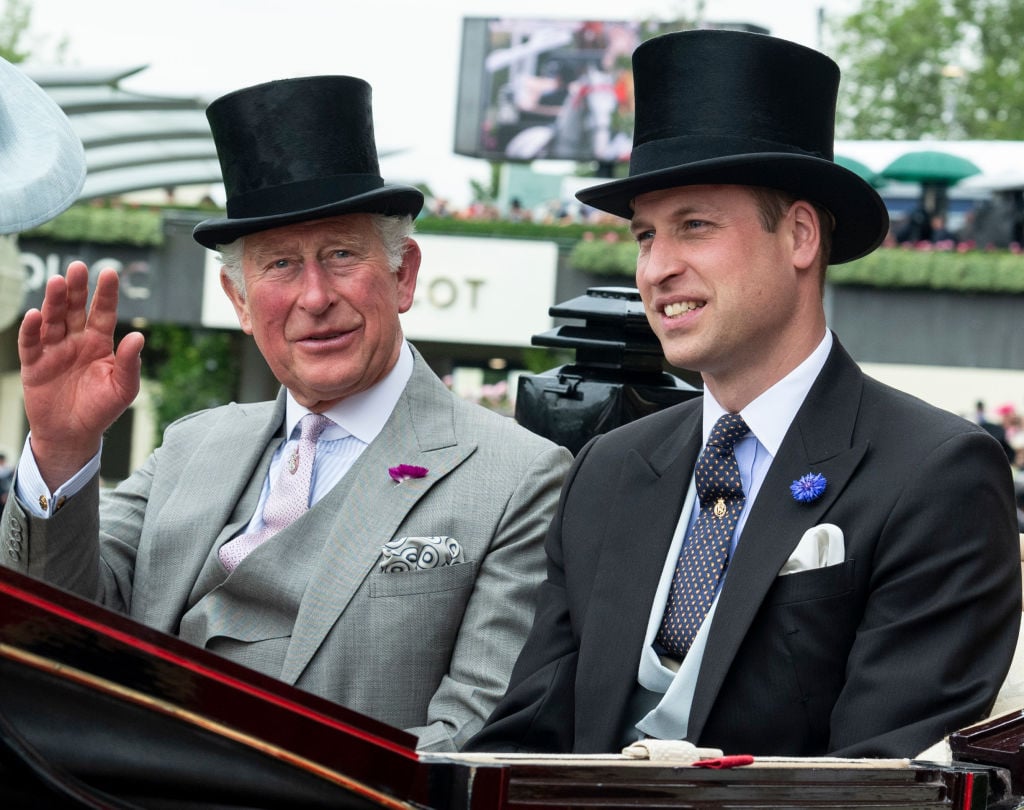 William wins the poll to be king
It is no secret that Prince Charles has struggled in the public relations department. A lot of his unpopularity stems from his affair with Camilla Parker Bowles and subsequent divorce from Princess Diana, who passed away a year after their split was finalized. Although Charles waited nearly a decade before marrying Bowles, their union did not help his public image. To be fair, Charles's popularity has increased in recent years, but a new poll suggests that he is still nowhere near as popular as his son, Prince William.
The poll was conducted online by Express and featured over 4,000 voters. Of all the people who voted, over 60 percent thought that William should be king instead of Charles. The Prince of Wales only managed to attract 18 percent of the vote, far below what Prince William received. The other 20 percent of the vote went towards Prince Harry and William's children: Prince George, Princess Charlotte, and Prince Louis.
Dozens of royal watchers also commented on the poll, many of them sharing negative thoughts about Charles taking the throne. A few fans also expressed their excitement about Kate Middleton being the next Queen Consort and thought she would do a great job in the role.
"The last two Charles's were not much good," one fan wrote, while another added, "I agree he is a liberal lovey."
Inside Prince William's obsession with motorcycles
Part of why William is so popular is his connection to the average person. Case in point is the Duke of Cambridge's obsession with motorcycles. In his book, William's Princess: The Love Story That Will Change The Royal Family Forever, author Robert Jobson claims that Charles struggled with keeping William from dangerous hobbies as a young man.
Not one to shelter his children, Charles felt like it was okay to allow Prince William to explore whatever he wished, even if it put him in harm's way. This led to William's love for riding motorcycles, a hobby he keeps to this day.
Earlier this year, William was spotted riding his sporty Ducati bike in London. As royal watchers may recall, he also rode his motorcycle on the eve of his wedding and, in 2008, ventured across South Africa on his bike alongside his brother, Prince Harry. Fortunately, William has toned things down since having children and does not ride nearly as often as he once did.
Prince William, of course, is not the only one in the royal family with a love for motorcycles. King George VI also loved riding way back in the day and was known to drive his motorcycle to class at Cambridge.
A look at the royal line of succession
As it currently stands, Charles will get the throne once Queen Elizabeth steps down or passes away. With Elizabeth in her 90s, the idea of abdicating in favor of Charles is becoming more and more likely. After Charles, Prince William is next in line, following all three of his children. Up next is Prince Harry and then his firstborn son, Archie. Prior to the birth of William's children, Harry was third in line to the crown. The line of succession, of course, will change once Prince George and his siblings grow up and have children of their own.
Despite all the speculation, Charles has shown zero signs of abdicating once Elizabeth's reign is over. Charles has now waited longer than anyone in the history of the monarchy to take the throne and will likely step up to the plate when the time is right. A lot could change until that happens, so there is always the chance that William inherits the crown next.
The royal family has not commented on the recent poll concerning if Prince William is better suited to be the next King of England.