Prince William Touching Another Woman Was the Breaking Point in His and Kate Middleton's 2007 Split
Prince William's wandering eye got him in trouble back in 2007.
Prince William and Kate Middleton seem extremely happy these days. The two have three adorable kids, and they're two of the most well-liked royals in the world. However, as with most relationships, they hit a couple speed bumps along their journey. And though everything seems great now, William's wandering eye reportedly had a lot to do with the couple's high-profile split back in 2007.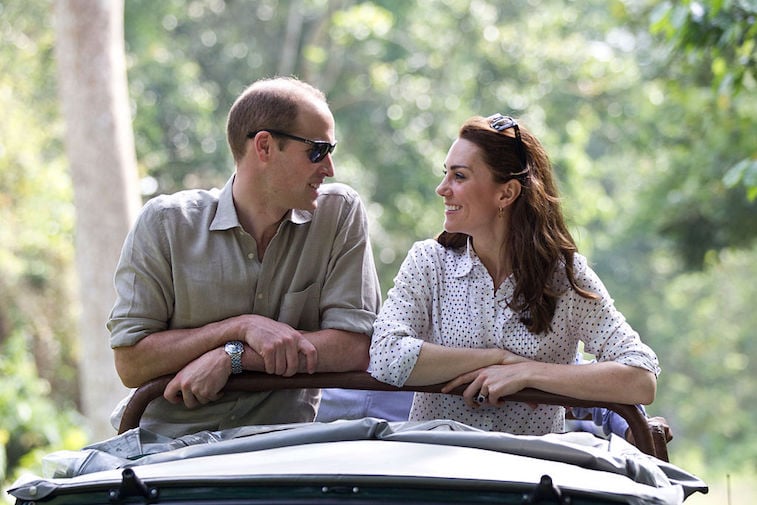 Prince William and Kate Middleton have been together since 2003
When William and Kate first met, they were both students at University of St. Andrews in Scotland. At the time, the two were reportedly casually dating other people and were only friends at first. However, when Kate walked in a college fashion show, William was sitting front row and reportedly started to see her in a different light. Kate had been wearing a see-through dress on the runway.
The couple started dating, but they kept things private at first. As their relationship continued, Kate started to become hounded by the media, similarly to the way both Princess Diana and Meghan Markle have been treated.
The two went through a brief breakup in 2004
William and Kate had a strong relationship, but they were still very young and had a lot to learn when they started dating. In 2004, the couple took a brief break. They were both still attending university, and it is one of their lesser known splits. The prince reportedly had a wandering eye, which Kate had started to realize by this time.
Of course, as a prince, there were certainly plenty of women who wanted to be with him. But the massive fame — and pressure that it added to their relationship — ended up causing the two to take a break. However, they were back together shortly after.
William's wandering eye reportedly was the breaking point in 2007
A few years after their first split, trouble was stirred up once again. At this point, William and Kate were approaching 25, and it was a time when most people were expecting William to pull out a ring. But behind the scenes, things were deteriorating. William had planned to spend winter break with Kate's family but changed his mind at the last minute, which hurt her. And when he was stationed several hours away from London as part of his military duties, things became even more difficult for the two.
Ultimately, though, it was William's wandering eye that was the straw that broke the camel's back. William went out one night and, according to reports, the prince was surrounded by women. He reportedly was caught holding the breast of one woman, and another woman at the bar said he was flirty and making suggestive comments. Within a short time of that night out, he and Kate had broken up once more.
William was caught up in another affair scandal last year
Eventually, the couple worked things out once more; they only broke up for about four months. By summer 2007, the two were back on, and this time, it was permanently. William proposed to Kate in 2010, and the couple tied the knot in front of millions of people in 2011. William's "wandering eye" hasn't always remained in the clear, though. The prince was rumored to have had an affair with family friend Rose Hanbury, whom Kate had known for quite some time. Of course, there was never any confirmation, and the rumors were not proven. These days, the two seem to be just as close as ever, and they seem truly happy.