Prince William Treated Kate Middleton 'Like A Servant' Before She Became The Duchess Of Cambridge
Kate Middleton began dating Prince William when they were both in high school, and now insiders claim one of their famous break-ups may have been over the way her treated her like he worked for him.
After eight years of marriage and three children, it's hard to remember that there was once a time when Prince William and Kate Middleton were a couple of kids who had an on-again, off-again relationship. The royal couple met nearly two decades ago while they were students at the University of St. Andrews, with Kate reportedly grabbing William's attention at a charity fashion show when she wore a see-through lace dress on stage.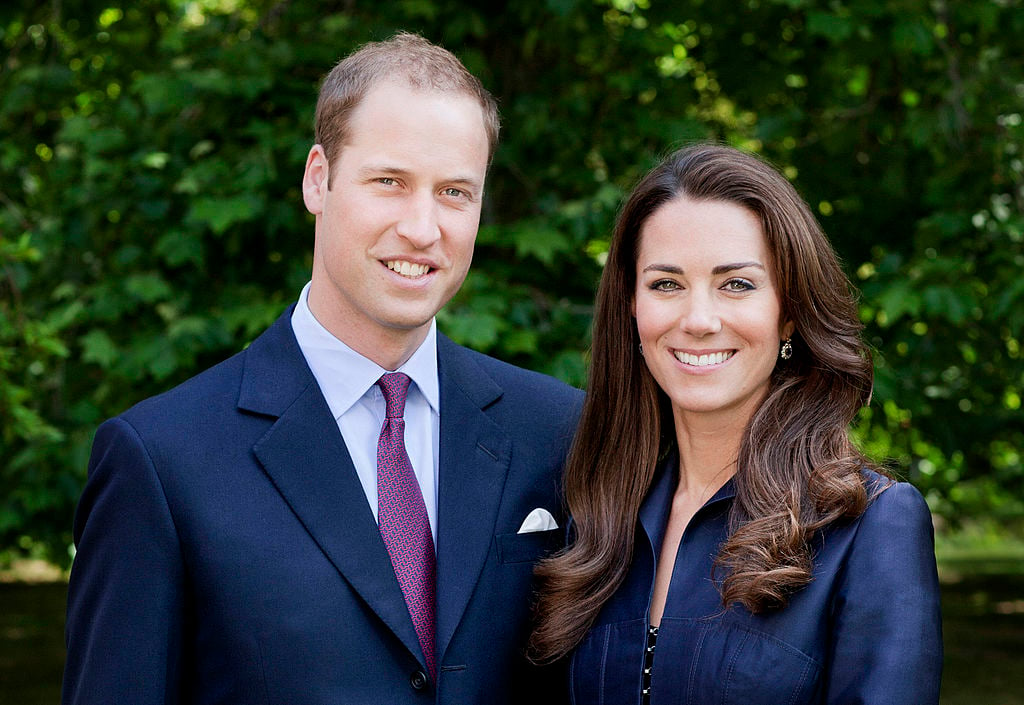 The two quickly fell in love, but the story of their romance is not a fairytale. According to royal biographer Andrew Morton, author of William and Catherine, the future King treated his girlfriend "like a servant."
An overwhelming presence
Dating a future King comes with its own set of problems, and according to The Express, Kate Middleton often had a difficult time with how William treated her. Michael Choong – a friend of William and Kate's at University – told Morton that William "could be flip and curt with" Kate, and she didn't like him ignoring her and having conversations with people while acting like she wasn't there.
"He expected Kate to run after him, and the longer they knew each other, the more he seemed to keep her on a tight leash," said Choong.
In his book, Morton wrote that William is "obstinate and strong-willed," and he was often an "overwhelming presence."  This led to Kate Middleton feeling like William was taking her for granted because he was treating her "like a servant rather than his girlfriend."
Another friend told Morton that William and Kate's relationship was "edgy," and they were "always in and out."
"There were often spats, rows, and break-ups, and William and Kate tried to find their way both as young adults and as a couple," wrote Morton.
A trial separation for Prince William and Kate Middleton
About two years into their relationship – during the summer of 2004 – William and Kate hit their first major rough patch. William "wanted some space," says royal expert Katie Nicholl, and the couple agreed to a "trial separation."
In Nichol's book William and Harry: Behind the Palace Walls, she wrote that the young couple was apart for just a few months before getting back together at Christmas. The reconciliation came with a condition. Nichol claims that Kate Middleton wanted to squash her competition and "insisted" that William stay away from his crush, British heiress Isabella Anstruther-Gough-Calthorpe.
"William was madly in love with her, but when he knew there was no chance of them getting together he went back to Kate. Kate was very aware of his obsession with Isabella, and she was incredibly threatened by her. Isabella is drop-dead beautiful and would leave any girl in the shade. Kate accepted William back again but on the condition that he would not speak to Isabella again," a royal insider told The Daily Mail in 2007.
Still unsure about the future
Three years after their trial separation, William and Kate Middleton split again because he was still uncertain about his future with her. At the time, the Duke of Cambridge was completing his military training, and the couple was spending more and more time apart.
Author Marcia Moody wrote in her 2010 biography Kate that "rot had set into their relationship." Plus, there are pictures to prove it. The break-up didn't stick, and William finally realized that Kate was the one.
During a romantic getaway to the Seychelles, William, and Kate committed to each other, and by 2010 he was ready to propose. Carrying his mom's famous engagement ring, William took Kate Middleton backpacking through the Kenyan mountains and surprised her with a proposal.
The couple announced their engagement in the fall of 2010 and officially became the Duke and Duchess of Cambridge in April 2011. The rest is royal history.