Prince William Was Reportedly 'Disturbed' By 1 Thing Meghan Markle Did Last Year
Meghan Markle and Prince William became in-laws in 2018, but according to a royal author, there was some tension between the two of them.
Ever since Meghan, Duchess of Sussex joined the royal family in 2018, there have been numerous reports about how some of her actions do not sit well with other royals. Of course, the royal family is known for being rather private, so no one has publicly spoken out against Meghan. However, a new book claims that there was one thing Meghan did that "disturbed" her brother-in-law, Prince William.
Prince William disagreed with many things Meghan Markle and Prince Harry did
According to the upcoming book, Battle of Brothers by Robert Lacey, William had issues with Meghan and Prince Harry's relationship from the beginning.
When Harry introduced Meghan to the rest of the royal family, William felt Harry was moving too fast in his relationship. William's courtship with Catherine, Duchess of Cambridge lasted almost 10 years, while Harry and Meghan got engaged just after a year and a half of dating.
Lacey wrote, as published by the Daily Mail, "'This all seems to be moving rather quickly,' William was said to have remarked to Harry doubtfully, on the testimony of more than one friend. 'Are you sure?'… William couldn't understand how Harry could contemplate marrying this still unknown and untested quantity less than two years after their first meeting."
And then there was the issue of Meghan and Harry not revealing who their son Archie's godparents are. For royals, godparents traditionally represent people who will guide their children "spiritually, morally and often materially." As such, the public usually would like to know the identity of the people influencing the lives of royal children.
"'Friends' of William suggested that the future king, only five places clear of Archie in the order of succession, could not comprehend how such a basic matter of constitutional principle had been misunderstood," Lacey wrote in another Daily Mail article. "How could any new Windsor royal be christened in a meaningful sense without the newcomer's sponsors being known, if not present?"
Prince William was 'disturbed' by Meghan Markle's September 2019 Vogue issue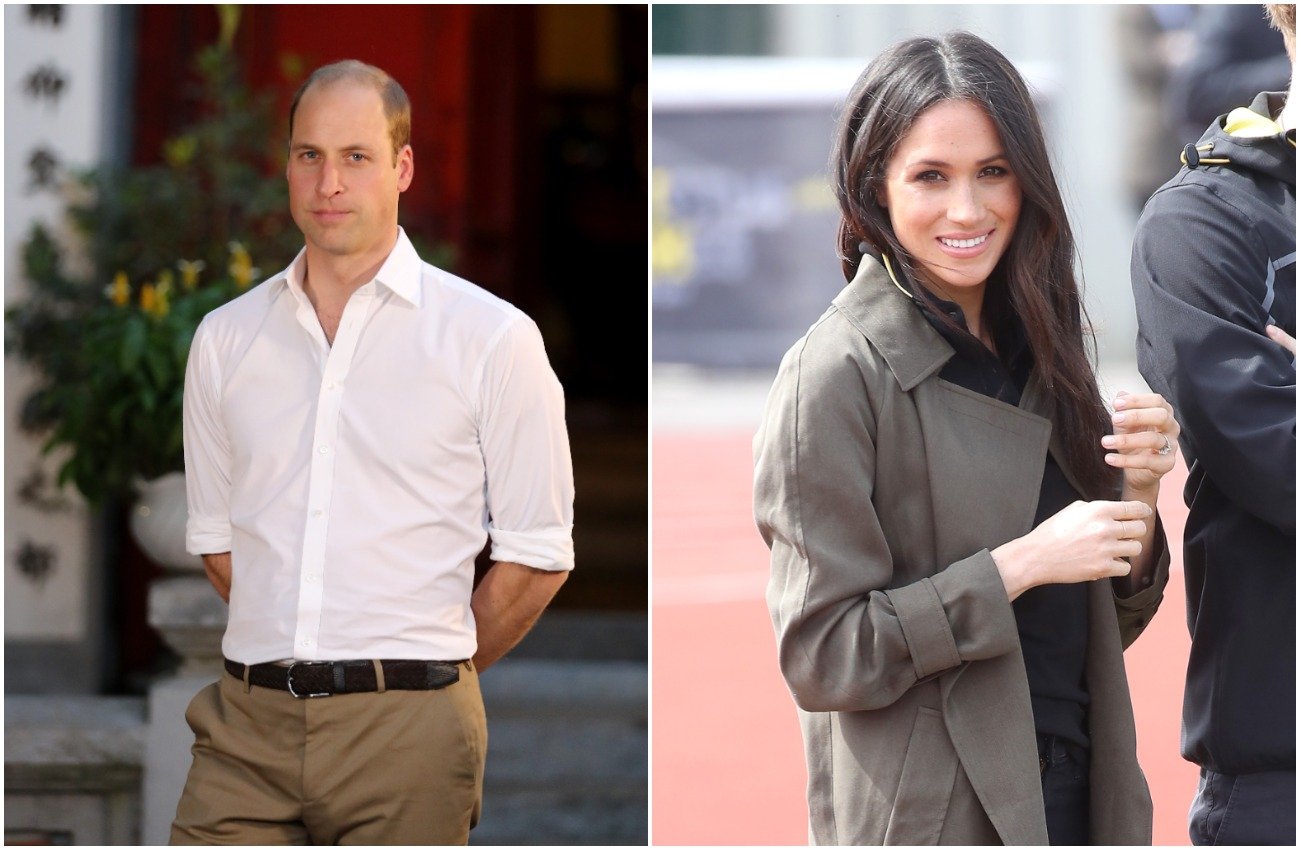 After Meghan joined the royal family, some of her decisions did not sit well with William. Most notably, she guest-edited the September 2019 issue of Vogue, which reportedly left William "disturbed" for its promotion of "political and cultural division."
"William did not see his future role as monarch – nor his current role as heir – as a matter of him working to maintain the nation's feelings in harmony while his activist brother and his wife jumped up and down beside him cultivating political and cultural divisions in pursuit of their trendy vision of doing good," Lacey said. "Windsors do not do 'woke.'"
While some fans did like the Vogue issue, there were also many critics who agreed with William. For example, Lacey pointed out that writer Melanie Phillips claimed Meghan "still hasn't grasped that the role of the monarchy is to unite the country."
Kate Middleton and Meghan Markle got along better than the media suggested
While Meghan found herself in conflicts with William during her time in the royal family, Lacey claimed that she and Kate got along better.
Since the beginning, there have been constant rumors about a feud between the two ladies. However, according to Lacey, their relationship has been rather smooth.
"Meghan and Kate actually got on rather well from the start," Lacey said. "They might not be best-buddy material, but they found themselves, sister-outsiders in their extraordinary royal situation, and both of them cool professionals, treating each other with mutual respect. Each was far too canny to make an enemy of a prospective sister-in-law – it only made sense to be friends."