Prince William Will No Longer Have to Carry a Passport When He Becomes King, But Kate Middleton Will Still Need ID
Prince William will get a major perk once he becomes the King of the United Kingdom. William is second in line to the throne after his father, Prince Charles, and will reportedly not have to carry around a passport once he takes the throne. But the travel change will not apply to his wife, Kate Middleton, who will still have to carry around identification.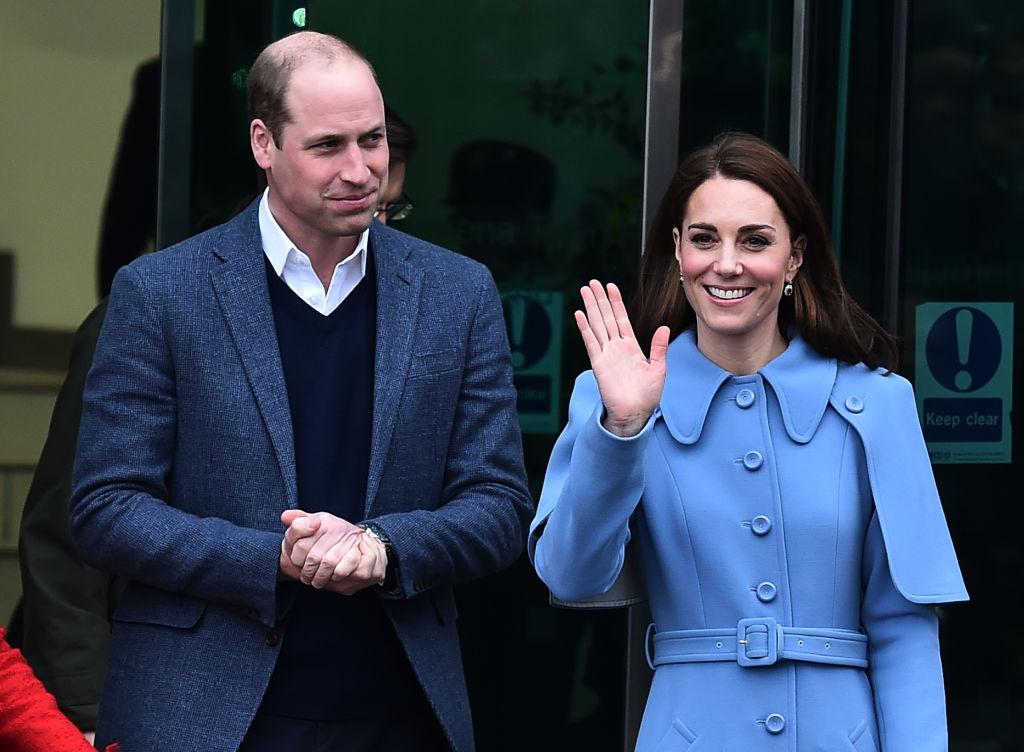 The royals have to follow these rules when traveling
The royals follow a slew of rules whenever they travel. For female members of the royal family, this includes keeping their chin up when they walk off an airplane.
This is an etiquette rule that is meant to force good posture (they are also allowed to use the rail for balance). It also makes it appear as though the person is actively looking ahead, instead of looking down at the stairs.
Male members of the royal family do not have to follow this etiquette rule. They do, however, frequently walk one step ahead of their spouses, a move Prince William often employs.
When they are out mingling with the public, members of the royal family are not allowed to sign autographs. This rule took effect a long time ago and is meant to deter people from copying signatures of the royal family.
One of the stranger things the royals do while traveling is carrying around a personal supply of blood. Queen Elizabeth reportedly never leaves the country without a personal blood supply, which would be administered by her doctor.
Prince William will ditch his passport once he is King
William and Kate, Duchess of Cambridge, have traveled around the world for several years, representing the royal family wherever they go. Although they are two of the most popular people in the world, they carry around passports just like everyone else.
But that will change once William is on the throne. This is because passports are issued in the King or Queen's name, which is why William will not have to carry one.
Queen Elizabeth's name is currently on all passports and she does not carry one whenever she travels abroad. That said, William will not be able to skip all of the requirements when traveling.
When Prince William is King, he will still have to answer a few security questions to confirm his identity. Kate, meanwhile, will be subject to regular passport checks just like every other UK citizen.
With William being second in line to the throne, it will likely be several years before he gets to enjoy a passport-free life. His father, Charles, is set to inherit the crown once Queen Elizabeth is gone.
Prince William and Kate Middleton take a lead role amid the coronavirus pandemic
Although the Duke and Duchess of Cambridge have to follow many rules while traveling, they will not be leaving the country anytime soon. The couple is currently hunkering down at their country abode, Anmer Hall, while the entire UK is under lockdown.
Prince William and Kate are staying busy homeschooling their three children — Prince George, Princess Charlotte, and Prince Louis — but they have also found time in their busy schedules to fulfill several royal duties.
Over the past few weeks, William and Kate have worked with various charities via video calls and have utilized social media as a means to get their message out. Their increased activity online has put them directly in the royal spotlight, and body language experts say that they are "comfortable" with the new responsibilities.
According to Marie Claire, body language expert Alison Ward revealed that the Cambridges "feel much more comfortable in their heightened roles." The pair will likely continue in this capacity until the crisis has been averted.
Prince William and Kate have not commented on the reports surrounding their response to the coronavirus pandemic.