Prince William Wishes He Could Be There For Prince Harry As They Grow Older: 'I'm Sad About That'
Prince William and Prince Harry have gone through so much together, despite only being in their 30s. The brothers grew up alongside one another in the spotlight, and each felt everything the other one felt.
These days, the two aren't as close — and it seems to have taken a toll on Prince William.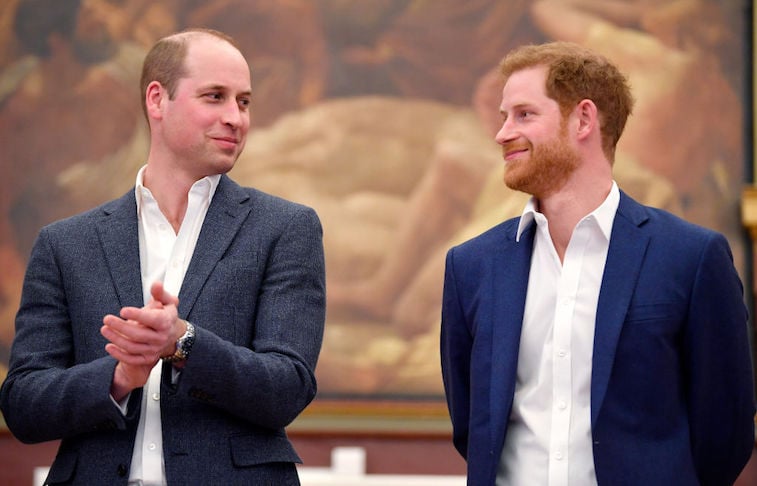 Prince William and Prince Harry used have an extremely strong relationship
Growing up, these two went through it all together. Though the brothers did have a close relationship with their cousins, nobody felt the pain of their mother's death the way they did. And when the news broke about Prince Charles' very public affair with Camilla Parker Bowles, Harry and William helped each other through it.
It's hard for anyone to understand what it's like to be a member of the royal family. And when you're born into it, and it's all you know, it's even more difficult to relate to people on the outside. But William and Harry found solace in knowing they would always have each other.
The brothers have grown apart as they've grown older
Now that the two men are in their 30s, their lives have changed quite a bit. And it's forced them to grow apart. Harry and William remained close even after William married Kate, but once Harry met Meghan Markle, he started to build his own life for himself that didn't involve his brother as much.
There were rumors that Harry's quick marriage to Meghan drove a wedge between him and William, though it's unclear whether that's true. But Harry certainly felt Meghan was worth moving to the other side of the world for, which says a lot about how much he loves her.
William seems to wish he could be there for his brother more these days
When Harry and Meghan announced that they were leaving the family, it was initially thought that the other royals were angry. However, that doesn't appear to be the case. Actually, William seems more upset than anything else.
"I've put my arm around my brother all our lives and I can't do that anymore," William allegedly said upon leaving a meeting about Harry and Meghan's royal exit. "I'm sad about that." William was the one who helped Harry get back on track when he started to spiral as a young adult. As his older brother, William likely has an innate want to protect him and now feels like he can't.
Harry's move to North America will either help or hurt their relationship
Now that William and Harry are living so far apart, it could go one of two ways: The men will either miss the brotherly relationship they once had and cherish the time they do spend together even more, or they'll realize they live better lives as separate individuals and won't continue to work on their relationship. It's too soon to tell, but it seems like these two will always have love for each other, so we're rooting for them to work things out.