Prince William's Alleged Affair With Rose Hanbury Began With Innocent Dinners While Kate Middleton Was Away
Rumors of Prince William's alleged affair with Rose Hanbury heated up this month after the Marchioness of Cholmondeley was spotted at a royal banquet where Kate Middleton was also in attendance. Hanbury attended a royal dinner in honor of Donald Trump's first state visit to the UK, and her appearance fueled more rumors of her alleged affair with the future King of England. Here's an extended look at William's cheating scandal and how it may have all started with innocent dinners.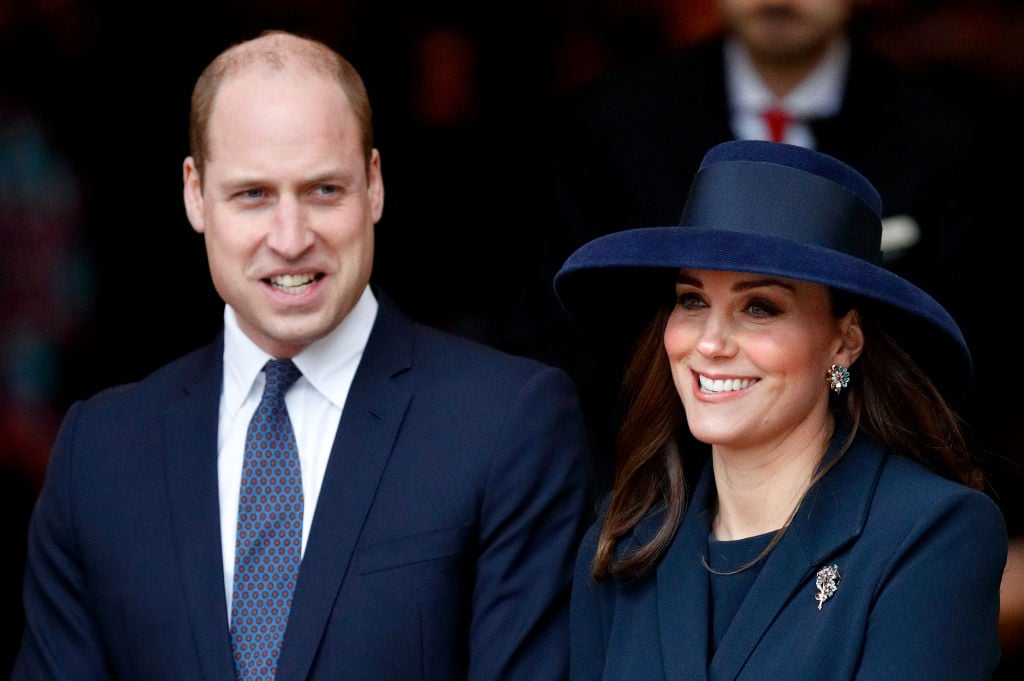 Middleton and Hanbury have a falling out
Earlier this year, inside sources claimed that Middleton and Hanbury experienced a major falling out and that the Duchess of Cambridge was phasing out the former model from her inner circle. At the time, sources revealed that Price William was trying to get the pair to get along because they are neighbors and mingle with the same crowd.
Hanbury and her husband, David Rocksavage, live in a lavish estate called Houghton Hall, which is located miles away from William and Middleton's country residence, Amner Hall.
When the feud rumors first surfaced, insiders said that the reports outraged Middleton and Hanbury, both of whom were thinking about taking legal action against the media. But because the press did not share any evidence to back up the claims, the two opted to remain quiet and move on.
Some insiders even claimed that Prince William talked to Rocksavage about the reports and the men thought the entire situation was humorous. But it was not long before the feud rumors morphed into a major cheating scandal.
Prince William's alleged affair started with dinners
In light of the alleged feud between Middleton and Hanbury, rumors surfaced that William's infidelity was the real reason the women are at odds. Sources claim that William and Hanbury have been having an affair for years and that Middleton wanted to kick her out of their inner circle after she found out about it.
While there is no evidence to back up the affair rumors, there is no denying that Hanbury was close to William and Middleton.
Hanbury, who rose to prominence as a model, tied the knot with Rocksavage in 2009. Because they live some three miles from William and Middleton, the couples often got together for dinner parties and play dates with their children. It was during these innocent social activities that William's alleged affair began.
Reports indicate that Prince William and Hanbury started getting romantic while Middleton was away on royal duty and Rocksavage was attending business in Paris.
Hanbury attends state banquet
Amid the cheating scandal, Hanbury recently attended a state banquet with the rest of the royal family. Hanbury was seated on opposite sides of the room as Middleton, which only fueled the feud rumors even further.
Hanbury was invited to the event because her husband holds the title as the 7th Marquess of Cholmondeley and is required to attend special royal engagements. Middleton and Hanbury did not interact with each other in front of the cameras, though there is no telling what happened behind closed doors.
According to The Sun, Hanbury also made headlines for arriving at the event without her wedding ring. It is unclear why Hanbury opted to keep her wedding ring at home, though sources say that her marriage is on the rocks because of the cheating scandal.
In fact, a friend of the former model revealed that she is not used to being in the spotlight and is having trouble coping with the negative reports.
"And it seems Rose's marriage has less romance these days. He's much older than her and they have different interests," an insider dished. "Rose is up there in Norfolk in a nice stately pile. She's a pretty girl and David is often a long way away in Paris or London."
Royal family advised Hanbury how to handle the scandal
Between the feud rumors and the cheating scandal, the royal family is allegedly instructing Hanbury on how to deal with the media. Not surprisingly, the royal family has told Hanbury to keep quiet about the rumors and not give the media anything to spin.
So far, all of the parties involved have remained mum on the scandal, though that has not stopped the rumors from circulating.
For their part, Kate Middleton and Prince William have not given any indication that anything is wrong with their marriage. The two have looked very happy in recent royal engagements and recently celebrated their eighth wedding anniversary.