Prince's $156.4 Million Estate Will Finally Be Divided After 6 Years of Legal Battles Involving 6 Siblings
Prince tragically died in his Minnesota home in 2016, leaving behind no will, which spurred a lengthy estate battle between his siblings that's finally concluding.
Prince spent most of his life performing, building an award-winning career that spanned more than 40 years. His soulful ballads and up-tempo styles shaped the music of many generations. Tragically, in 2016, Prince died in his Minnesota home. Only 57 years old, the legendary musician died from an accidental fentanyl overdose. At the time of his death, he did not have a will.
For the past six years, the rock star's siblings have battled over his estate. In early 2022, the involved parties finally came to an agreement, and distribution of the "Purple Rain" singer's estate will begin soon.
Prince's estate reached a final valuation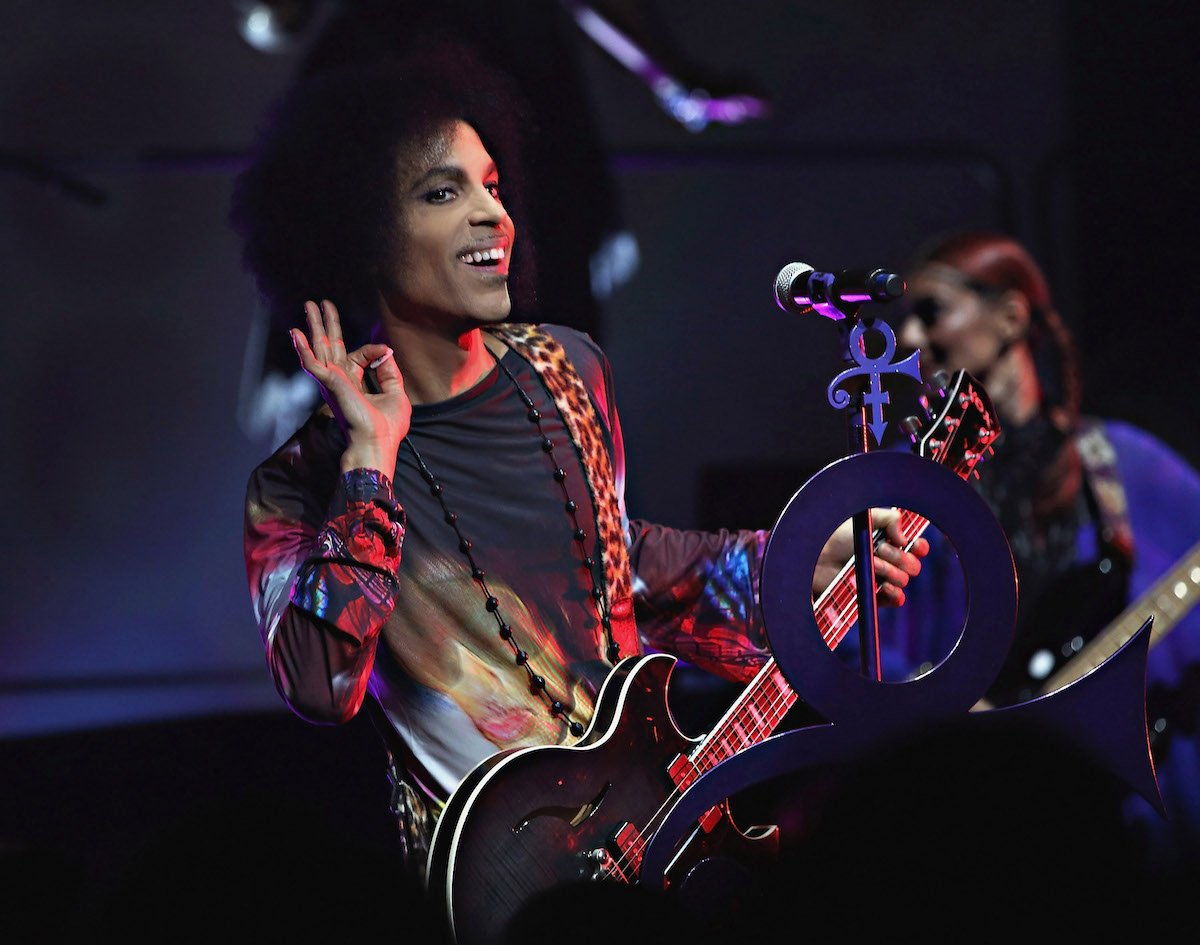 Following the untimely death of the Rock and Roll Hall of Famer, his five half-siblings and sister Tyka Nelson became embroiled in a lengthy legal battle to determine how the estate would be distributed. Tens of millions of dollars have gone to lawyers and consultants. Since the legal proceedings began, two of the siblings have died.
In 2020, the Internal Revenue Service estimated Prince's estate was worth $163.2 million. Comerica Bank & Trust, administrator for the estate, claimed it was worth far less, appraising the assets at $82.3 million.
After six long years, an agreement has finally been reached. According to the Minneapolis Star Tribune, the parties finalized all real estate holdings last spring. It took until October to value the "intangible assets such as rights to Prince's music."
The final valuation of the settlement filed in Carver County probate court in Minnesota is $156.4 million, with distribution to begin in February. The IRS and Minnesota Department of Revenue agreed to the amount, dropping a $6.4 million penalty levy placed on the estate. The federal government will impose a 40% estate tax on $151.4 million, and the state will get 16%, with only $3 million being exempt.
An independent music publisher scored a significant stake in Prince's estate
The Minneapolis Star Tribune reported, "The estate will be almost evenly divided between a well-funded New York music company — Primary Wave — and the three oldest of the music icon's six heirs or their families."
In 2019, the youngest siblings sold their interests in the estate to Primary Wave. The older siblings rejected the offer that, according to Rolling Stone, included "the late artist's masters, publishing rights, name and likeness and Paisley Park."
People reported that Charles F. Spicer, Jr., the court-appointed adviser for the older siblings, claims the family is "thrilled" the legal battle is over. He said, "We're looking out for the best interest of fans [and] ensure that Prince's legacy remains for generations to come."
Prince wasn't the only celebrity who died without a will in place
Contrary to popular belief, not all famous people have a will. According to Forbes, Prince was not the only musician to die without clear-cut plans for their massive fortunes. Rock stars Jimi Hendrix, Bob Marley, Kurt Cobain, Tupac Shakur, Barry White, James Brown, and Amy Winehouse did not have wills when they died.
When Michael Jackson died, it was believed he did not have a will. After the King of Pop's mother filed a claim, a will was discovered, and the courts took seven years to determine the value of his estate. 
Grunge reported Jackson's mother received 40% of the estate, and his children split another 40%. The remaining 20% went to charities. The "Thriller" performer's estate, once believed to be worth $482 million, was finalized at $111 million.