Princess Anne Allegedly Thought Meghan Markle Was 'Attention-Seeking' and Told Prince Harry Not to Marry Her
Before Meghan, Duchess of Sussex married Prince Harry, she got the opportunity to meet several members of the royal family. However, according to some sources, not everyone took a liking to Meghan.
Queen Elizabeth's daughter, Princess Anne, reportedly had negative things to say about Meghan and warned Harry to not marry the American actor.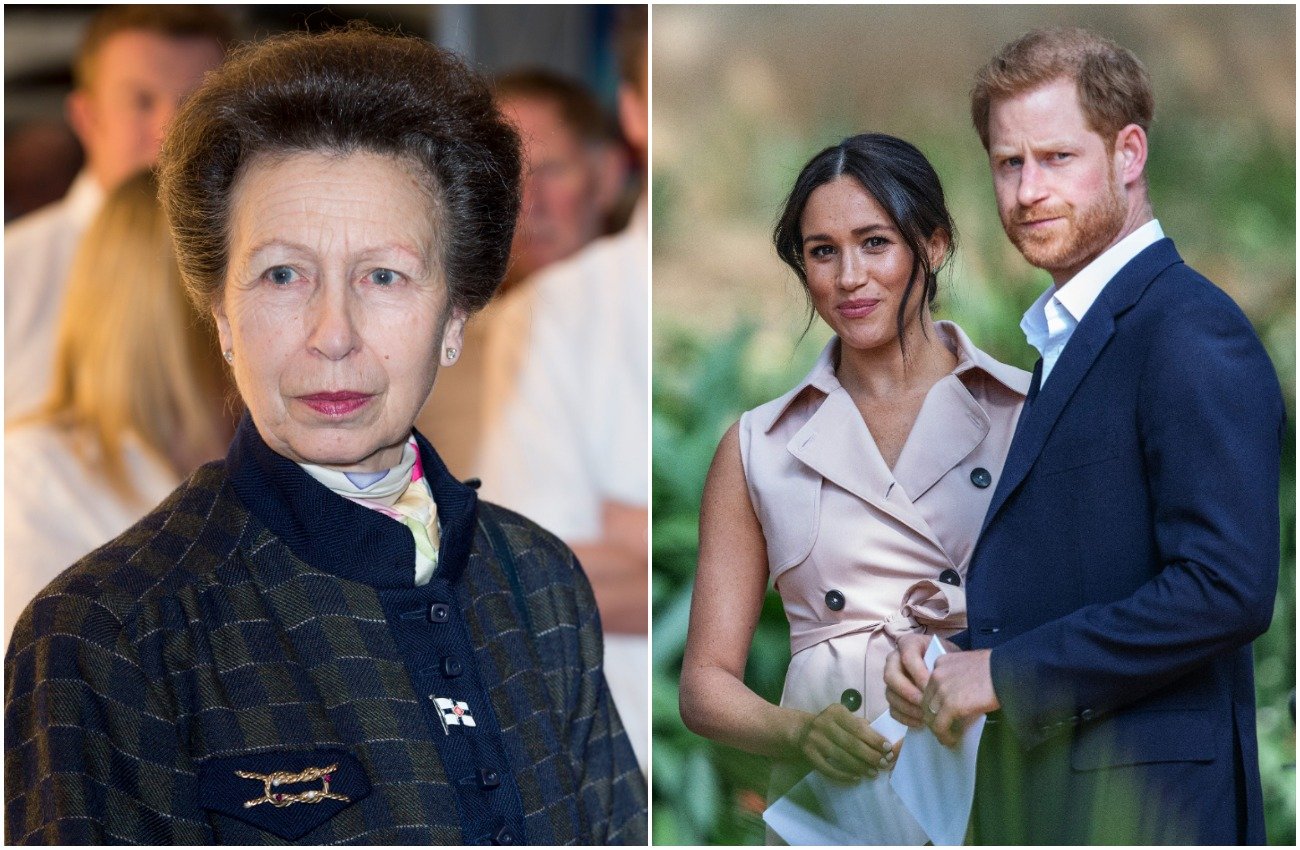 Some people told Prince Harry to slow down with Meghan Markle
Even without Anne's warning, other people close to Harry advised the prince to not rush into things with Meghan. Harry and Meghan met in 2016 and got serious very quickly.
"Don't feel you need to rush this," Prince William allegedly told Harry, according to the book Finding Freedom by Omid Scobie and Carolyn Durand. "Take as much time as you need to get to know this girl."
The book also alleged that Harry's longtime friend, Tom Inskip, gave similar advice. Inskip told Harry to cohabitate with Meghan "before doing anything more serious."
However, Harry reportedly was not happy with both William and Inskip, and Harry's relationships with both men deteriorated as a result.
Princess Anne allegedly warned Prince Harry against marrying Meghan Markle
Meanwhile, according to royal author Lady Colin Campbell, Harry's aunt warned him against marrying Meghan. 
"Princess Anne objected to the fact that Meghan was a flagrant operator," Lady Colin said in a YouTube video from March. The author also added that Princess Anne thought Meghan was "flagrantly attention-seeking that it just absolutely turned Princess Anne off."
Lady Colin also said, "She made her feelings very clear and she did not think Harry should marry Meghan Markle. She thought everybody who was going along with it was making a grave mistake… Princess Anne was the champion in terms of 'don't marry that girl, she is unsuitable, she is wrong for us, she is wrong for the country, she is wrong for the job'. Well, it's turned out to be true."
Meghan Markle was warned about royal life
Harry was not the only person who received warnings going into the relationship. Meghan's former agent, Gina Nelthorpe-Cowne, tried to tell Meghan about the difficulties of being a potential royal spouse.
"I doubted whether Meghan would be able to sustain the unrelenting pressure of being Harry's girlfriend, let alone – wonder of wonders – his wife," Nelthorpe-Cowne told the Daily Mail in January 2020. "The moment she told me their relationship was looking serious, my enthusiasm turned to concern. For both of them."
Nelthorpe-Cowne continued, "I distinctly remember explaining as we sipped wine in London's West End that she must cope with the enormous expectations of the British public, the Royal Family and their courtiers. Her reaction was to hold up her hand and silence me. 'Save it,' she said, in a steely manner I had not noticed before. 'I don't wanna hear it… this is a positive time in my life.'"
As a royal, Meghan complained on a few occasions about the British media. She and Harry ended up stepping down as senior royals in early 2020 and moving to California.