Is Princess Anne as Miserable as Everyone Thinks?
With a nickname like "Her Royal Rudeness," Princess Anne doesn't exactly have the best reputation. Known for refusing to shake hands with the public, being notoriously uptight about certain royal rules, and impatient tendencies towards photographers, the Princess Royal appears to be one of the more miserable members of the royal family. But, is she really all that bad?

Is Princess Anne as rude as everyone says?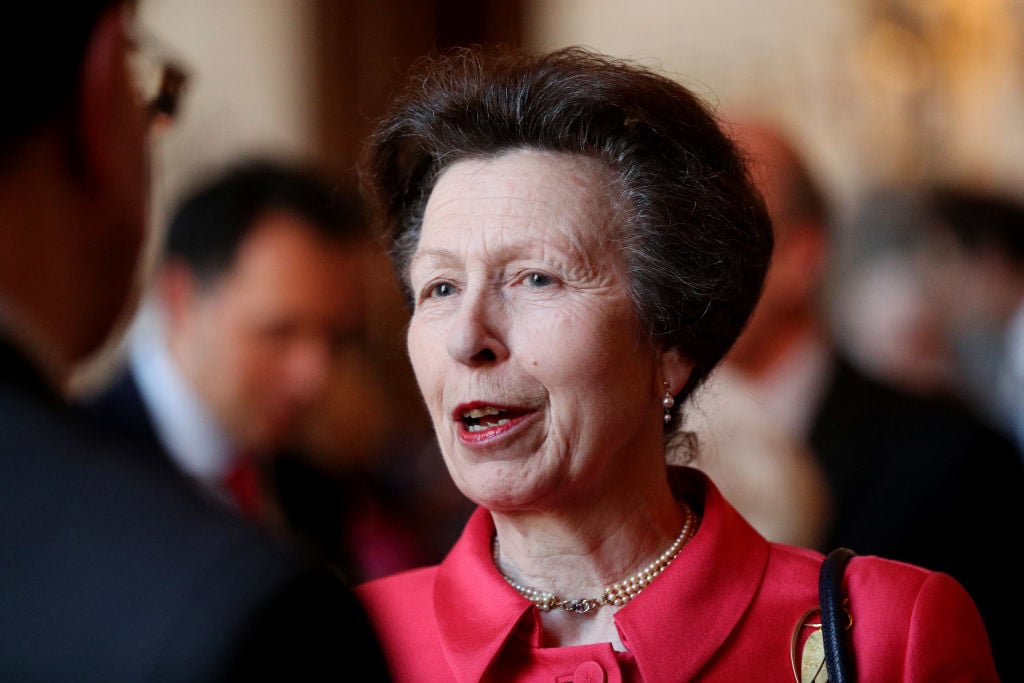 Queen Elizabeth and Prince Philip's only daughter isn't exactly known for being friendly with the press — which has tarnished her reputation. No thanks to certain situations and comments, she's often called "cold" and "miserable" and appears to be, without a doubt, difficult to deal with.

In January 2019, after Prince Philip was in a car accident, the press addressed his well-being to the Princess Royal. To which she snakily replied, "I've had no idea, you know where I am, the same place as you." Some members of the press, including journalists Rebecca Hyde and Angela Mollard were completely horrified by her cold nature. "Can you believe it? This is why the royal family gets such a bad rap. This is the Duke of Edinburgh's daughter, his own child coming out with such a sharp-tongued response," they told Express U.K..

Although she can get a bit nasty with the media and members of the public, Princess Anne isn't as miserable as she might seem — she's just doing her job (and doing it well).

Her royal duties

While she might not be close in line to the British throne, she certainly doesn't let her status stop her from carrying out an impressive amount of royal duties. As Princess Royal, Princess Anne carries out almost 500 engagements a year without a salary. Instead, her expenses (including her staff) are paid for by the queen.

Her parenting habits

Princess Anne might work closely with the royal family, but — aside from family engagements — her children, Peter Phillips and Zara Tindall have nothing to do with it. In fact, when they were born, she and her then-husband, Mark Phillips refused royal titles for their children.

Today, Zara and Peter live and work in the real world and are exceptional members of society. Zara is an Olympian and Peter has had a successful career in the sports sponsorship and management industry.

Her need for equality

Princess Anne might have been bumped by her younger brothers on the British line of succession, but that hasn't stopped her from demanding equality with her brothers. To be viewed in a more equal light, she has sported a men's military uniform for Trooping the Colour and has helped push for more gender equal traditions in the royal family.

Her need for privacy

Princess Anne might come off as cold and unwelcoming, but it's not always what it may seem. Despite being actively involved in the royal family, the Princess Royal is extremely private — and really good at it.

Her fashion sense

Queen Elizabeth, Kate Middleton, Meghan Markle, and other royal women always consider how their fashion choices represent them in public. But, Princess Anne doesn't have time to worry about such nonsense. After all, she's too busy at royal engagements to worry about being an outfit repeater.

Princess Anne is known for recycling her wardrobe, including her hats and gloves, as ay other working commoner would.
Check out The Cheat Sheet on Facebook!