Princess Anne Tells the Younger Royals 'We've Been There, Done That' They Need To Go 'Back to Basics'
Princess Anne has some sage advice for the younger members of the royal family. Queen Elizabeth and Prince Philip's daughter has plenty of experience under her belt and advised the younger generation to not "reinvent the wheel." Without singling anyone out, she also urged the youthful royals to "go back to the basics" when it comes to philanthropy.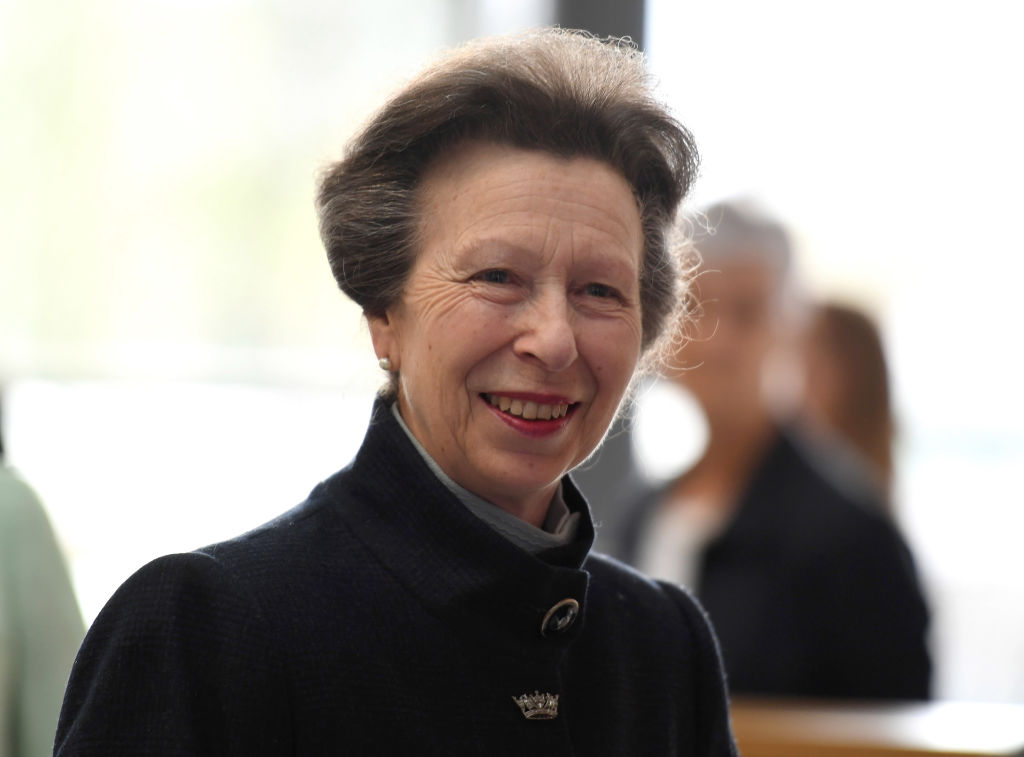 Princess Anne slams younger royals
Anne, Princess Royal, has spent decades working with charities around the world and fulfilling her duties as an active member of the royal family. In a rare interview with Vanity Fair, she said that the younger members of the monarchy do not recognize what the older generation has done for them.
"I don't think this younger generation probably understands what I was doing in the past and it's often true, isn't it?," she explained. "You don't necessarily look at the previous generation and say, 'Oh, you did that?' Or, 'You went there?' Nowadays, they're much more looking for, 'Oh let's do it a new way."
She went on to note that she worked with her main patronage, Save The Children, for a decade before she became a spokesperson for the organization. Princess Anne felt like she needed to put in the groundwork and understand all of the ins and outs of the charity before representing them in public.
Anne did not mention anyone by name, but the next generation includes Prince William, Kate Middleton, Prince Harry, and Meghan Markle. The latter two have stepped away from the royal spotlight but will remain active in the charitable world.
The Duke and Duchess of Sussex recently announced that their new charitable foundation is called Archewell, which they will run out of their new base in the United States.
The Princess Royal tells younger royals to "go back to the basics"
Anne explained how the younger generation of royals have no idea what she has done over the years and are constantly looking to "do it a new way."
"And I'm already at the stage, 'Please do not reinvent that particular wheel. We've been there, done that. Some of these things don't work. You may need to go back to basics," she stated.
The time Princess Anne spent working behind the scenes allowed her to build a foundation and gave her the confidence to expand her efforts on the public side. With all that experience to draw from, the Princess Royal now has one of the busiest schedules in the royal family. In 2019, for instance, Anne took part in over 500 solo royal engagements.
It is unclear who Anne was referring to in her interview, but she clearly believes that the younger generation could learn a thing or two from their elders. Considering all the drama the royals have faced in recent months, it is hard to argue with her.
The royals, of course, are currently dealing with the coronavirus pandemic and have canceled most of their upcoming events.
Is Anne thinking about retiring?
In addition to sharing her thoughts about the younger royals, Anne also opened up about what she thinks of retirement. Anne will turn 70 years old this summer and, like other members of the royal family, she does not think retirement is in her near future.
Anne noted that her mother, Queen Elizabeth, is still active despite being well into her 90s. Last year, Her Majesty took part in over 300 royal engagements. Her father, Prince Philip, also worked until late into his life, retiring in 2017 when he was 96 years old.
"I don't think retirement is quite the same [for me]," Princess Anne shared. "Most people would say we're very lucky not to be in that situation because you wouldn't want to just stop."
Anne added that her retirement will likely hinge on whether the royal family still believes like she is relevant to the institution. Once the monarchy feels as though she has done her duty, Anne will likely retire. But for now, she does not feel like that time has come.
That said, Anne admitted that she does not think she will last nearly as long as her parents. In fact, she confessed that her mom and dad "continued being there a lot longer than I had in mind."
Princess Anne is currently 14th in line to the throne. When Queen Elizabeth took the crown in 1952, Anne was second in the line of succession. At that time, the only person ahead of her was Prince Charles, who remains first in line to this day.