Princess Beatrice Is 'Furious' That Royal Family Drama Has Made Her Delay Her Wedding Again
Princess Beatrice is not happy with the royal family. In light of the drama surrounding her father, Prince Andrew, the royals have reportedly forced Beatrice to delay her wedding plans once again. With Beatrice and her fiancé, Edoardo Mapelli Mozzi, set to exchange vows this spring, sources claim that the bride-to-be is absolutely "furious" over the second delay.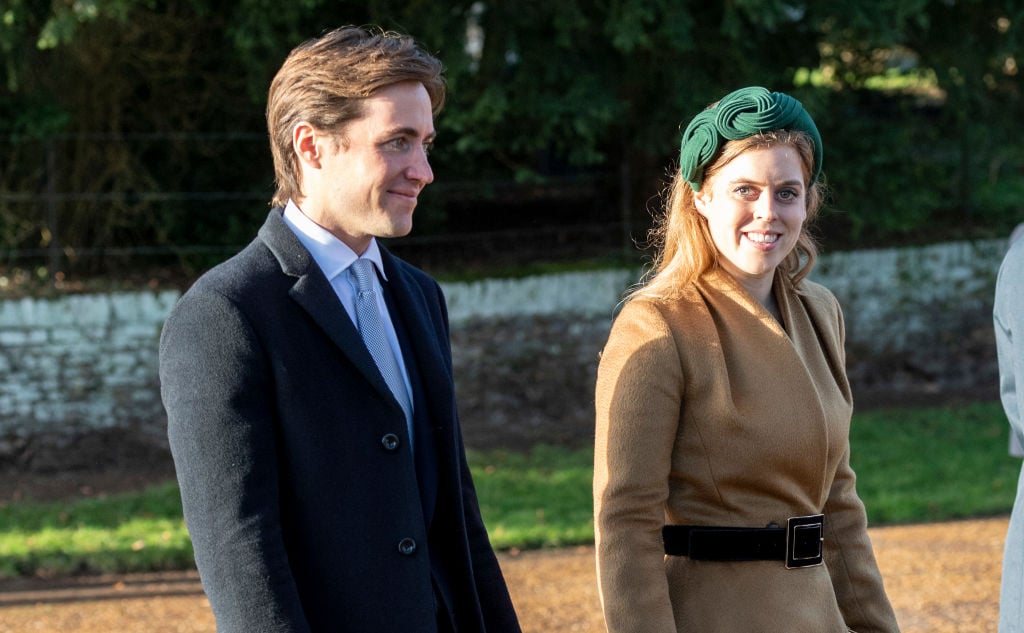 Princess Beatrice announces her engagement
Beatrice and Mozzi announced their engagement a few months back. The couple, who had been dating for just under a year at the time of the proposal, shared engagement photos on social media and were very excited about tying the knot.
Several high-ranking members of the royal family expressed their support for Princess Beatrice and Mozzi's engagement on social media as well. Fans also reacted positively to the news, especially considering how Mozzi proposed with a $100,000 ring he personally designed.
The only problem with the engagement is that it coincided with Andrew's scandal with the disgraced financier, Jeffrey Epstein. Last year, Andrew was accused of sleeping with one of Epstein's sex trafficking victims when she was only 17 years old.
Andrew vehemently denied the accusations and tried to clear his name by talking about his friendship with Epstein during a televised interview. The move backfired on Andrew, who subsequently stepped down from his royal duties.
Megxit sheds doubts on Beatrice's wedding
To make things even worse for Princess Beatrice, Prince Harry and Meghan Markle announced their retirement from the royal spotlight in January. In a stunning move, the Duke and Duchess of Sussex are leaving their posts as senior members of the royal family.
Harry and Meghan plan on purchasing a home in Canada and are looking to become financially independent from the monarchy.
In light of their decision, Queen Elizabeth has confirmed that they will lose their HRH titles. They are, however, going to retain their titles as the Duke and Duchess of Sussex and are expected to continue working with their charity, Sussex Royal.
Harry and Meghan's exit has left the royals scrambling to plan their next move. Not only will other royals need to step up and pick up the slack, but Megxit has been terrible press for the monarchy.
It has also led to some delays in Princess Beatrice's wedding plans, though another setback with Andrew has pushed Beatrice's wedding even further down the priority list.
When will Princess Beatrice and Mozzi tie the knot?
Andrew recently found himself in more hot water after the FBI accused him of not cooperating with their investigation into his ties to Epstein. Andrew has since said that he is fully cooperating with the authorities.
According to Daily Mail, sources claim that that the royals have delayed Beatrice's wedding plans once again because of all the drama with Megxit and Andrew. Although the royals have found a venue for the reception, they still haven't settled on where the wedding will take place.
"The decision has been delayed repeatedly because of all the issues, but finally they have something that seems to work – and barring any problems that should be when it goes ahead," the source shared.
The insider added that Queen Elizabeth is hoping that Princess Beatrice's wedding will help unite the royals and put the recent drama behind them.
The source also claims that the royals want to have the wedding at The Guard's Chapel, which is the same place that Camilla and Andrew Parker Bowles tied the knot back in the 1970s. These rumors, of course, have not been confirmed.
Beatrice's wedding downgraded
Whatever happens with Princess Beatrice's wedding, it is evident that the ceremony will not be as grand as she first envisioned. Between Harry and Meghan leaving town and Andrew's ties to Epstein, the royals are doing everything in their power to avoid further scandals.
Hosting a grand wedding for someone who is not considered a senior member of the royal family would undoubtedly raise eyebrows in the UK. Unlike her sister's wedding in 2018, sources claim that Beatrice's union with be a private affair.
Eugenie exchanged vows with Jack Brooksbank inside St. George's Chapel in the fall of 2018. This is the same venue that Harry and Meghan used for their wedding earlier that year.
Princess Beatrice has not commented on the rumors surrounding her upcoming wedding. She also has not announced an official wedding date, but insiders believe the ceremony will take place in the spring.