Princess Beatrice, Queen Elizabeth, and 2 Other Royals Wearing the Queen Mary Tiara
Princess Beatrice got married wearing the Queen Mary fringe tiara and she's not the first -- or even second -- royal bride to do so. Keep reading to check out other royals wearing the tiara.
Princess Beatrice of York married in a private ceremony giving some sweet nods to her mother and grandmother. Per the British royal family's etiquette rules, she walked down the aisle wearing a tiara but not just any dazzling headpiece.
The 31-year-old married Edoardo Mapelli Mozzi wearing the Queen Mary Fringe Tiara and she's not the first royal bride to do so. Keep reading to see other royals including Queen Elizabeth II wearing the tiara. 
Princess Beatrice stuns in Queen Mary fringe tiara
After canceling her wedding originally planned for May 29, 2020, Beatrice and Mozzi held a small ceremony and reception on July 17, 2020. In front of a "select group" in accordance with the U.K.'s COVID-19 guidelines for events, the bride and groom wed in a ceremony at the Royal Chapel of All Saints at the Royal Lodge in Windsor.
The queen and Prince Philip, Duke of Edinburgh were there for the 11 a.m. wedding, having to drive only a short way from Windsor Castle. 
The royal family announced the wedding and shared a few photos from the intimate wedding. See Beatrice below wearing the tiara and one of the queen's gowns she had altered to wear on her wedding day. 
The tiara's made from a necklace 
Like most of the royal family's tiaras, the Queen Mary Fringe Tiara has a storied past. It's set in gold and silver and fashioned from 47 diamond bars. Made from a necklace Queen Mary received as a gift from Queen Victoria, Garrard made the necklace in 1919.
Mary often had her jewelry altered to be worn in various ways, hence the necklace-turned-tiara. Today, the stunning piece of jewelry's exact value is unknown. Given its history, it likely has a hefty price tag.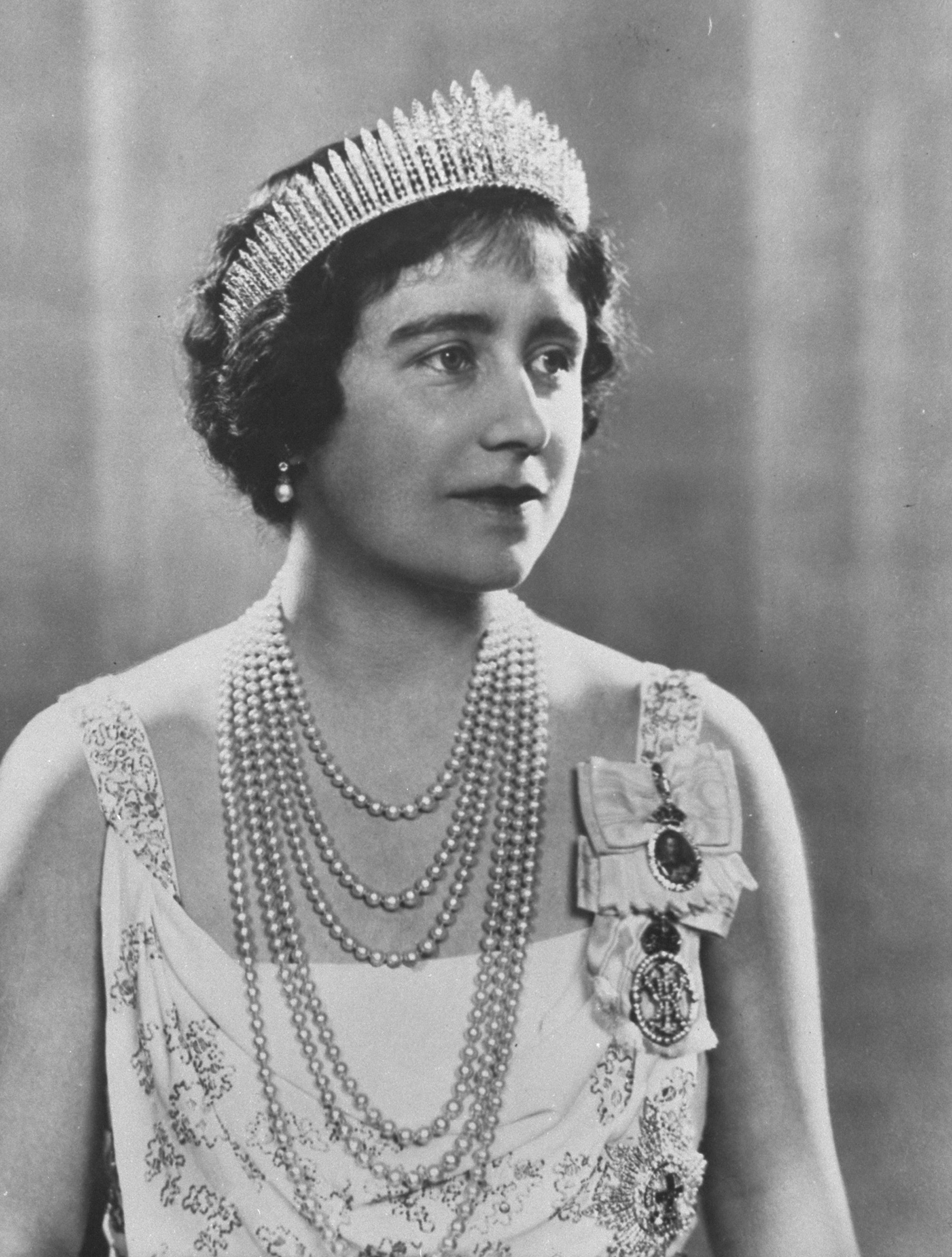 Queen Elizabeth The Queen Mother wore the tiara in a series of portraits, according to British Vogue. Taken around the time her husband, George VI, became the leader of the monarchy, she donned the stunning tiara.
The queen married Prince Philip wearing the tiara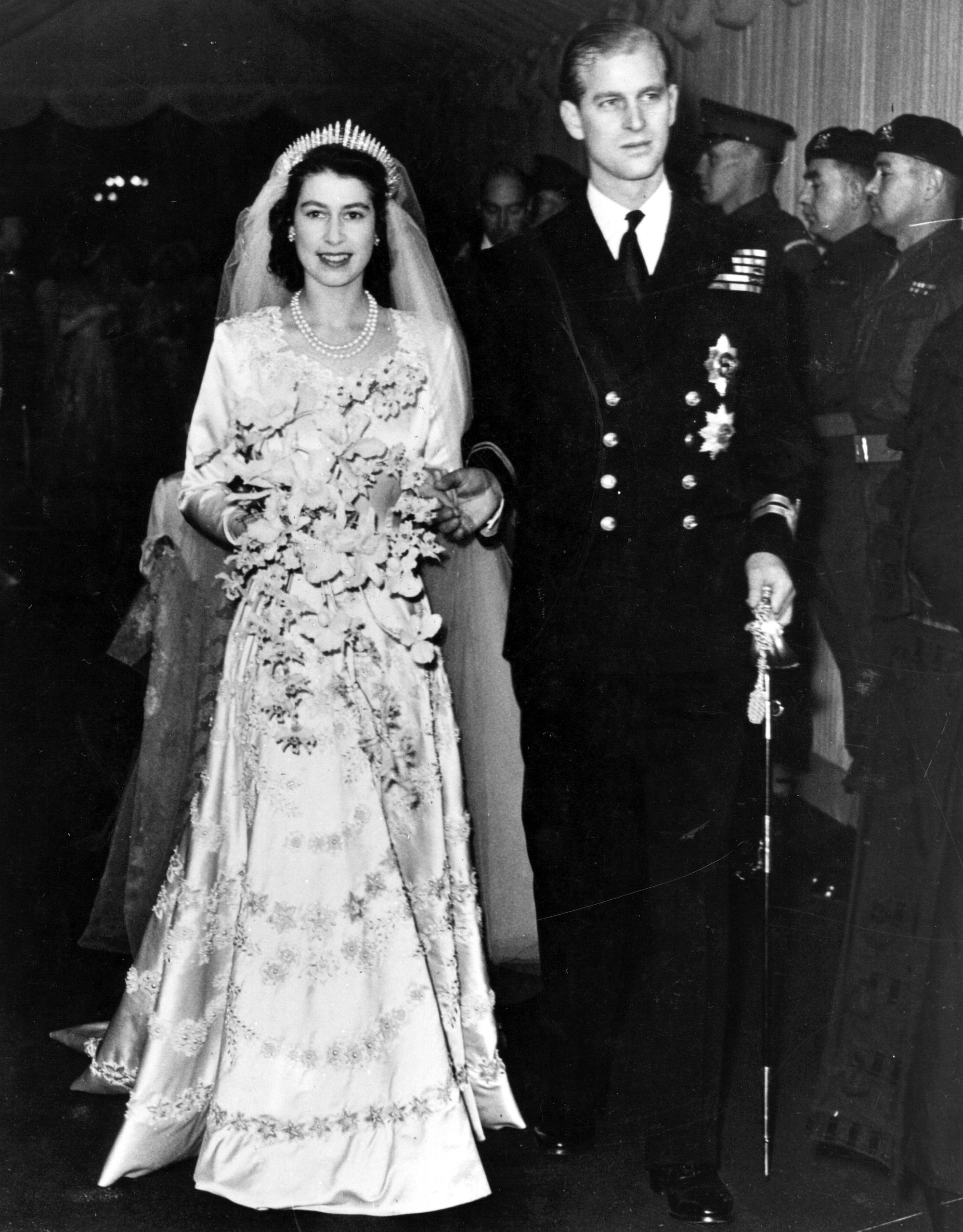 Marrying Philip in 1947, the queen walked down the aisle at Westminster Abbey wearing the Queen Mary tiara. She'd borrowed it from her mother and decades later, the queen's daughter would wear the same tiara at her wedding. 
Princess Anne wore it for her 1973 wedding to Mark Phillips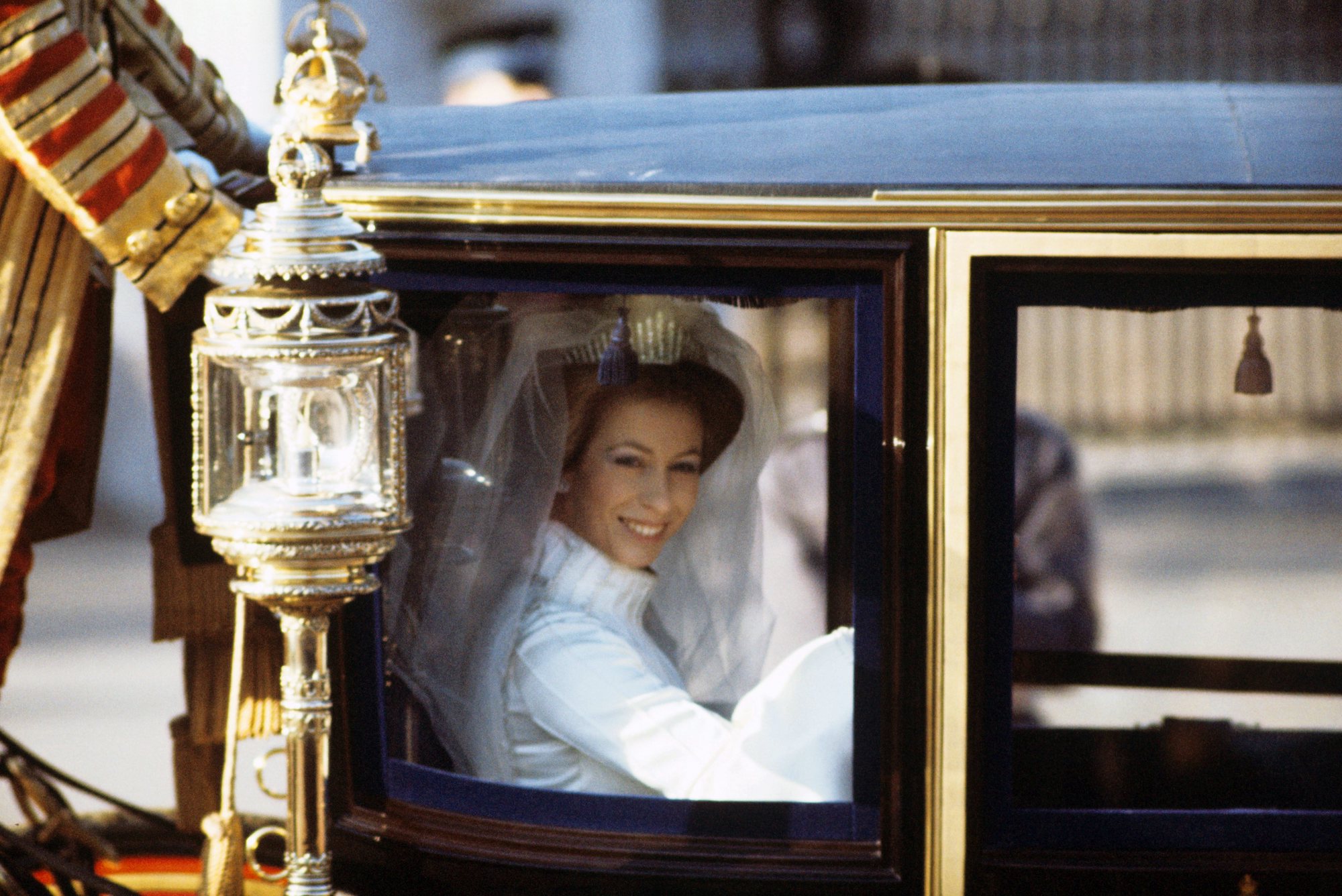 When Anne, Princess Royal married her first husband, Mark Phillips, her wedding had nods to her parents. She too married at Westminster Abbey and wore the Queen Mary tiara.
Today, the tiara belongs to the queen who inherited it from her mother upon her death in 2002.