As Disney Fans Wish, 'The Princess Bride' Debuts on Disney+ on May 1
There's a new princess coming to Disney's streaming platform. Now, Disney+ subscribers can travel to a magical land of love and mystery — all from the comfort of their own homes. Here's what we know about the latest titles coming to Disney+ during May 2020, including the classic family adventure movie, The Princess Bride.
The cast members of 'The Princess Bride' appeared during a video for Disney+
Sure, you can find Disney princesses like Belle, Mulan, and Tiana on the company's streaming platform. For the first time ever, a new princess is joining in on the fun — just as fans of The Princess Bride wish.
The video featured two familiar faces, Cary Elwes and Robin Wright. This duo previously appeared in The Princess Bride as the two lead characters, the charming Westley and the beautiful Princess Bride. Elwes asked Wright, "Are you bored yet?"
"No!" Robin Wright said, "you?"
"Not even," he responded. "But if I was stuck in front of my TV, I could think of some real fun things to watch like that Princess Bride movie we made together."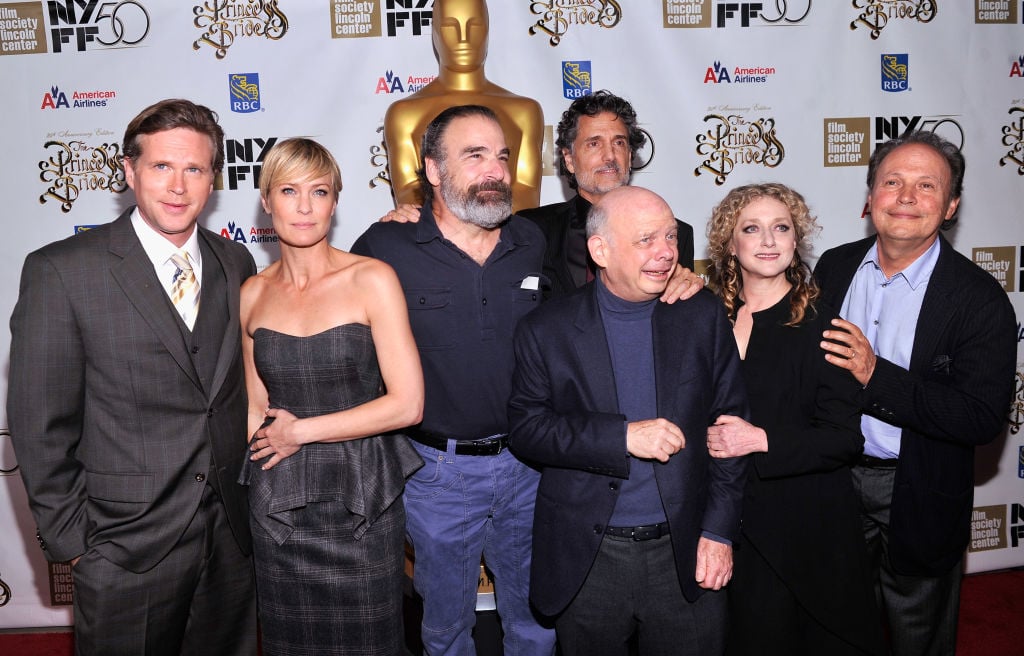 'The Princess Bride' joins the Disney+ streaming library on May 1
With iconic lines and an even more iconic love story, The Princess Bride is one of the newest films coming to Disney's streaming platform. According to Cosmopolitan, "The iconic 1987 film follows the story of a farmhand called Westley who goes on an adventure to rescue his true love the Princess Buttercup from Prince Humperdinck (Chris Sarandon.)
Although this film was not originally produced by Disney, the company has since acquired it, along with a few franchises and production studios. Once the news broke, fans of The Princess Bride took to social media, sharing their excitement.
"The characters in this film are so memorable and imminently quotable. I hear people using lines from it in my daily life. You fall in love with each so easily, they are charming and fun. The movie is quirky while also having an amazing message of love conquering all," one Twitter user said.
"So thrilled that The Princess Bride is streaming on Disney+! It was so great connecting again with Cary," Robin Wright commented on the Disney+ Instagram post.
There are other iconic romantic comedies available on this streaming platform
Aside from The Princess Bride, there are a few iconic romantic-adventure movies on this streaming platform. That includes live-action remakes to animated movies, including Aladdin and Beauty and the Beast. There are Marvel movies, like Captain America: The First Avenger and the Nicholas Sparks-inspired film The Last Song.
Disney+ adds new movies and television shows to its library on a weekly basis, and May 2020 is no exception. This month welcomes blockbuster films like Star Wars: The Rise of Skywalker and recent releases like Maleficent: Mistress of Evil. Additionally, George of the Jungle, Fantastic Mr. Fox, and a few original series' will be available for binge-watching.
The Princess Bride joins the Disney+ library on May 1. To learn more about Disney+ and to subscribe, visit their website.