Princess Charlotte and Prince George Aren't the First Royals to Be Homeschooled
Learn more about which royals have been homeschooled in the past.
Typical education routines are being disrupted all over the world right now due to the pandemic virus keeping people indoors and out of group gatherings. The British royal family, who typically make many public appearances as part of their duties, are of course among the people who are impacted by these changes — even if some members of the family are a little tone-deaf in their response. 
Among the royal family members having to adjust to this new normal are Princess Charlotte and Prince George, the school-age children of Prince William and Catherine, Duchess of Cambridge. They — like children all over the world — will be unexpectedly homeschooling, but they aren't the first royal children to get an education that way. 
Princess Charlotte and Prince George attend Thomas's Battersea
Both Prince Charlotte and Prince George normally attend Thomas's Battersea, a London day school that offers an education for students from ages four to 13 with a selective enrollment process. Prince George, who is 6, is currently in his third year with the school. Young Princess Charlotte, who is 4, just began her first year last fall. 
Unfortunately, the school has some cases of the COVID-19 virus hitting very close to home. In late February, the school sent out a memo to parents, including Prince William and Kate, to let them know that a few students were being tested for the virus and would be in self-isolation until they were cleared to return.
Since then, of course, schools all around the world have taken the necessary step of closing down entirely to help slow the spread of the virus and avoid overwhelming medical resources. 
Going away to school is relatively new for the royal family
While this new standard is certainly out of the norm for Prince George and Princess Charlotte, it has actually been a fairly recent change that members of the royal family leave home to attend school at such a young age. Up until the 1980s, it was typical for the youngest members of the royal family to be educated at home with the help of a governess. 
Prince William and Prince Harry actually represented the first generation of royals to leave home for nursery school. Prince William attended a nursery school near Kensington Palace in 1985 when he was three years old. His little brother, Prince Harry, followed in his footsteps a couple of years later. 
Another educational habit that may seem extraordinary to Americans is that many royal family members, including Prince William and Prince Harry, begin attending boarding school (where they live away from home) around age 8. Since Prince George, the eldest of Prince William's children, is not yet old enough for boarding school, it is unclear if his parents plan for him to follow this path as well. His current school educates children until the age of 13, so it's possible he will remain living at home longer than his father did. 
Queen Elizabeth and her sister were both homeschooled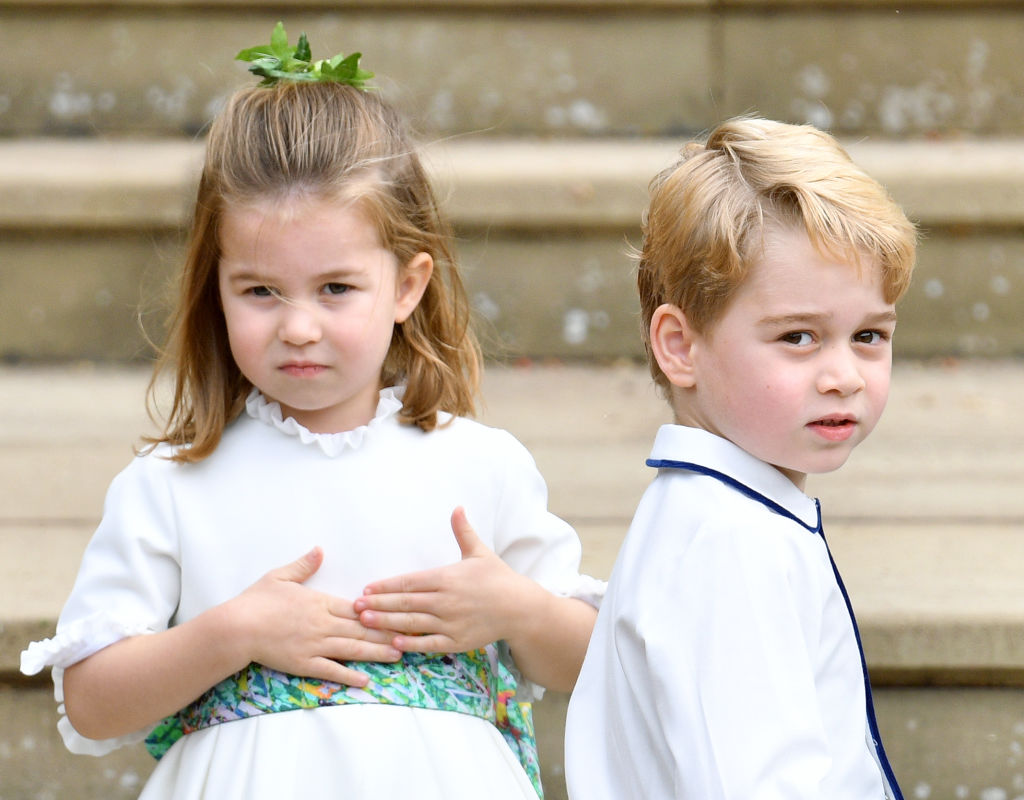 When Queen Elizabeth was a young girl, she received a high-quality education at home with the help of a governess named Marion Crawford and several tutors. This education was not entirely isolated from other children, however. Queen Elizabeth learned alongside her sister Princess Margaret. 
Very likely, Princess Charlotte and Prince George will be returning to their normal school routines just as soon as the health and safety restrictions are lifted. In the meantime; however, they are taking part in a traditional educational setting that has long been a part of their famous family's way of life. While the circumstances may be extreme and unprecedented, hopefully, the young prince and princess are enjoying themselves.