Inside Princess Charlotte's Daily Routine
Despite being a member of the royal family, Princess Charlotte's daily routine is quite normal.
Being a young royal princess certainly has its perks — a large garden to run around in, plenty of space to play inside, and access to activities like horseback riding and dancing. But, despite living in a palace and having a future king as a father, Princess Charlotte's life is pretty normal — at least compared to other almost four-year-olds.
Up ahead, we take a closer look at Princess Charlotte's daily routine, including her favorite hobbies.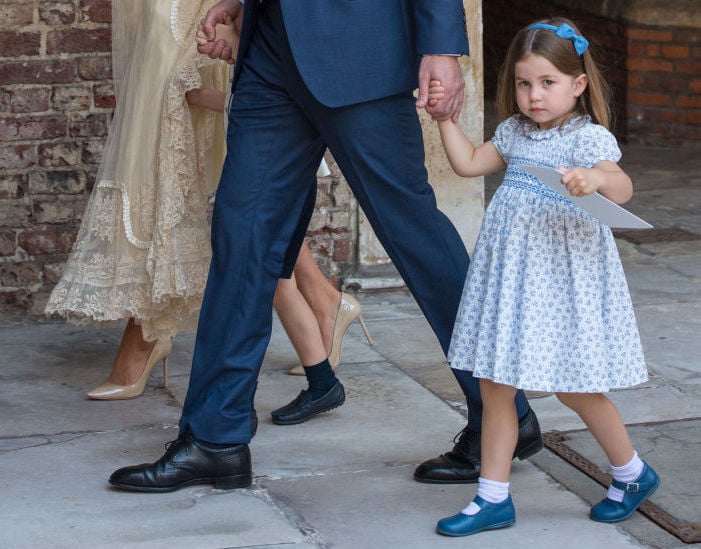 Princess Charlotte's daily routine
Despite their royal responsibilities, Prince William and Kate Middleton have made the upbringing of their three children a top priority. And, one of the key things they focus on is normalcy. "William and Kate very much prioritize bringing up the children in as normal an environment as possible over anything else," a source close to the family told Us Weekly. "They haven't lost sight of that."
Here's what Princess Charlotte's daily routine looks like.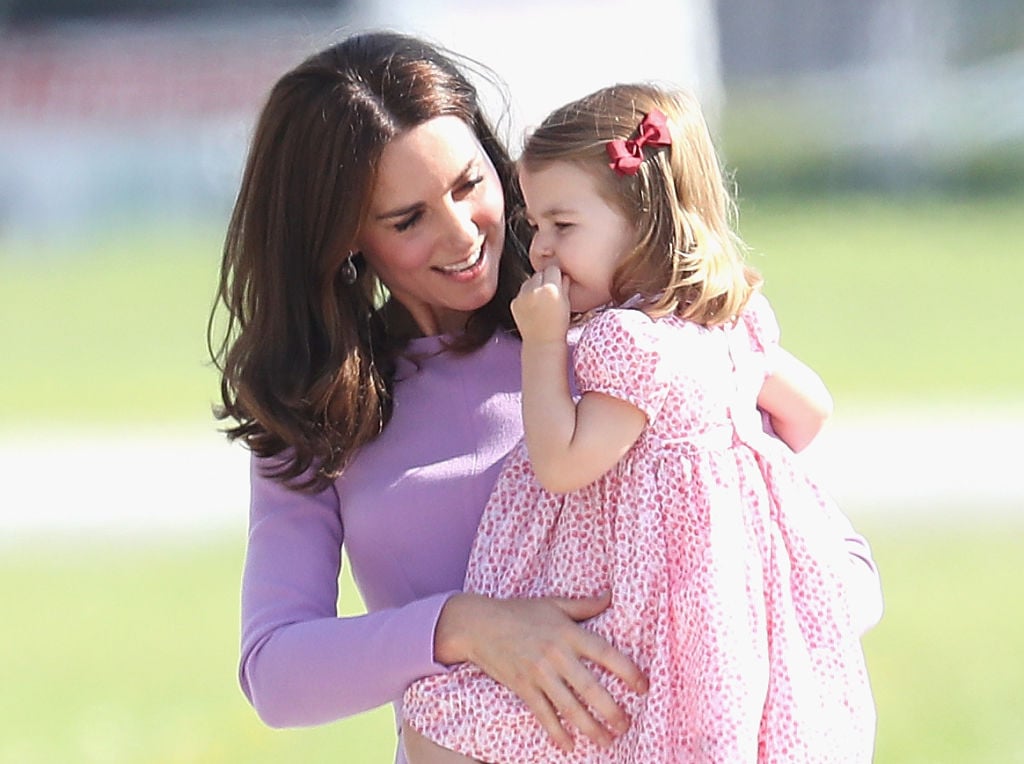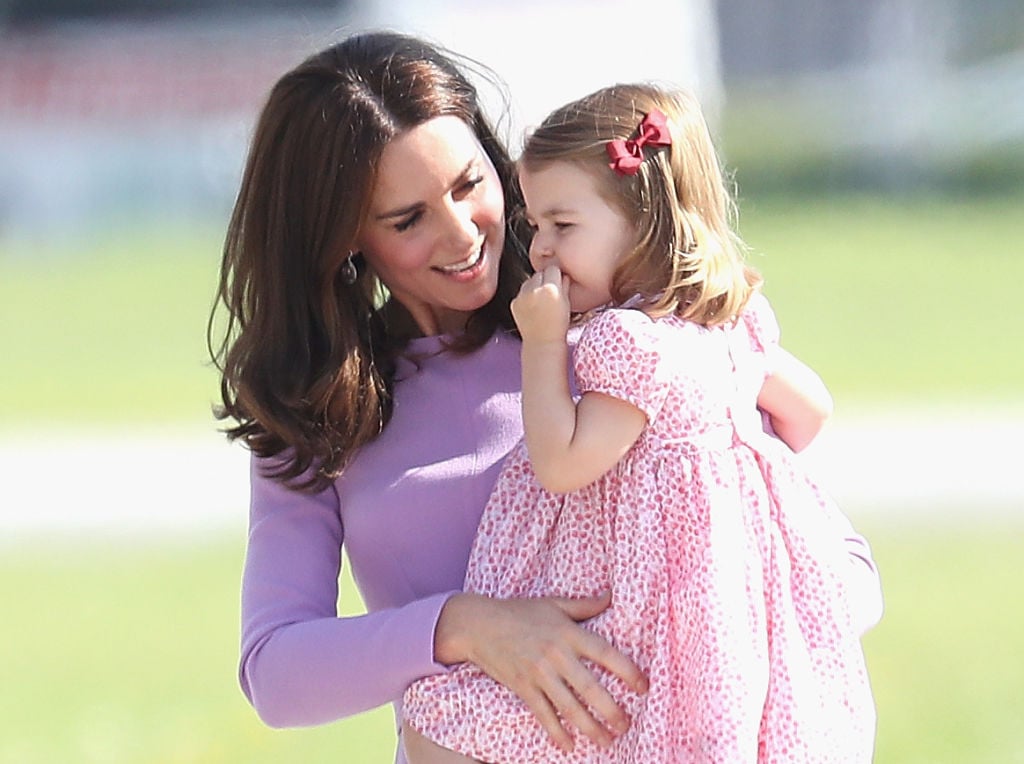 She goes to school
Like many kids her age, Princess Charlotte attends nursery school and her parents have drop off duty. Every morning, Prince William and Kate Middleton take turns dropping their eldest children off at school. Charlotte attends Willcock's Nursery School, just down the road in Kensington.
She plays outside
Princess Charlotte spends a lot of time getting her wiggles out outside. And, to accommodate her hobby and privacy, Prince William and Kate Middleton had extra tall bushes planted in their Kensington Palace yard. She has also been spotted at the park with her mother and brother.
She hunts for bugs in the garden
In addition to playing outside, Princess Charlotte, Prince George, and their mother spend a lot of time hunting for spiders in the Kensington Palace garden.
She loves to dance
Apparently, Princess Charlotte is quite the dancer. "My daughter Charlotte loves dancing," Prince William once told Malta leader Joseph Muscat's wife, Michelle.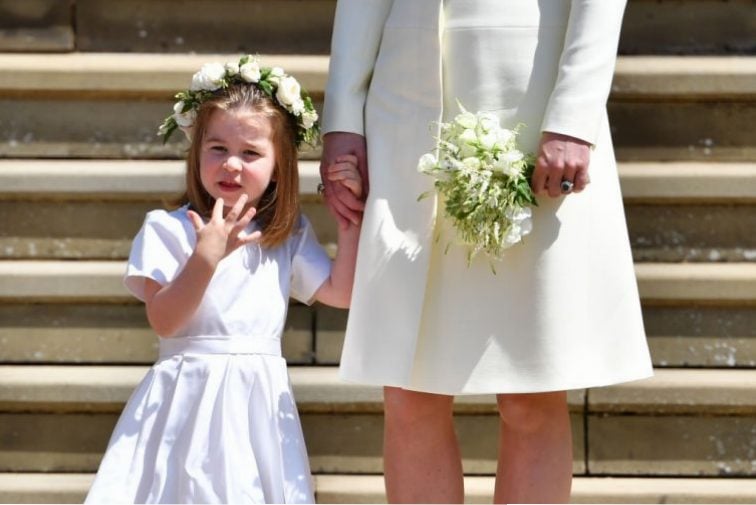 Spanish lessons
Princess Charlotte is already learning a new language. The young princess is allegedly learning how to speak Spanish from her nanny, Maria Turrion Borrallo.
She participates in horseback riding lessons
The queen's love for horses has rubbed off on her great-granddaughter. The young princess is passionate about horses and loves her lessons. And, according to Natasha Baker, a Paralympic Equestrian, Kate Middleton is a very proud mom. Following an event at Buckingham Palace, Baker said Kate Middleton gushed about how "Charlotte is really enjoying her riding."
She can watch TV for one hour a day
Prince William and Kate Middleton keep on eye on their children's screen time and allegedly only allow up to one hour of TV per day. Princess Charlotte's favorite show to watch is Peppa Pig.
She hosts guests
Princess Charlotte is already stepping into her royal life with grace. One of her specialties? Hosting guests. According to Us Weekly's source, the young princess has a very bubbly personality and loves to play hostess at their Kensington Palace apartment. "She'll come up to guests and ask them if they want tea or coffee or offer them sweets," notes the source.
Check out The Cheat Sheet on Facebook!