Princess Charlotte Has an Unusual Favorite Snack
Most almost-four-year-olds love to snack on cheese, crackers, goldfish, and other kid-friendly foods. But, not Princess Charlotte. While Prince William and Kate Middleton's daughter prefers many kid favorites like cheesy pasta and pizza, the young royal has a particularly unusual favorite snack — especially for someone her age.

Princess Charlotte's favorite snack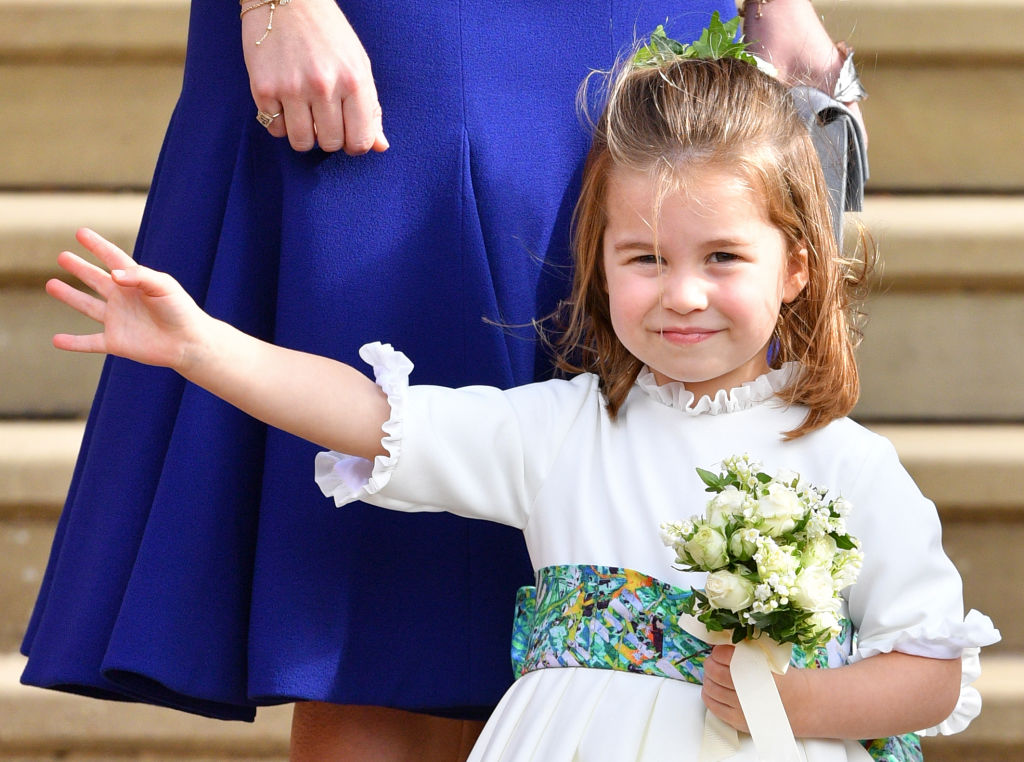 It's no secret that Princess Charlotte is high-energy. Some of the little royal's favorite activities involve chasing her big brother, Prince George around, playing tennis, dancing, and going full-speed on her tricycle. But, with all that pint-sized energy, she needs to stay fueled and loves a good snack. But, Princess Charlotte's favorite snack is not what you'd expect for a toddler.

What is Princess Charlotte's favorite food to snack on? Apparently, Prince William and Kate Middleton's daughter loves olives. While speaking at Lavender Primary School in early February, the Duchess of Cambridge revealed that her second child's all-time favorite food to snack on is olives. "Charlotte loves olives," the duchess told children at the school, while also sharing how both Prince George and Princess Charlotte often join her in the kitchen.

Apparently, Princess Charlotte isn't the only royal that loves olives. Kate Middleton also used to snack on olives when she was a tot. "I used to eat lots and lots of olives when I was little as well," she said while visiting with a young patient at Great Ormond Street Hospital in London last year.

Food — especially what her children eat — is important to Kate Middleton, which is why she encourages them to not only eat a balanced meal but help out with cooking. Despite her young age, Princess Charlotte can already make pasta sauce from scratch and also helps put salads together for the Cambridge family.

Princess Charlotte's favorite foods

Olives aren't the only food Princess Charlotte often requests. In fact, the young foodie has a few dishes she loves — and can help her mother make. Here are some of Princess Charlotte's favorite foods.

Cheesy pasta

Like many young kids, Princess Charlotte loves a good cheese and carb dish — particularly a cheesy pasta recipe that she helps her mother and brother make. "She was telling us how much her children love cooking and how they cook for her. They made cheesy pasta the other day," Matthew Kleiner-Mann, Chief Executive of the Ivy Learning Trust shared after the Duchess of Cambridge's visit. "One stirs the flour, one puts the milk and butter in, and they make salads and stuff," he added.

Pizza

Kate Middleton has admitted that both of her eldest children love anything Italian, which means pizza is another one of Princess Charlotte's favorite foods. She and her brother apparently love to help make (and play with) the dough. According to The Daily Mail, Kate Middleton once shared why. "They love it because they can get their hands messy," the duchess explained.

Unfortunately, Princess Charlotte's favorite foods (particularly pasta) are banned from Buckingham Palace, which means the young royal likely doesn't get to munch on her beloved macaroni and cheese or pizza when visiting her great-grandmother. Queen Elizabeth finds pasta too starchy and prefers to keep it off the menu. Although, we sure hope Her Majesty makes an exception for her great-granddaughter.

Check out The Cheat Sheet on Facebook!