Princess Charlotte is a 'Spare Heir' Just Like Her Uncle Prince Harry, But Will She Also Have a Wild Rebellious Streak?
It's not easy coming in second — especially when you did nothing to deserve it. Prince Harry and Prince Charlotte have this in common as the second children in the family, but as royals, their birth order mattered much more than it does for commoners.
Unless her older brother Prince George makes the rare decision to abdicate, there's little chance that she'll ever serve the commonwealth as queen. That puts her in the same awkward position as her Uncle Harry. She has an important role to play in the monarchy. However, the terms of her service are not so obvious.
Like the Duke of Sussex, Princess Charlotte is technically a "spare heir."
Queen Elizabeth abolished the law that favored Prince Louis in the line of succession
Prior to 2013, Princess Charlotte's younger brother Prince Louis would have ranked higher in the line of succession thanks to male preference primogeniture that had been in place for centuries. Even Queen Elizabeth herself was never considered the heir apparent while her father was king because a potential future son would have unseated her.
Clearly that rule affected the queen's opinion of male preference. Her Succession to the Crown Act of 2013 changed all that and ensured Charlotte would always come second to George — until he got married and started having kids, anyway.
Prince Harry had many rebellious years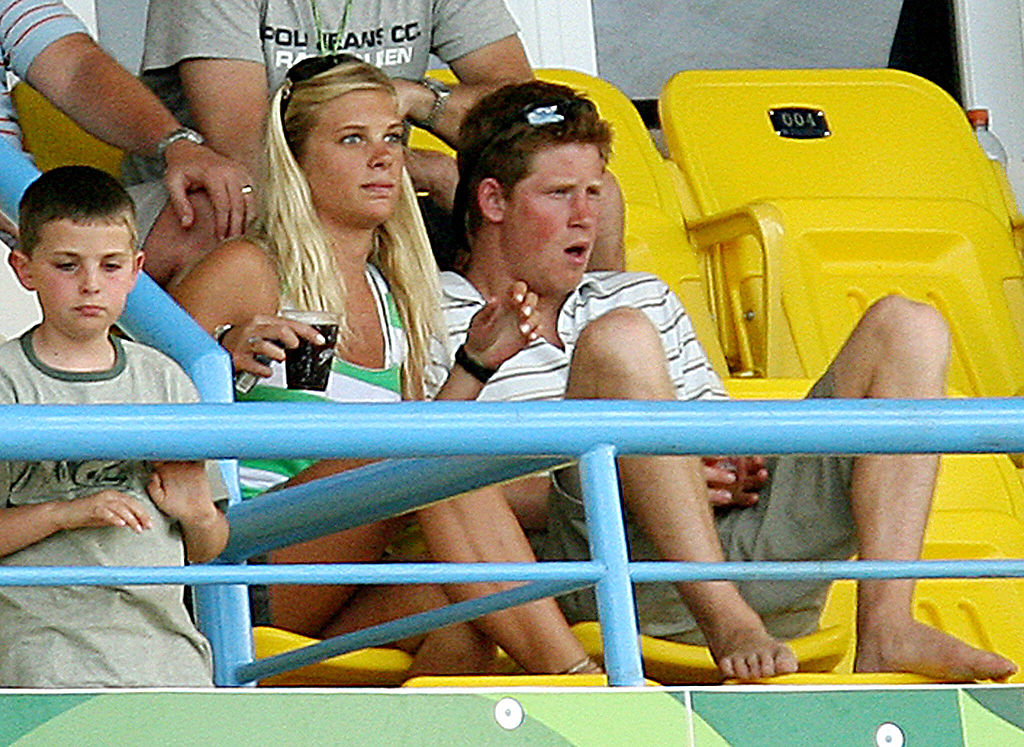 Who could forget Prince Harry's wild antics of youth, like partying naked in Vegas and dressing up as a Nazi for Halloween? These may be typical for young adults finding their way. But for Harry, they seemed especially sad simply because he was trying to find his own destiny in a family filled with tradition and public scrutiny.
The Duke of Sussex dated a few beautiful women over the years, including his on-and-off girlfriend Chelsy Davy. But it wasn't until meeting Meghan, Duchess of Sussex that Prince Harry finally decided to become a mature family man.
There's no predicting what Princess Charlotte will do in adulthood. But it wouldn't be surprising if she also had a few tumultuous years finding who she really is and where she fits in the royal family. Especially since her cheeky personality is so much like Prince Harry's.
Other 'spare heirs' have struggled to find where they belonged
Prince Harry isn't the only royal who had a hard time figuring out his role in the royal family. Queen Elizabeth's younger sister Princess Margaret also went through some wild times partying and cycled through relationships while she figured out what she wanted.
The other notable spare heir of the British royal family, Prince Andrew, might have the most dramatic rebellious phase of all. He was accused of sexually assaulting a minor in 2011. That claim hasn't been proven, but either way, his involvement with convicted sex offender Jeffrey Epstein has brought disgrace to the family and forced Andrew to resign from his job as a working royal.
Princess Charlotte could buck tradition and live a quiet, peaceful life as a spare heir. However, the more you study the family history, the less and less likely that seems. It won't be surprising if Charlotte goes through a rebellious phase as she figures out who she is and what her life will be.