The Real Reason Princess Charlotte Is Not a Daddy's Girl
With her outgoing personality and alleged bossy behavior, Princess Charlotte has made quite a mark on the British royal family and the public. But who is Prince William and Kate Middleton's daughter closest to? According to reports, the little royal is not exactly a daddy's girl.

Who Is Princess Charlotte Closest to in the Royal Family?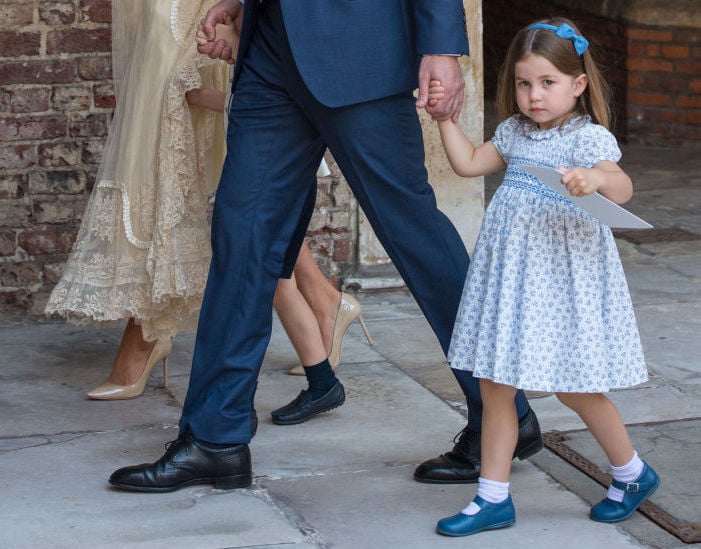 Like mother like daughter. According to reports, Prince George is very close to his father, Prince William. This means more mommy and me time for Princess Charlotte. Apparently, Princess Charlotte is so close to her mother that Kate Middleton's friends often joke that she "definitely has a shadow."

Charlotte follows her mother around everywhere

Princess Charlotte enjoys spending time with her mother. "Wherever Kate goes, so does Charlotte," says a source close to the family. "Whenever the housekeeper or Kate are preparing food, Charlotte needs her own toy set by her side to imitate," they add.

She helps host guests in their apartment

In addition to mimicking her mother, Princess Charlotte loves to help out. According to an Us Weekly report, the little princess uses her bubbly personality and charm to greet guests at Kensington Palace.
"She'll come up to guests and ask them if they want tea or coffee or offer them sweets," says a Kensington Palace source.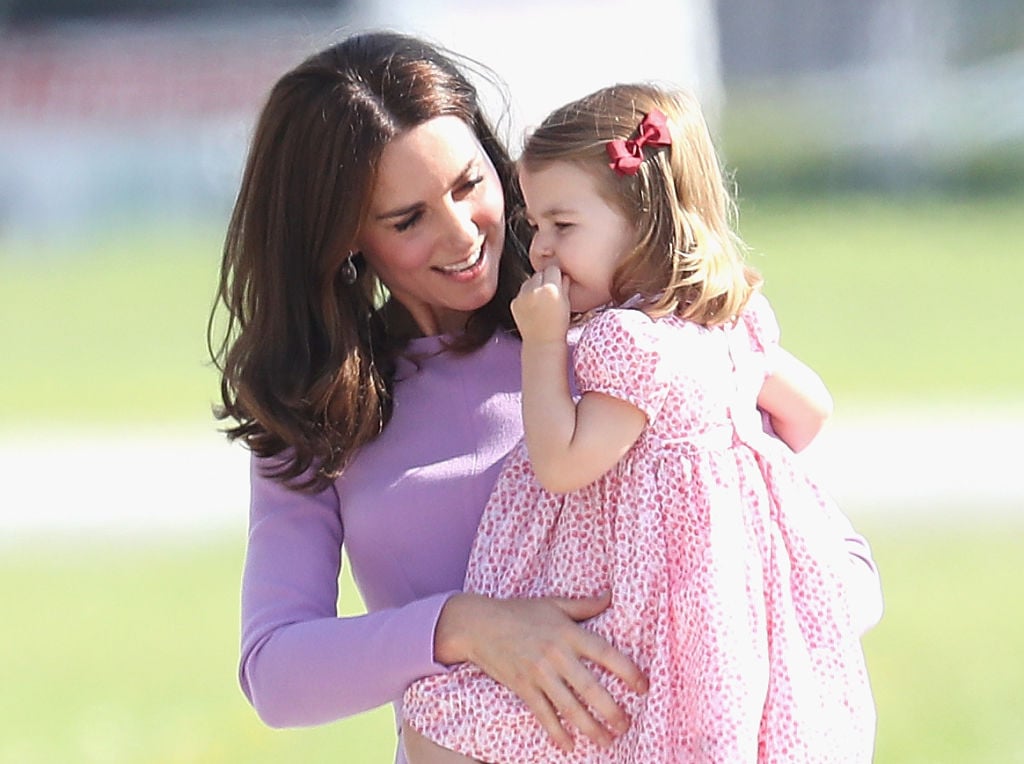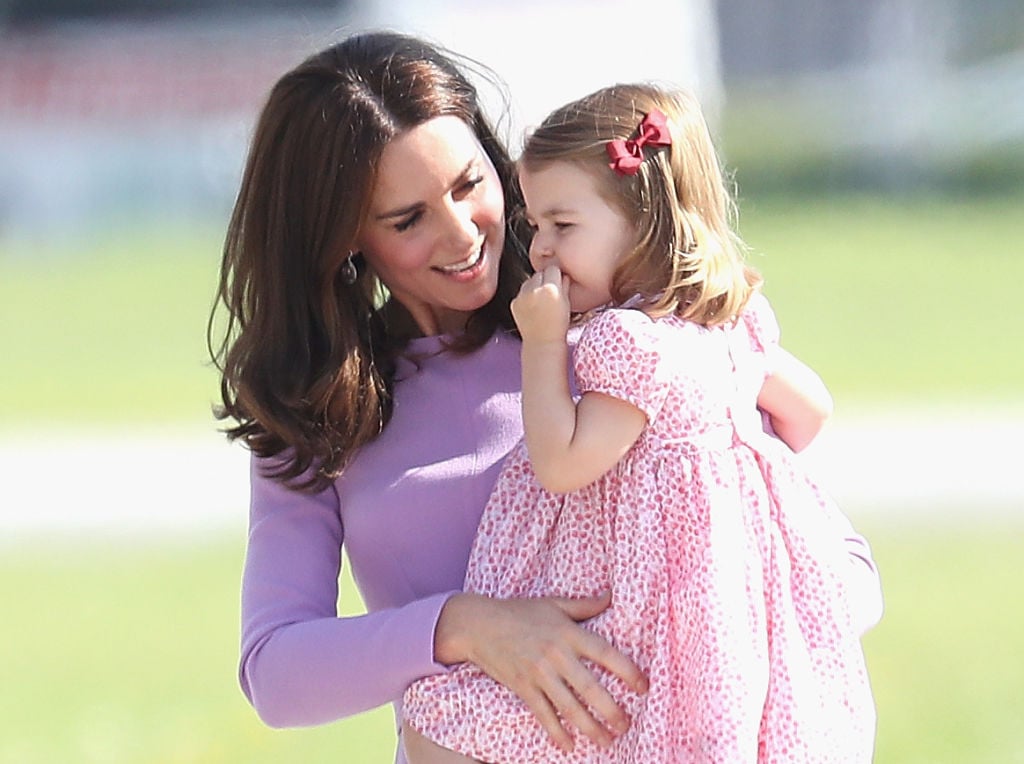 They hunt for spiders together in the backyard

Kate Middleton wants her children to spend as much time outdoors as possible. This is why she and her husband had large hedges put up in the garden for more privacy. However, Kate Middleton often joins in on the fun and explores with Princess Charlotte and Prince George. She even helps them hunt for bugs.

Kate has the sweetest nickname for her daughter

While out running errands with Princess Charlotte, Kate Middleton revealed the nickname she calls her daughter. The young princess sat on the floor of a shop, and Kate allegedly turned to her and said "get up, poppet." Poppet is an endearing nickname commonly used in Britain to describe a sweet or pretty young girl.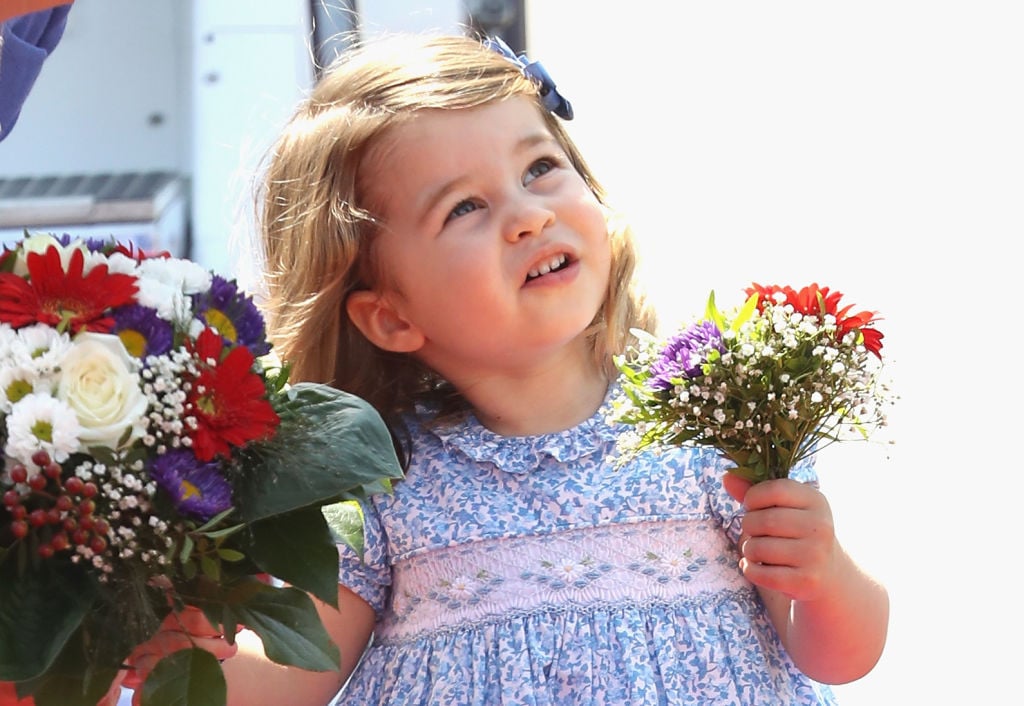 Kate thinks Princess Charlotte is bossy

Princess Charlotte is quite the firecracker, and her mother knows it. While attending an event at a war memorial in March 2017, Kate Middleton chatted with fellow mother Samantha Burge about her daughter's personality. "She said that Charlotte is growing up really fast. She is the one in charge," Burge later revealed.

Princess Charlotte doesn't know she's a princess

In an effort to keep her daughter's life as normal as possible, Kate Middleton (and Prince William) has delayed telling her that she is a real-life princess. Instead, she allows her to play with her Disney Princesses, completely oblivious that she holds the same status as her dolls.

The mother-daughter duo shop together

While Princess Charlotte is still a little too young to fully shop for clothes with her mother, Kate Middleton still brings her along to run errands. Most recently, she accompanied her mother on a Christmas shopping trip at The Range, a discount store near Sandringham.

Check out The Cheat Sheet on Facebook!