What Is Princess Charlotte's Last Name?
The royal family is weird about names — and they have a long list of rules to prove it. Which makes selecting royal baby names, or going by anything but their royal titles a difficult task. But, now that Princess Charlotte goes to school, she likely drops her royal status to fit in with her classmates. What is Princess Charlotte's last name? Find out, ahead.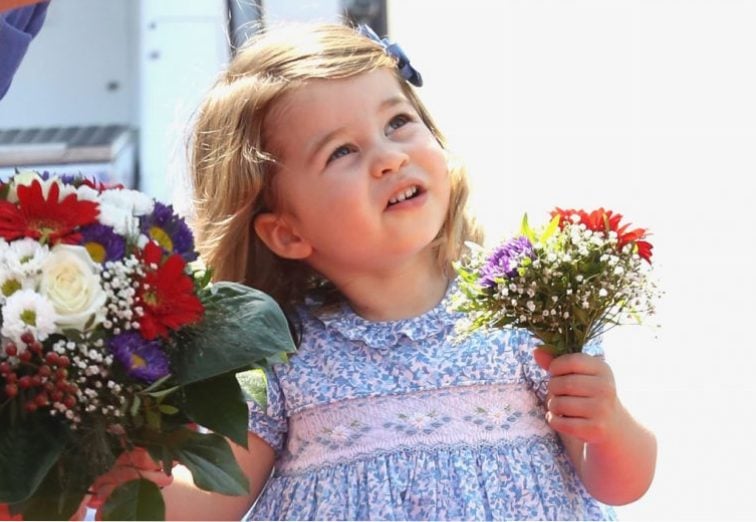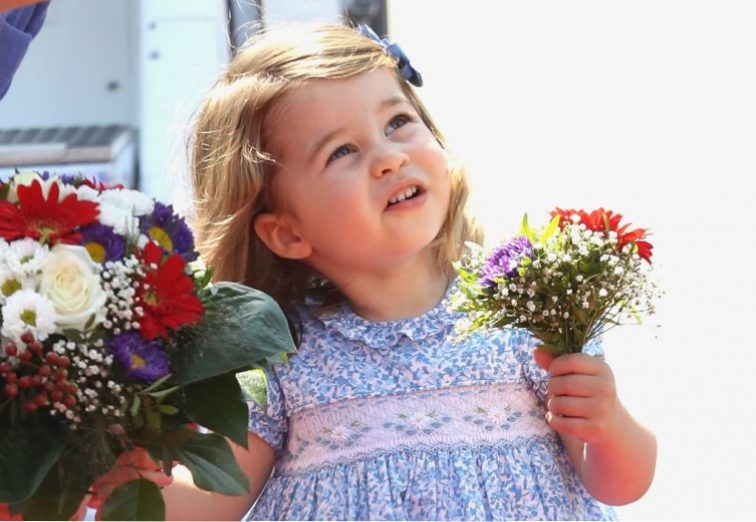 Princess Charlotte's last name
In the royal family, those with His or Her Royal Highness attached to their official titles don't require a last name. So, technically speaking, Princess Charlotte doesn't have a last name. However, since some royals attend school, join the military, and even have more normal jobs, Queen Elizabeth II allows them to ditch the rule if needed and use the family's house name Mountbatten-Windsor. They may also use part of their official royal title as their last name.
Since Prince William and Kate Middleton are the Duke and Duchess of Cambridge, their children all have Cambridge in their royal titles. That means that Princess Charlotte either goes by Charlotte Cambridge or Charlotte Mountbatten-Windsor at school (and maybe one day at work, too!).
Princess Charlotte's full name
Prince William and Kate Middleton put a lot of thought in naming their only daughter. The little princess' full name is Charlotte Elizabeth Diana.
Who is Princess Charlotte named after? Charlotte is the feminine version of her grandfather's name, Charles. However, Kate Middleton's sister, Pippa's middle name is also Charlotte. And, Elizabeth is a nod to her great-grandmother, the queen. Diana is, of course, in tribute to the late Princess Diana, Princess Charlotte's grandmother.
Princess Charlotte's royal title
Not all royal children receive royal titles. Case in point: Princess Anne's children do not have them. However, as the daughter of a future king and the fourth in line to the British throne, the royal family considers Princess Charlotte a prominent member of the family. And, because of that, she gets a sparkly title to match. What is Princess Charlotte's official royal title? When addressed formally, her name is Her Royal Highness Princess Charlotte of Cambridge.
Will Princess Charlotte be Princess Royal?
As far as female titles are concerned, Princess Royal is one of the most prominent titles in the royal family. Reserved for the eldest daughter of the monarch, the title not only honors a royal's lineage, but also recognizes their involvement in the family business. Right now, Princess Anne holds the Princess Royal title.
Will Princess Charlotte be Princess Royal? More than likely — but her great-aunt holds the title until death. Once Prince William is king and the title becomes available, he will likely bestow the honor upon his only daughter.
Will Princess Charlotte be a duchess?
Next to Princess Royal, duchess is one of the highest-ranking titles within the family. However, right now, in order to receive duchess status, one must marry a duke. But, a lot could change between now and her royal wedding day. With some recent changes to the royal family rulebook, women have become much more equal to their male counterparts. That means, Princess Charlotte could one day earn a dukedom on her own. That said, if Princess Charlotte becomes Princess Royal before marriage, she likely won't go by duchess, since Princess Royal is so special.
Check out The Cheat Sheet on Facebook!