Why Do Princess Charlotte and Prince George Have Strict Rules About Playing Outside?
Though Princess Charlotte and Prince George are being groomed as top members of the British Royal Family, the future King of England and his little sister are having pretty delightful childhoods. Prince William and Duchess Kate Middleton have been very careful about providing their children with both freedom and structure so that they can explore and discover new things without the glaring eye of the public watching their every move.
Still, children do need structure in order to thrive to the best of their abilities. Here is the real reason why Princess Charlotte and Prince George have strict rules about playing outside –no matter the weather.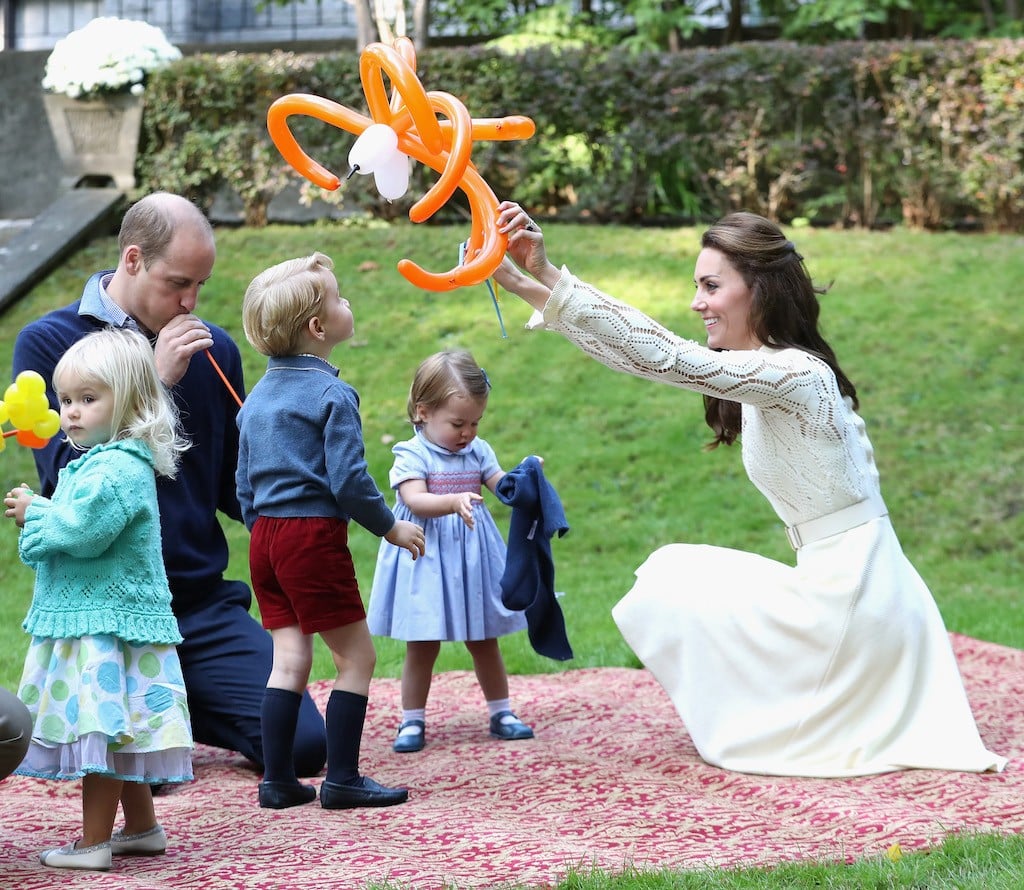 Why do Princess Charlotte and Prince George always play outside?
The prince and princess' nanny was trained at Norland College in Bath, England. At Norland, the nannies are taught about the importance of play time for children, especially in the open air.  Norland Nanny expert Louise Heren told The Sun, "There will be lots and lots of outdoor play; that's the one thing you could say Norland are old-fashioned about. Loads of fresh air." Therefore, no matter if they are playing in mounds of snow, basking in the sun, or splashing in rain puddles, the tiny prince and princess can look forward to letting loose and playing gleefully outside each day.
When the weather is just too severe to adhere to this rule, they can head to their playroom in their massive 20-room apartment at Kensington Palace.
Are Prince George and Princess Charlotte allowed to play with tablets and iPads?
The Duke and Duchess of Cambridge exercise a struct no-gadget rule in their household. An insider explained to US Weekly, "As two people who grew up without gadgets for entertainment themselves, William and Kate are firm believers in toys, outdoor play and encouraging an active imagination. They're very much a normal family."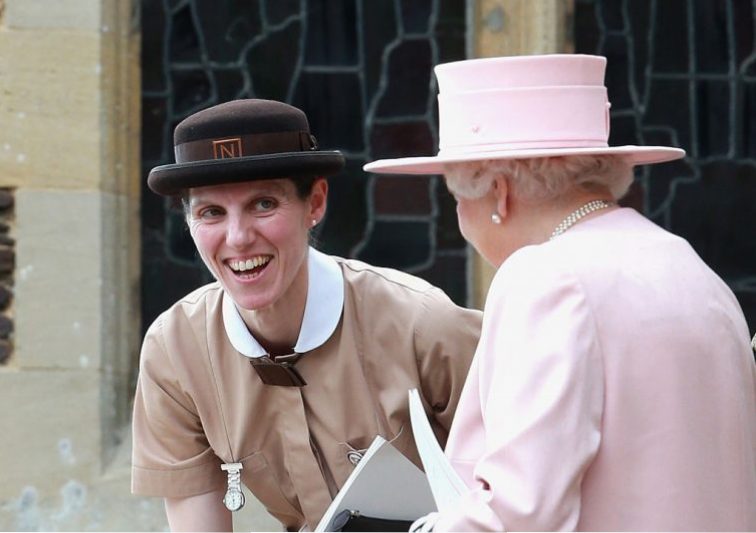 Who is Prince George, Princess Charlotte, and Prince Louis' nanny?
The Cambridge kiddos' nanny is Maria Teresa Turrion Borrallo. Trained at Norland, she was taught that "a child is never naughty." She trained extensively for three years in sewing, cooking, diaper changing, as well as self-defense so that she can be prepared in the event of a kidnapping attempt. Other courses include lice removal, checking on a child's online activity, and discretion.  British elite or the royal family hires most Norland graduates.
How long has Maria Borrallo been with the royal family?
Borrallo has been a member of Duchess Kate Middleton and Prince William's household since Prince George was just 8-months old. She is super involved in the royals lives, traveling with them and making sure the little royals have bedtimes and bathtimes, She also disciplines them though she NEVER strikes the children.
A typical salary for Norland graduates who act as live-in nannies is about $55,000. However, with three little ones to look after in the royal family, we'd assume that Borrallo might be getting paid just a bit more.