Kate Middleton Decorated Princess Charlotte's Bedroom with IKEA Furniture — Here's Why
Duchess Kate Middleton revealed that she used IKEA furniture to decorate Princess Charlotte's bedroom, this is why the duchess chose IKEA.
It will be many years before Prince William and Duchess Kate Middleton take up residence in Buckingham Palace when the Duke of Cambridge eventually becomes the King of England. Until then, the young couple and their trio of kiddos have made Apartment 1A at Kensington Palace their home. When former President Barack Obama and then-First Lady Michelle Obama visited the British Royal Family back in 2016, we got our first glimpse inside the duke and duchess' opulent home. Middleton has decorated the 20-room apartment in neutral tones for the common eras –using candles, flowers and framed photographs of the family to make the grand apartment homier.
Though we didn't get a peek inside the Windsors private rooms –like their kids' bedrooms and playrooms, we do know that Duchess Kate Middleton decorated Prince George and Princess Charlotte's room with IKEA furniture and now we know why.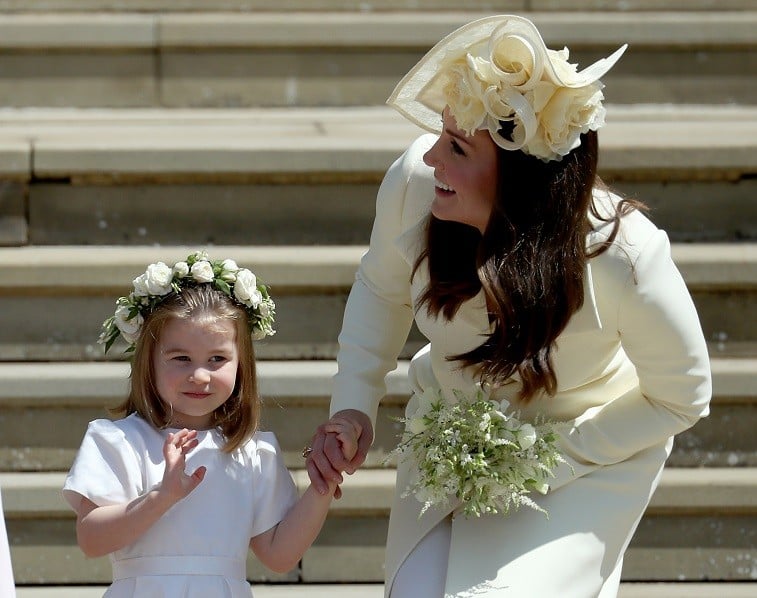 Why did Kate Middleton decorate Princess Charlotte's room with IKEA furniture?
During a 2018 visit to the National Museum of Architecture and Design in Stockholm –the Duke and Duchess of Cambridge told Marcus Engman, IKEA's Head of Design that they used IKEA furniture to decorate Princess Charlotte and Prince George's bedrooms. Engman said of the news, "I'm proud that we can suit everybody. That's what we want IKEA to be – for the many people of the world, both royalty and ordinary people." This is also pretty amazing considering the fact that IKEA believes that children are the most important people in the world.
Middleton probably chose to use the Swedish furniture giant because the company's children's pieces are not only incredibly adorable, they are also super affordable. Children can be rambunctious, and they grow quickly, so it makes no sense to spend a ton of money on furniture that will have to be replaced in a few years. Instead of worrying about her kiddos messing up expensive pieces, the duchess clearly wants her children to focus on exploring and discovering the things that make them happy.
What does Princess Charlotte's bedroom look like?
Though we're not certain about the exact pieces in the tiny royal's room, we can assume that Princess Charlotte might have pieces like the MAMMUT chair and table which are whimsical and reminiscent of Disney. She also might have the FLISAT dollhouse that can also be mounted on a shelf to free up more room for playing. Since Princess Charlotte's favorite color is pink –we're sure that that colors the duchess chose for her daughter's bedroom are sweet, charming and playful — just like the tiny princess' favorite outfits.
Going with IKEA for the princess' bedroom decor seems like the perfect choice, especially since the little princess loves to stay active and is very into sports. Princess Charlotte probably has a versatile room where she can build forts, throw tea parties and everything in between.
Check out The Cheat Sheet on Facebook