Princess Charlotte's Perfected Her Royal Wave and These Photos Prove It
Prince William and Kate Middleton's kids have a lot to learn about royal life. There are all sorts of rules they have to follow but one thing their daughter, Princess Charlotte, has down is her royal wave. Ahead, check out photos of the 5-year-old nailing her royal wave.  
Princess Charlotte has to do the Windsor wave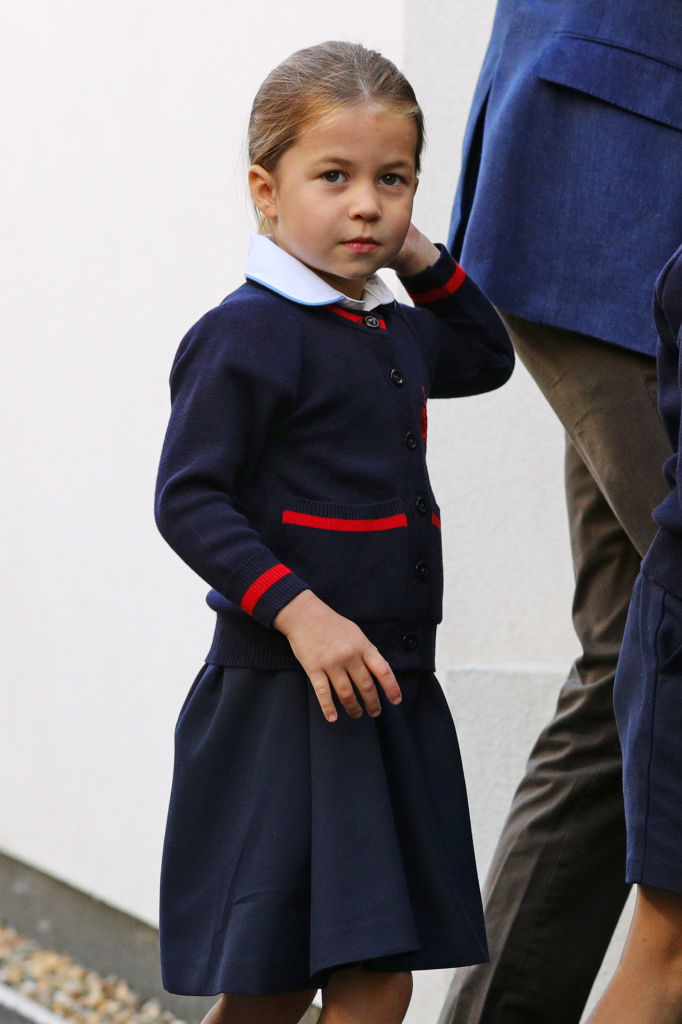 RELATED: 5 of Prince William and Princess Charlotte's Sweetest Moments
Charlotte and her brothers Prince George and Prince Louis, can't do just any wave. They have to do the Windsor wave which is known for being more subtle — and less tiring — than the average wave of the hand. Every royal kid has to learn the royal family's signature Windsor wave and so do adults. 
When Meghan, Duchess of Sussex joined the royal family in 2018 she had to master the Windsor wave. From the time of her and Prince Harry, Duke of Sussex's engagement announcement to their wedding day, Meghan's wave became much more toned down and in line with the royal family's wave style. 
She's been practicing her royal wave for years
Learning to wave is a common gesture children learn from a young age. When it comes to royal kids however, they're taught to wave a little less enthusiastically. And Charlotte's been working on her royal wave since her early days. 
When the Duke and Duchess of Cambridge traveled to Canada for a royal tour in 2016, Prince George and Princess Charlotte came along. While there, Charlotte who had been a little over a year old at the time, demonstrated her adorable royal wave. 
Charlotte waved as she and the rest of the Cambridge family were about to board a seaplane.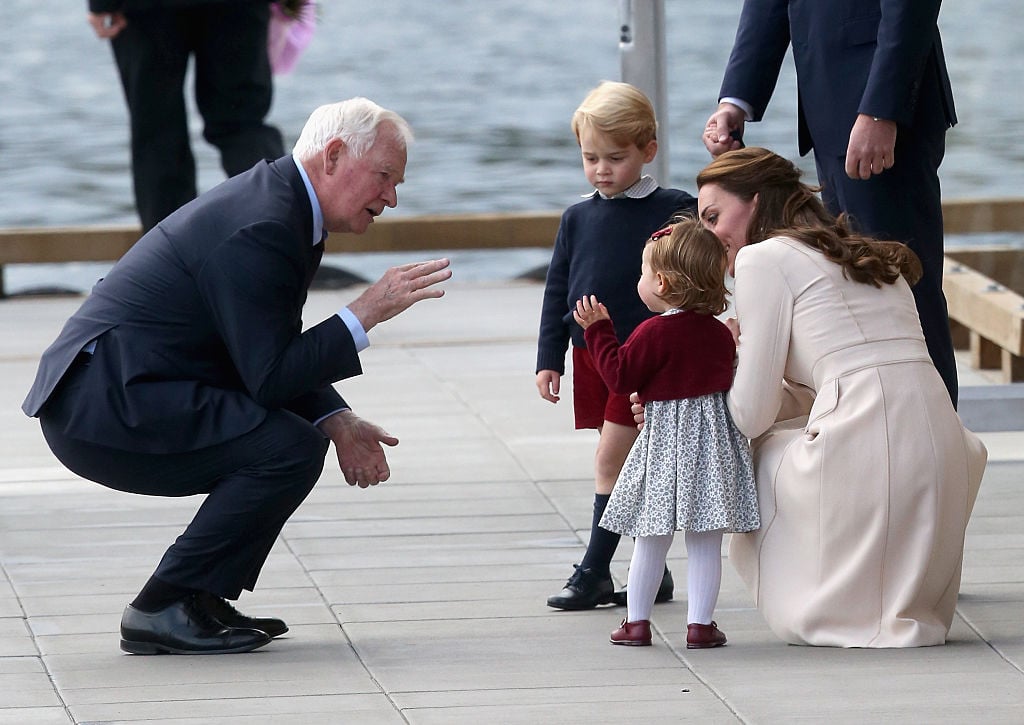 So cute!
The same day Charlotte waved to crowds with her mom.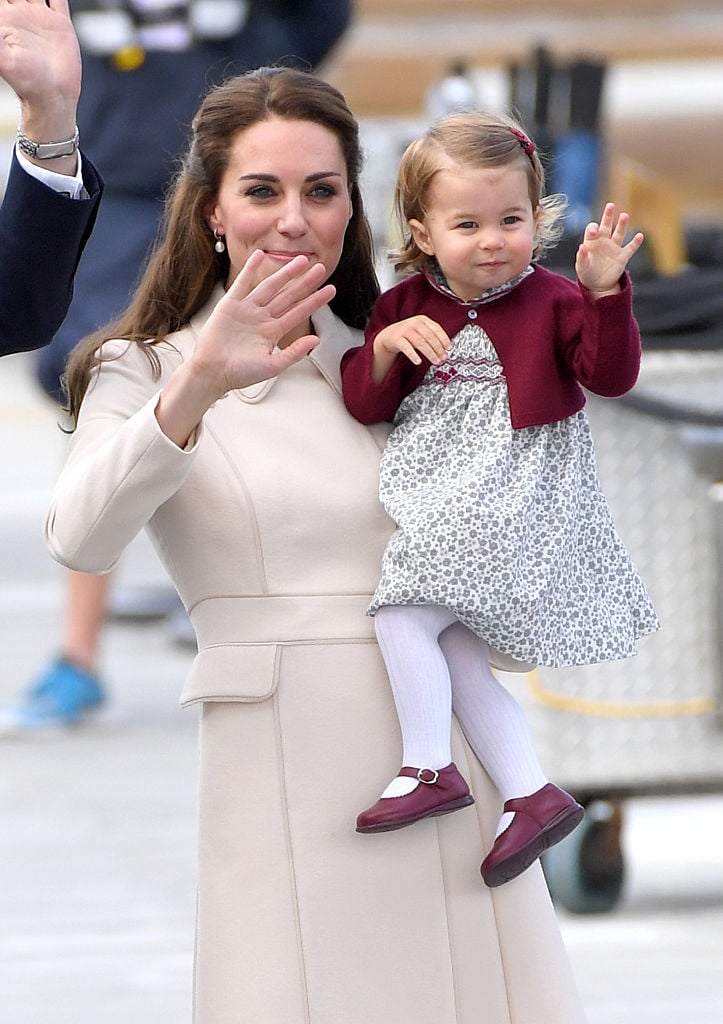 RELATED: Prince George and Princess Charlotte Have Been Bonding Over 1 Fun Activity During Quarantine
Earlier in 2016, the public got to see Charlotte's waving skills at Trooping the Colour, the annual parade to celebrate Queen Elizabeth II's birthday. On the balcony of  Buckingham Palace, Catherine held Charlotte in her arms. At one point, Charlotte showed just how proficient she is at her royal wave.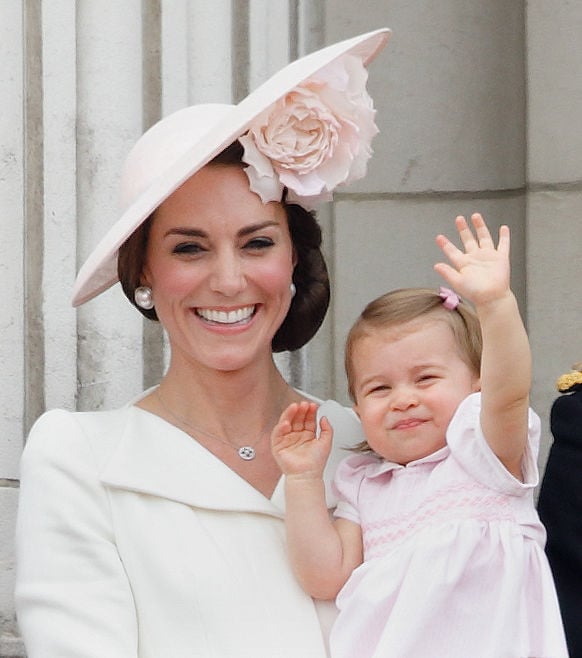 Adorable!
Princess Charlotte is all about the royal wave at weddings
Two royal weddings happened in 2018; Harry and Meghan's in May and Princess Eugenie of York's and Jack Brooksbank's in October. Charlotte showed up to both weddings and her royal wave didn't disappoint. 
At her aunt and uncle's royal wedding, she waved to crowds on her way to St. George's Chapel for the ceremony.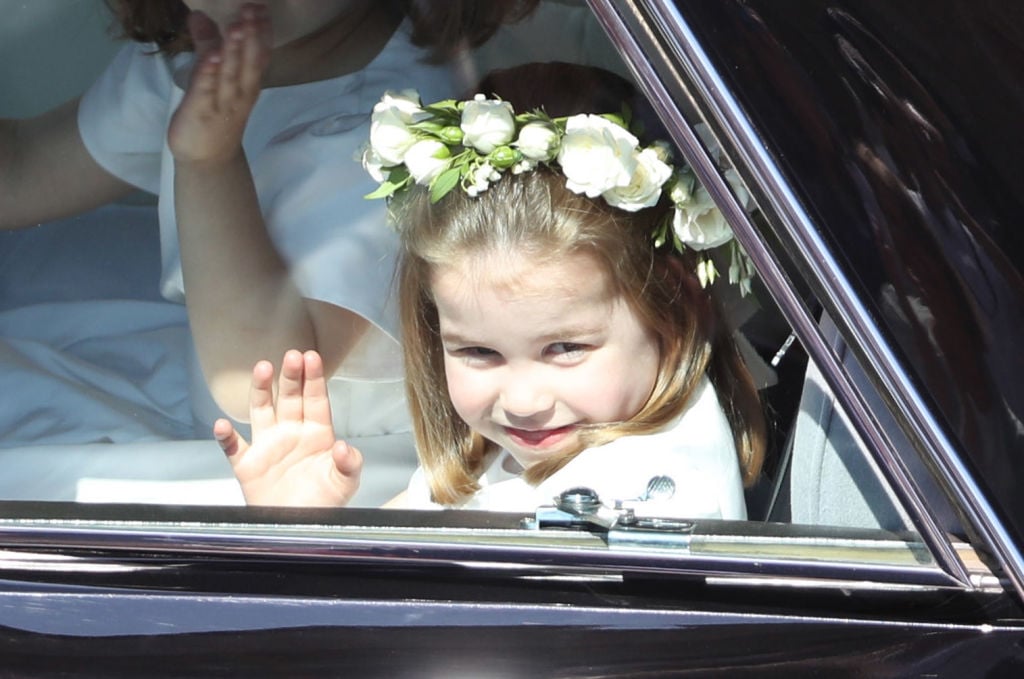 RELATED: When Will Princess Charlotte Be Allowed to Start Wearing a Tiara?
And she did the same thing on her way out.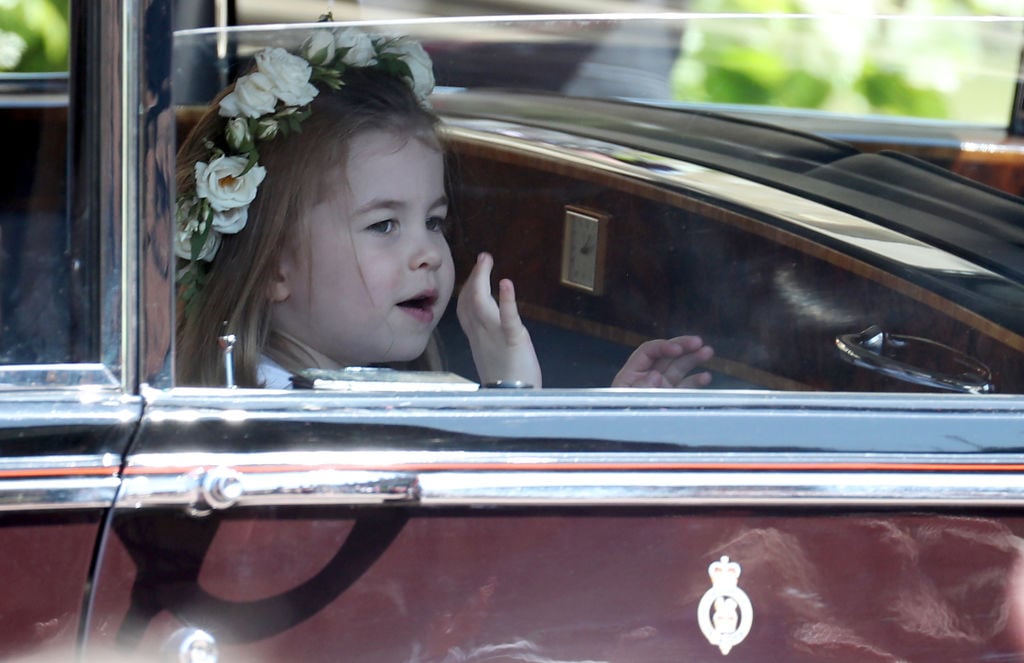 Then in October when Eugenie and Brooksbank tied the knot, Charlotte demonstrated her royal wave yet again. Standing on the steps of St. George's Chapel she looked like a pro as she smiled and waved to crowds holding a bouquet of flowers.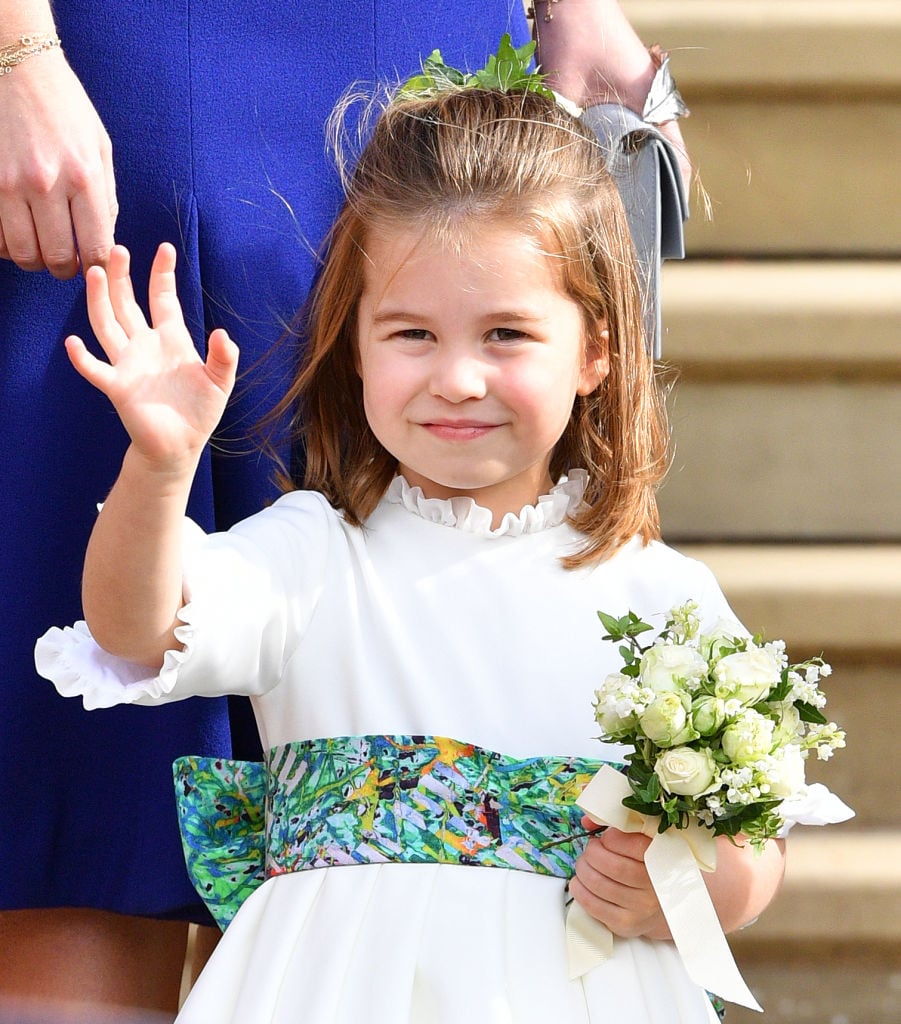 RELATED: Kate Middleton: 4 Times She Handled Meltdowns With Prince George and Princess Charlotte Like a Pro
Charlotte turned and waved one last time as she made her way inside the chapel.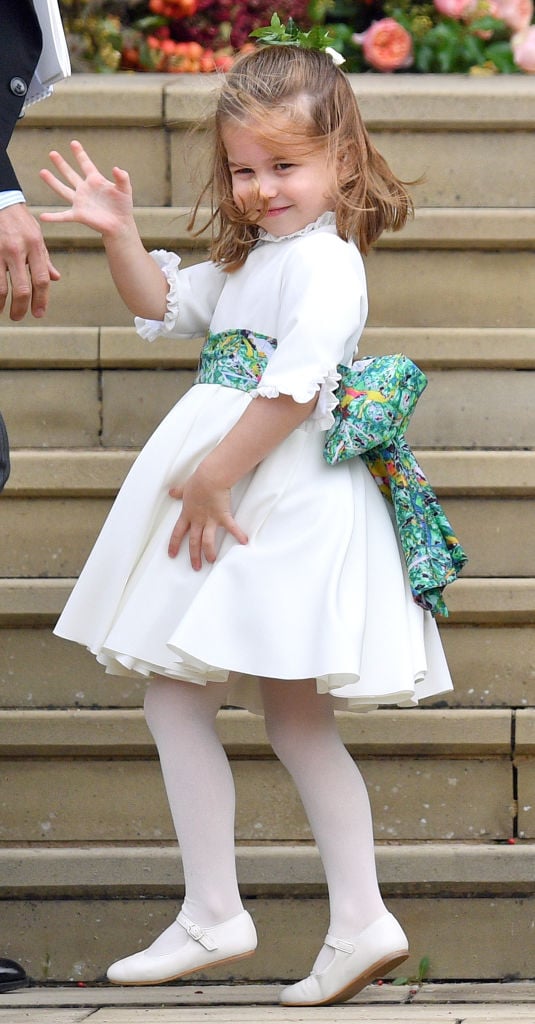 It seems to have become a bit of a signature move for the young royal. She did something similar when William took her and George to meet Louis after his birth in 2018.
Charlotte's proven time and time again she's perfected her royal wave. Here's hoping we get to see her (and her royal wave) soon!