Princess Diana: 8 Forgotten Photos of Her With Queen Elizabeth
There's no denying Princess Diana and her mother-in-law, Queen Elizabeth II, had ups and downs in their relationship. They reportedly once argued over a hairstyle. And when it came to Diana's rocky marriage to the queen's oldest son, Charles, Prince of Wales, the now-94-year-old leader of the British royal family supposedly had no words of wisdom when her daughter-in-law came to her for advice on how to repair her marriage. Then when Charles and Diana's marriage became broken beyond repair, the queen sent Diana a letter demanding they divorce.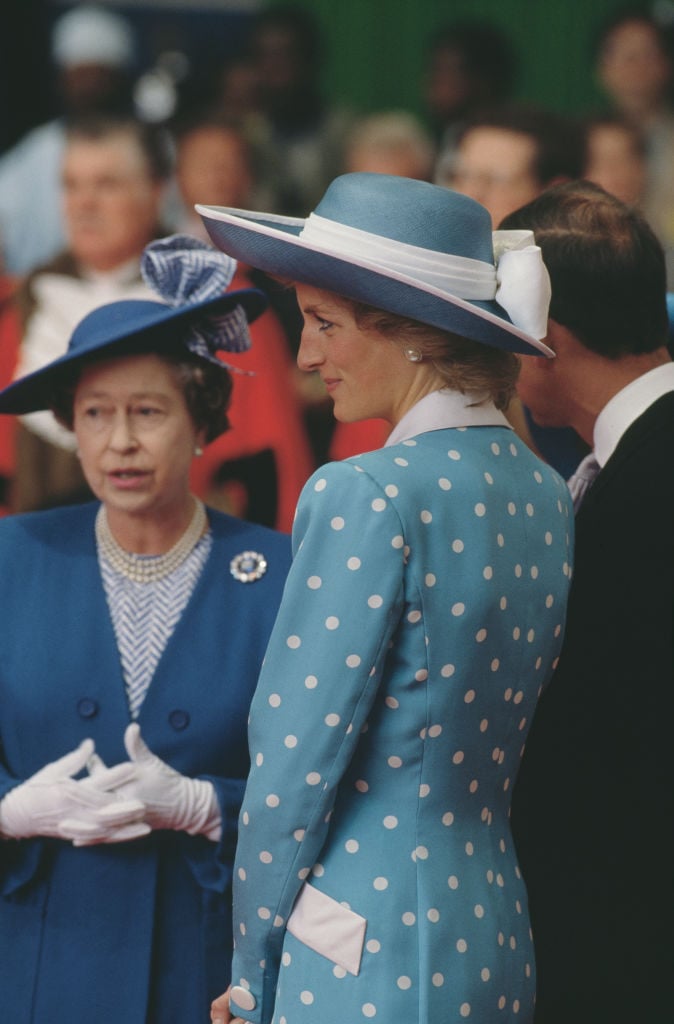 What they presented to the public had been in a different story entirely. Judging by their public appearances alone, no one would know there'd been friction between Queen Elizabeth and Diana behind palace walls. Publicly, Diana and the queen kept any ill will they had for each other under wraps. Ahead, check out rare photos of Queen Elizabeth and Diana through the years. 
They were all smiles at events
Despite any differences they had, Diana and Queen Elizabeth attended events together in good spirits.
Diana stood with Charles as the queen waved to people with the Queen Mother at her side.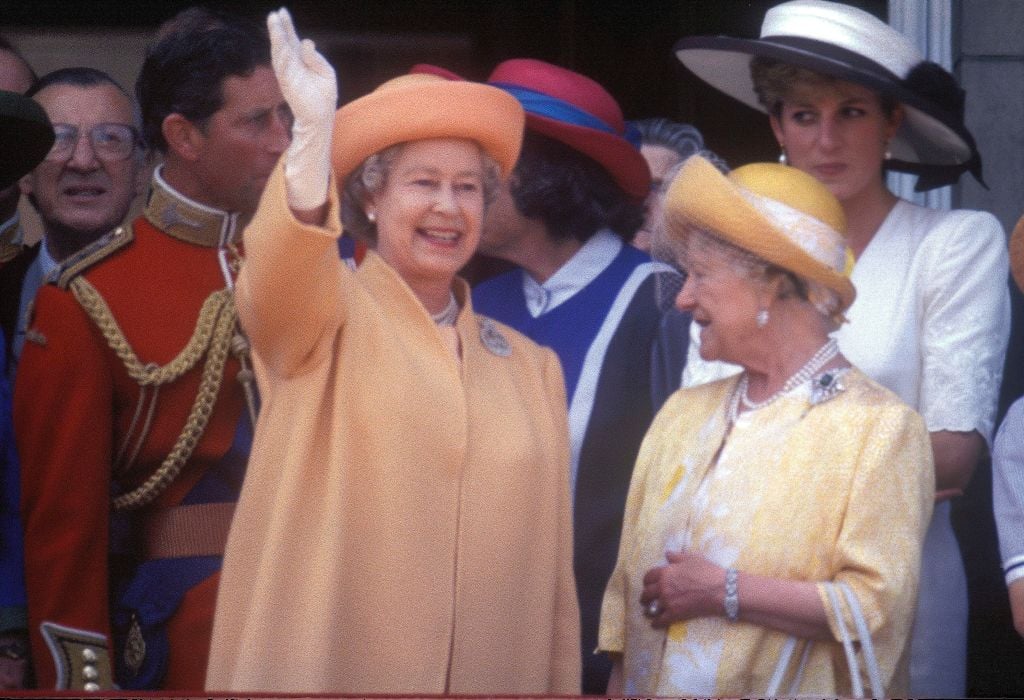 Bundled up in their warmest coats, Diana walked with the queen and her father-in-law, Prince Philip, Duke of Edinburgh after they attended a worship service at the church of St. Mary Magdalene.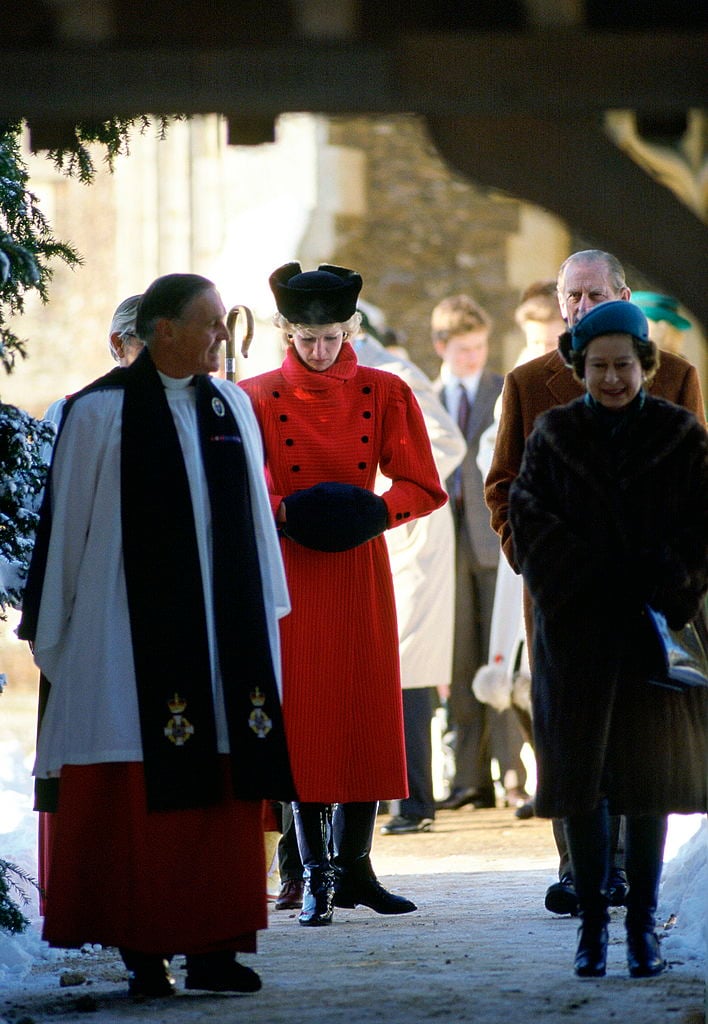 The royal family has an annual holiday tradition where they walk from the royal residence, Sandringham Estate aka "Sandringham House" to the church on Christmas Day.
So, not every public outing had the queen and Diana both grinning. On this occasion, they stood with the Queen Mother and Charles during a somber moment.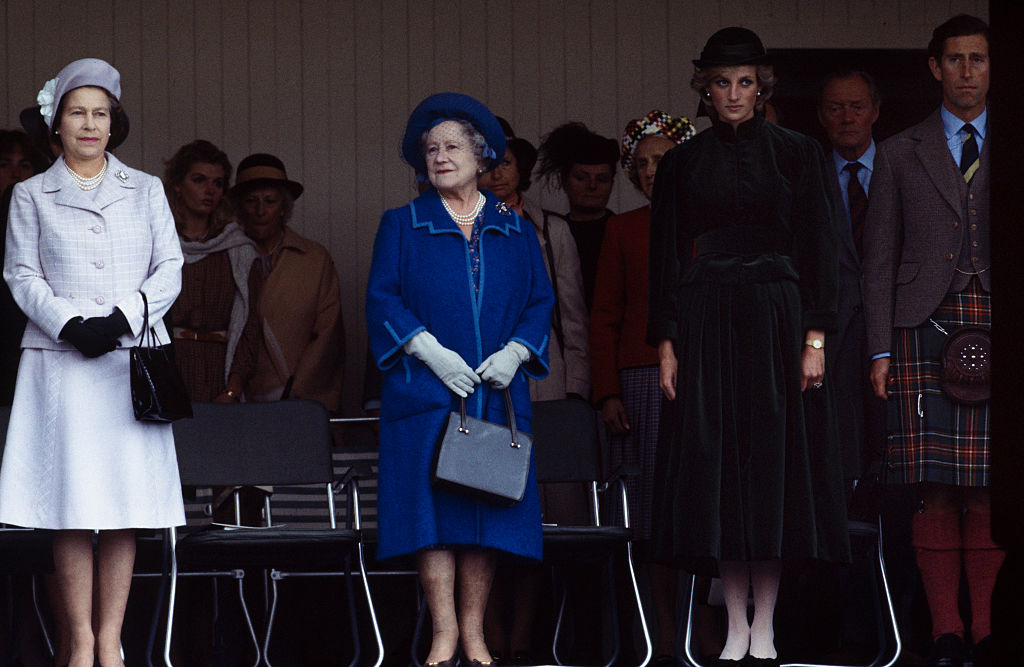 Diana grinned wearing a floral dress standing behind the queen with Charles and his youngest sibling, Prince Edward, Earl of Essex.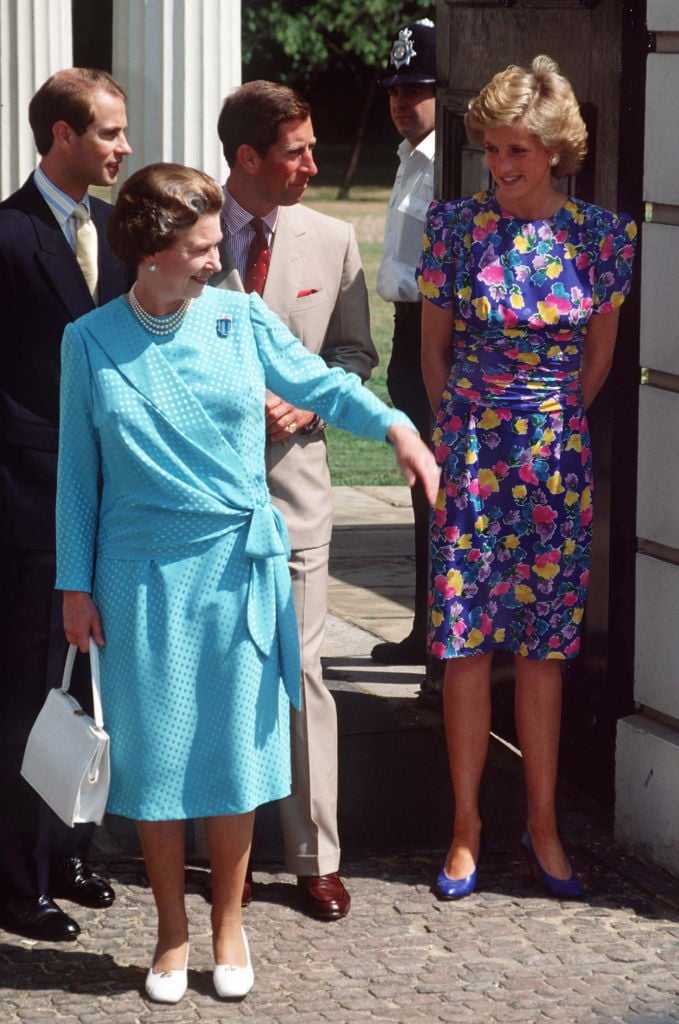 Princess Diana and Queen Elizabeth spent time together at unofficial events
The queen and Diana didn't just get together for official royal engagements, they spent time together on less formal occasions.
They watched a polo match together.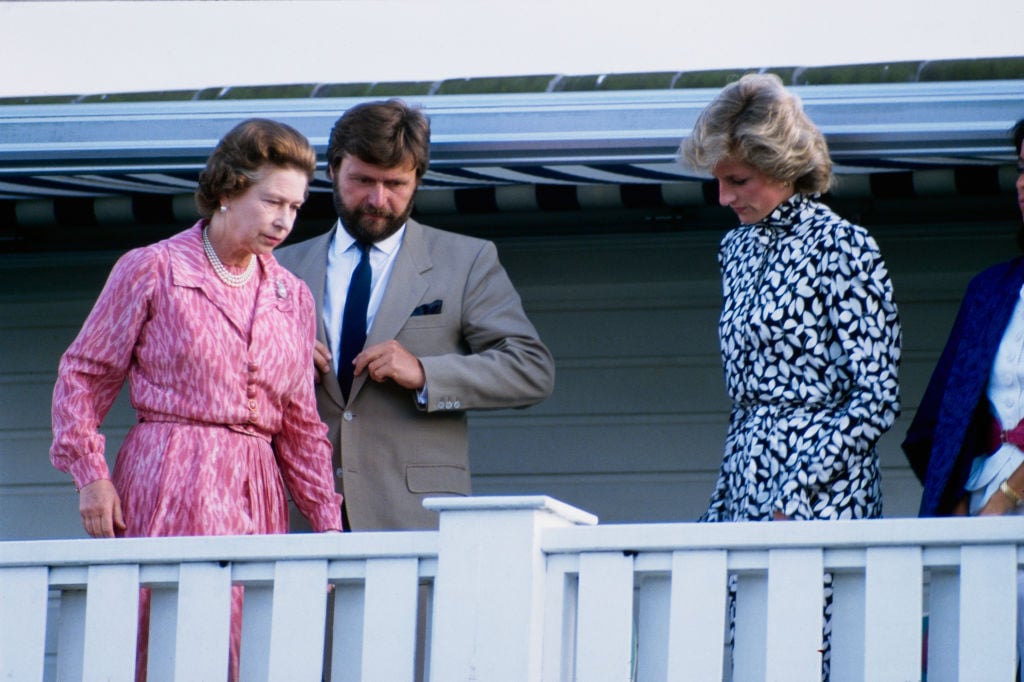 Here's Diana and the queen kissing each other on the cheek before watching Charles play polo. This happened early on in Diana's relationship with Charles before their July 1981 royal wedding.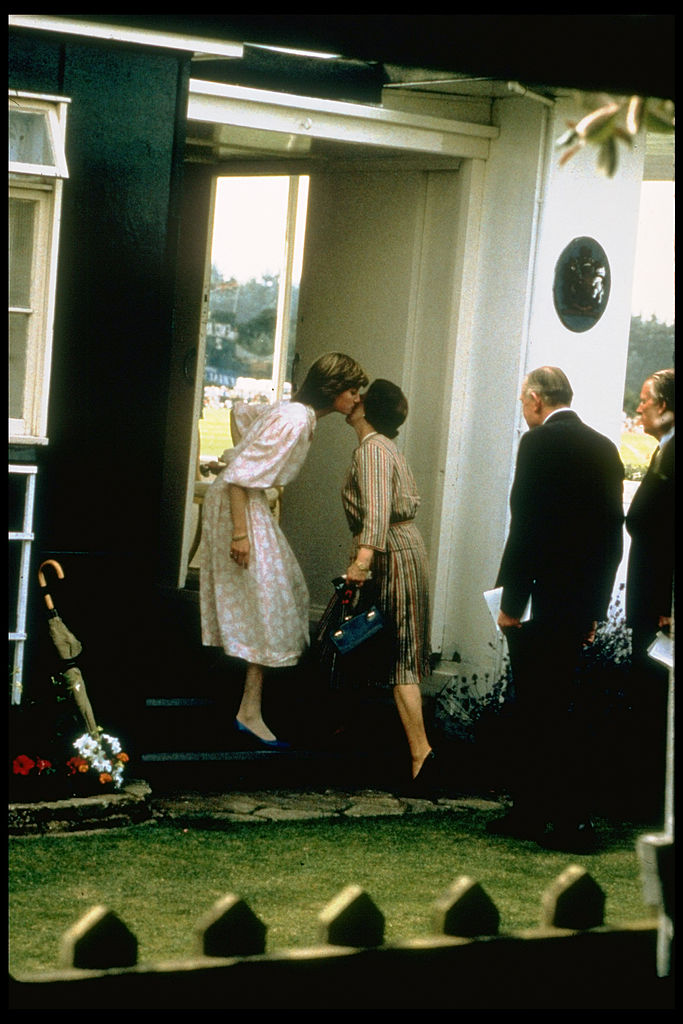 With a small group they went for a ride on a boat in Scotland.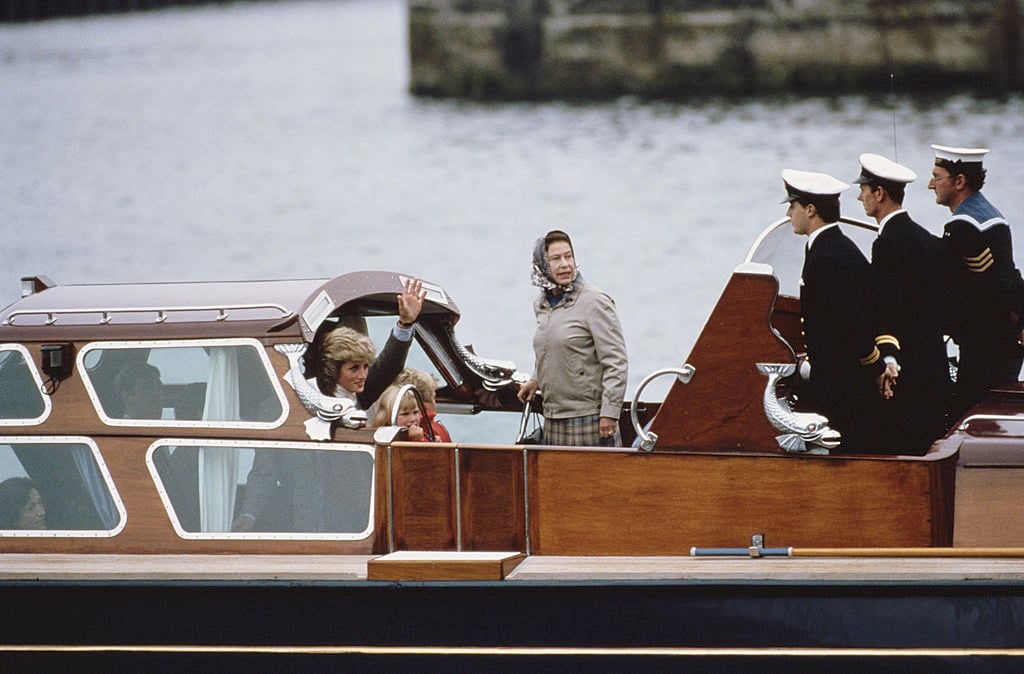 Clearly, Diana and Queen Elizabeth had some fun times — at least by the looks of the photos — despite any troubles they had.