Princess Diana 'Abused' Prince Charles 'Emotionally', Royal Biographer Says
Princess Diana and Prince Charles married in a royal wedding evoking images of a fairy tale. But their relationship was nothing like a fairy tale. They were in an unhappy marriage and, according to a royal biographer, Diana "abused" Charles emotionally. 
Prince Charles wanted to marry Camilla Parker Bowles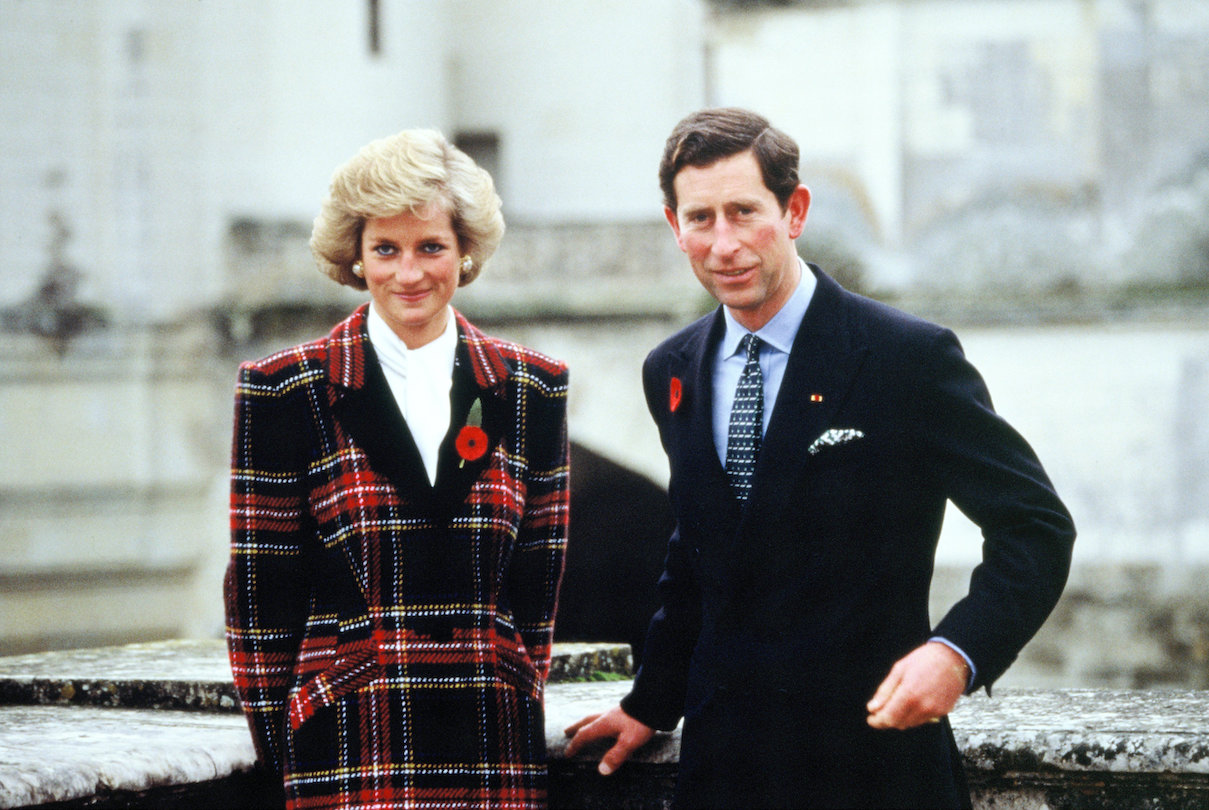 Charles and Diana married in what became known as the royal wedding of the century. An estimated 750 million people tuned in to watch. Years later it's still the most-watched royal wedding ever. However, trouble brewed behind closed doors.
Charles didn't want to marry Diana. He wanted to be with Camilla, Duchess of Cornwall, who the royal family deemed an unsuitable match for him as the future king. Charles only married Diana out of duty to the royal family. As first in the line of succession, he had to marry and start producing heirs.
Princess Diana 'mocked' Prince Charles, royal biographer says
The Crown Season 4 depicts Charles and Diana's relationship. Charles, as played by Josh O'Connor, is trapped in an unhappy marriage while Diana (Emma Corrin) constantly outshines him publicly. 
They argue with each other multiple times over 10 episodes. The cutting remarks are made mostly by Charles. This, in turn, encourages viewers to sympathize with Diana. Although royal biographer Sally Bedell Smith contends the roles were actually reversed.
"She mocked Charles's ideas and declined to read her own briefing material or take the advice of the courtiers assigned to help her," Bedell Smith told Vanity Fair. "As their marriage frayed, she abused Charles emotionally, taunting him for the medals he wore, for instance, and telling him he would never be king." 
"To his credit—and contrary to some of what I am told appears in The Crown—Charles did not respond in kind," she added. 
Diana and Charles separated in 1992. They went on to make the split official in 1996. 
'The Crown' is a fictional take on real events
The award-winning Netflix series may be about Queen Elizabeth II's reign but The Crown is a dramatization. That means not everything on the show happened. Creative liberties are taken and what viewers see happen between Charles and Diana in season 4 isn't exactly how it played out. Bedell Smith says the quality of production adds to the blurred lines between reality and fiction.  
"Because The Crown is such a lavish and expensive production, so beautifully acted and cleverly written, and so much attention has been paid to visual details about historical events, viewers are tricked into believing that what they are seeing actually happened," Bedell Smith told Vanity Fair.
"While the earlier seasons were period pieces, this is recent history, so it seems more cruel in its false depictions," she added, referring to Diana and Charles. 
Even though every detail of Charles and Diana's relationship on The Crown isn't accurate, one thing is for sure. They both struggled throughout their marriage. 
Watch The Crown Seasons 1 – 4 on Netflix.