Princess Diana Acted Like a Teenager as She Secretly Moved on From Prince Charles
When Princess Diana first started dating after leaving Prince Charles, she did so secretly while acting like a teenager.
Princess Diana was forced to act like a teenager in the wake of her divorce from Prince Charles. The pair finalized their divorce in 1996 after being separated for four years. But before the divorce became official, Diana was required to keep her romantic life tightly under wraps to avoid any further scandals.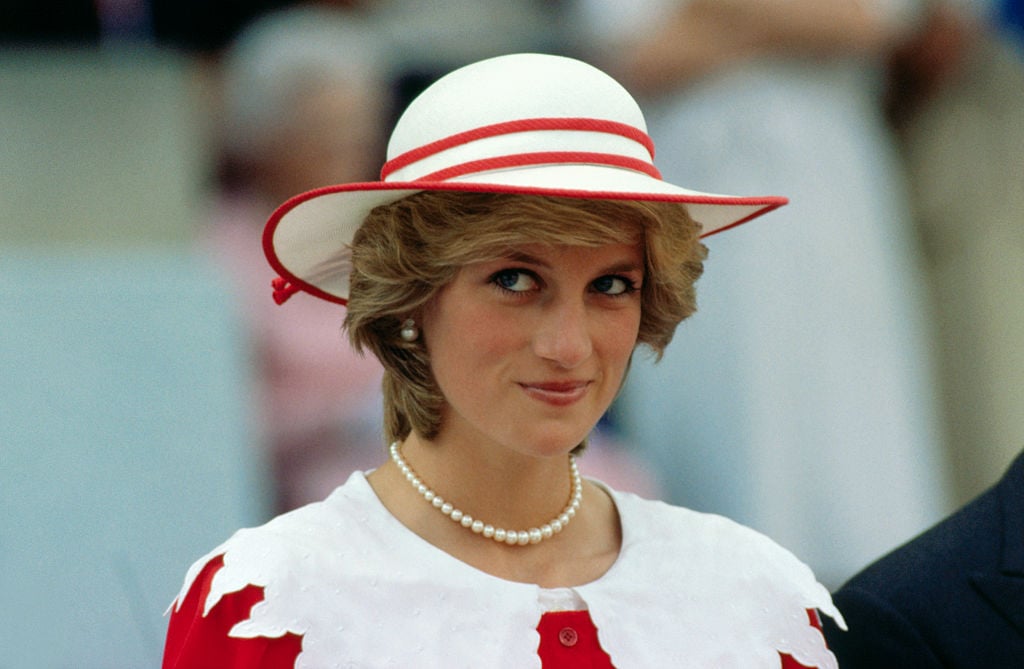 Princess Diana moves on from Prince Charles
Diana and Charles tied the knot in a gorgeous ceremony in 1981. Their union was considered a fairytale romance, though it wasn't long before Diana discovered that Charles had never gotten over his former love, Camilla Parker Bowles.
A few years into their marriage, Charles and Diana both cheated on each other, and the pair officially separated in 1992. Although they tried to make things work, it was readily apparent that Charles and Diana were not meant to be together.
By 1995, Princess Diana had moved on and was dating a man named Hasnat Khan, who was a surgeon in Pakistan. Diana knew that her marriage with Charles was over, but the fact that they were still married meant that she had to keep things out of the public eye.
The same was true for Prince Charles, who was still with Parker Bowles. Camilla had filed for divorce in 1994. She eventually married Charles in 2005 and the two have been going strong ever since.
The Princess of Wales acted like a teenager
Because she was required to keep her romance with Khan private, Diana reportedly felt like a teenager. According to Express, Diana and Khan were forced to sneak around and could not date out in the open.
"There was really a sort of teenager feel to it," royal expert Emma Forbes explained. "There would be cigarettes leftover, Kentucky Fried Chicken packets – you'd never imagine Princess Diana having take out or doing those king of teenager-in-love things."
Forbes added that Princess Diana felt normal for the first time since she married into the royal family. Diana tied the knot with Charles at a very young age and never experienced what it was truly like being a teenager.
This explains why she felt a sense of normalcy return, despite being under strict orders about her romance. In fact, Forbes believes this is one reason why Diana fell for Khan, who actually treated her like a normal human being.
It also helped that Khan was a handsome man and a successful surgeon. At the end of the day, Khan checked every box for Diana, who was all about helping people.
Khan and Princess Diana break things off
Diana and Khan continued their romance following her divorce from Charles in 1996. When she visited Pakistan in 1996, Diana reportedly asked British television host, Jemima Khan, about how she adapted to life in the area.
The reports led to speculation that Princess Diana was thinking about moving to Pakistan so that she could be with Khan. Less than a year later, however, the two parted ways.
"They both knew it couldn't really happen, she couldn't go and live in Pakistan," Forbes shared. "Be the surgeon's wife and still be a mother to Harry and William and still keep her public commitments. It just tragically couldn't happen."
Khan and Diana officially parted ways in June of 1997. Diana quickly moved on and was dating a man named Dodi al-Fayed when she was tragically killed in a car accident in Paris that summer.
Following her shocking death, Khan released a statement about he thought that he and Princess Diana would have remained friends throughout the years. Khan had nothing but good things to say about Diana and was clearly heartbroken over the loss.
Queen Elizabeth urged Diana to divorce Charles
Diana shocked the royal family when she revealed in a 1992 interview that there were "three of us" in her relationship with Charles. The bombshell interview was a clear reference to Camilla, though Princess Diana's former butler, Paul Burrell, says that Queen Elizabeth urged her to end her marriage weeks before the interview.
"It is a myth that the Princess wanted a divorce. She never wanted a divorce, but just a separation," Burrell stated. "Princess Diana showed me a letter one day which was sent by The Queen. It was a letter that Royal crest of Windsor Castle. It was very obvious to make out that was from the Queen. It was in the Queen's hand and her writing was shocking."
Burrell claims that Queen Elizabeth wrote about how she met with the Archbishop of Canterbury and the prime minister, both of whom thought she should get a divorce.
But Princess Diana apparently wanted to make things work with Charles. That changed, of course, after Diana received the letter, which proved to be the catalyst for their separation. After the divorce was finalized, Diana lost HRH title and was referred to as Diana, Princess of Wales.