Princess Diana Almost Never Wore This Special Gift from Prince Charles
Unless you live under a rock, you've heard the story of Prince Charles and Princess Diana. The star-crossed couple had a rocky marriage that they were forced into, and the prince spent his life loving another woman. The princess was adored by fans across the world, but all she wanted was the love of her husband. 
Princess Diana was a beautiful, kind, generous woman who thrived on helping others. It's a shame that she couldn't experience the joyful marriage that she deserved. She cherished the small kindnesses that Charles showed her, and one gift, in particular, was very dear to her. 
A warm and thoughtful gift in a cold marriage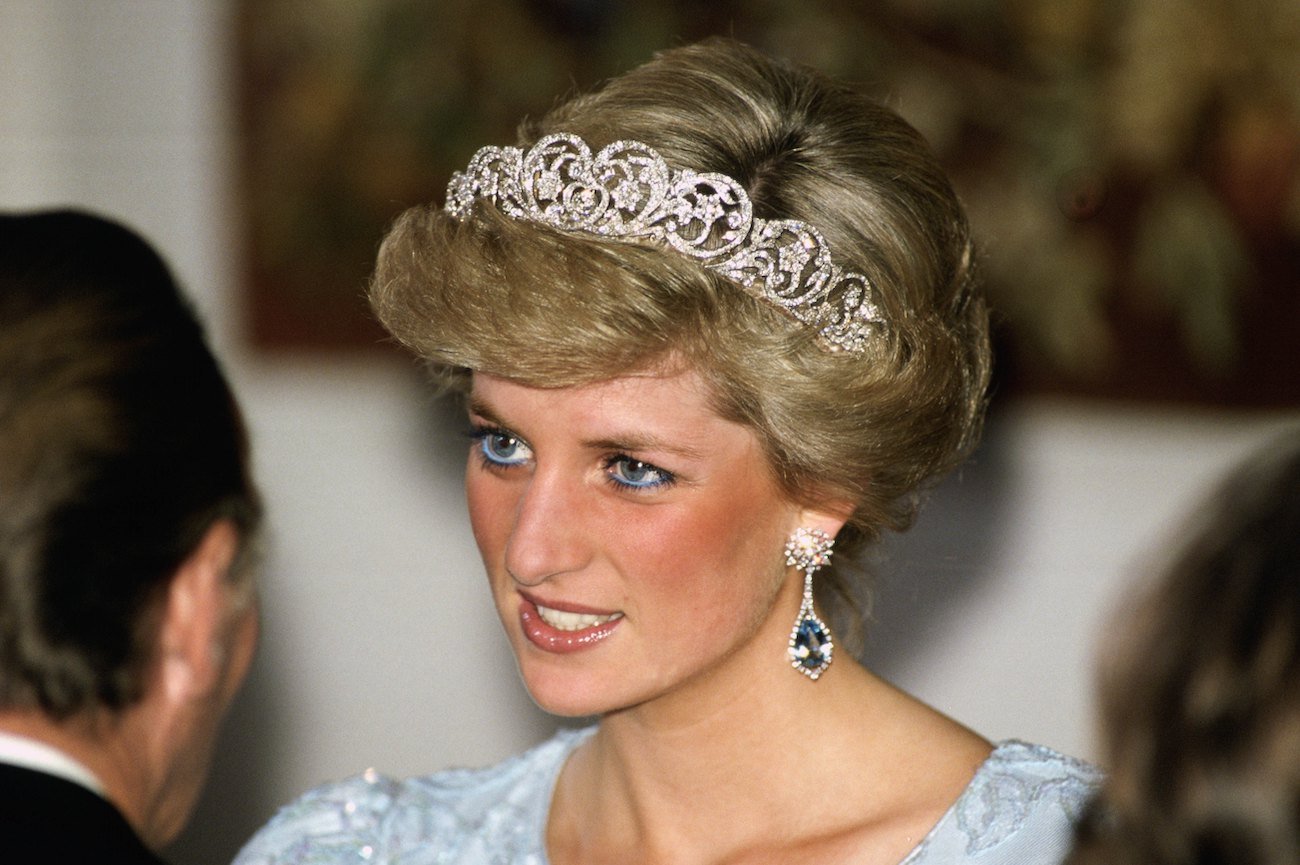 A royal marriage is challenging. When you're born into royalty, you rarely enjoy the freedom to make your own decisions. Princess Diana and Prince Charles certainly weren't lovebirds, but their marriage wasn't exactly arranged either. It was more a marriage of convenience. 
Prince Charles wasn't settling down quickly enough for his family. He had a love interest — Camila Parker Bowles, who is now Camila, Duchess of Cornwall — who wasn't an "appropriate" match for a prince. Prince Charles was introduced to Princess Diana, and pressure from both families led to a speedy courtship and marriage. While Princess Diana appeared to be rather fond of Prince Charles, it was clear that he had feelings for Bowles. 
Princess Diana and Prince Charles didn't have a marriage full of sparks and chemistry. However, there were moments of kindness and caring. Prince Charles often gave Princess Diana gifts, but one of these gifts held a particularly special place in her heart. 
Princess Diana treasured the gold charm bracelet that Prince Charles added to with each anniversary. One year he gave her a charm featuring ballet shoes because she loved the ballet. He commemorated other special memories with charms, such as the letters "H" and "W" to represent their sons. He added a golden apple to the bracelet because New York City was one of her favorite places. The bracelet also included a charm of St. Paul's Cathedral, where the couple was married. 
Diana loved meaningful tokens of appreciation
The charm bracelet was an incredibly thoughtful gift. Prince Charles made an effort to find unique charms to continue adding to it each year. He made sure the pieces represented special moments, places, and interests. Princess Diana cherished it because it added a bit of warmth and caring to an otherwise cold relationship. 
According to Marie Claire, Princess Diana rarely wore the bracelet because she was afraid of losing it. She was known to embrace the small tokens of affection and appreciation. These tokens and rare sentimental moments probably likely lent normalcy to the strained marriage. They gave her a little taste of the kind of marriage she wished she could have had. 
Princess Diana showed similar moments of kindness toward her husband. At a polo match, the princess was seen sporting two watches–her own and her husband's. She wore his watch to show her love and also to give the prince good luck. 
Recently, a sweet photograph of the two made its way from the archives to the internet. Circa 1985, the photo shows the couple embracing in a sweet kiss on the sidelines of a polo match. At that time, the two had been reportedly having relationship troubles. So it's surprising to see a moment of such tenderness during a tumultuous marriage. 
Did Diana maintain hope that her marriage would work out? 
It's no secret Princess Diana spent most of her marriage feeling very sad. She was married to a man who clearly loved another woman, and there didn't seem to be anything she could do about it. Despite giving him two beautiful, healthy sons and trying to be a good wife, nothing helped. 
It's possible that these small kindnesses — a loving kiss here and there, a thoughtful gift — made Prince Diana hopeful that things would turn around. For a while, anyway. Eventually, though, Diana seemed to give up hope. The main problem in the marriage was the presence of another woman. In an interview with BBC, the princess states that there were "three of us in this marriage."
According to Newsner, Prince Charles realized how much he loved Princess Diana after her death. Although he ended up marrying the woman he chased after his whole life, Princess Diana will always hold a special place in his heart.