Princess Diana and Prince Charles Hinted at Divorce in These 6 Photos
Today, we know Prince Charles and Princess Diana were in an unhappy marriage. They may have had one of the most popular royal weddings but their relationship was rocky from the start.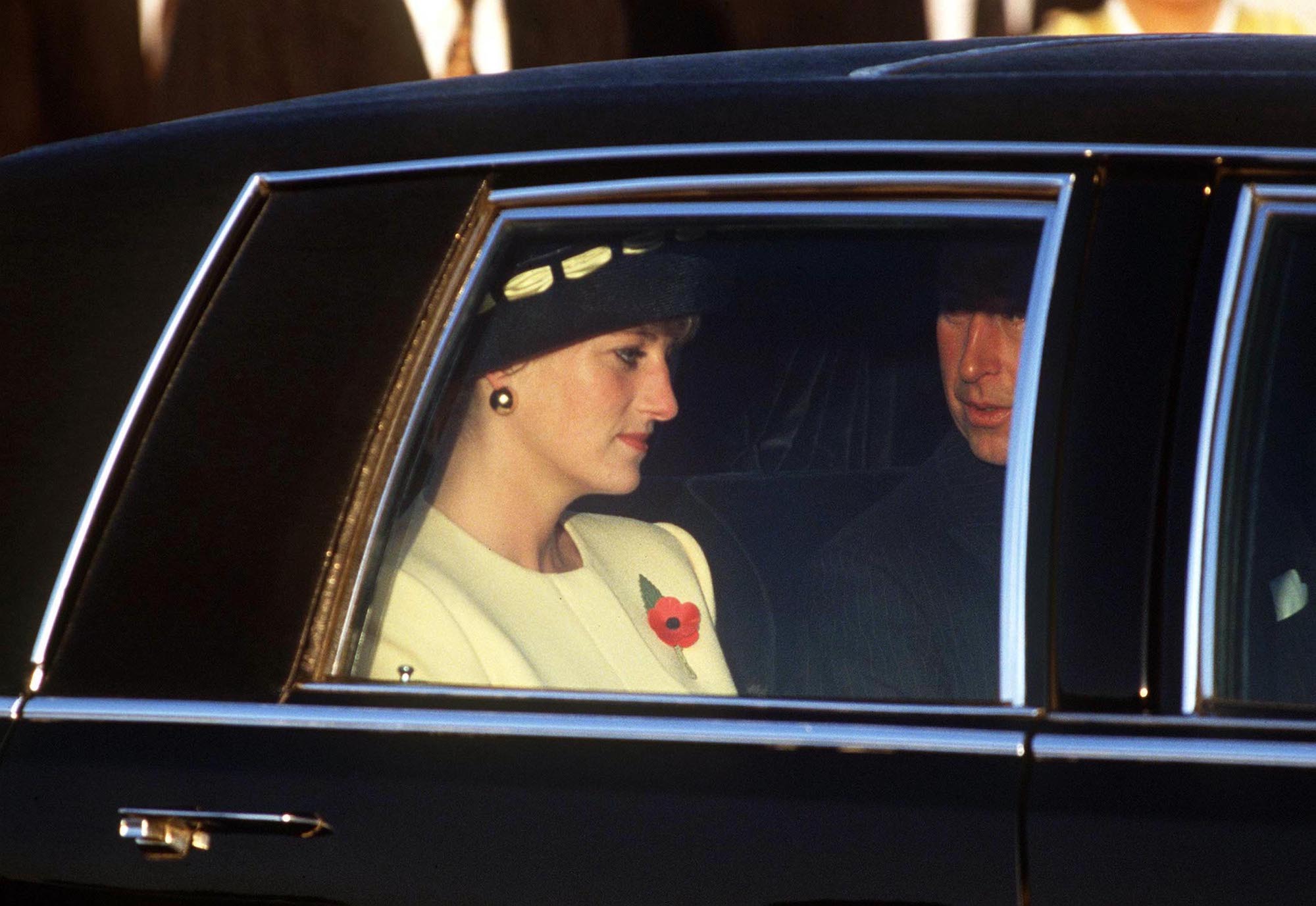 Nearing the total breakdown of their marriage, they stopped pretending to be a happy couple. Keep reading to check out photos that suggested they were headed for divorce. 
They went to Canada in 1991 and didn't look happy at all
A decade after their royal wedding, Charles and Diana embarked on a trip to Canada. Part of a royal tour, they visited various cities throughout the North American country.
By that time, Diana'd already been well aware of Charles' affair with Camilla, Duchess of Cornwall. Just a few years earlier in 1989, Diana confronted Camilla about it, telling her not to "treat me like an idiot."
In October 1991, Charles and Diana arrived in Canada. The tension between them is obvious is photographs.
The guests of honor at a welcome ceremony in Toronto, Canada, to kick off the start of their tour, they both looked miserable. Sitting next to each other appears to be the last thing either of them want to do.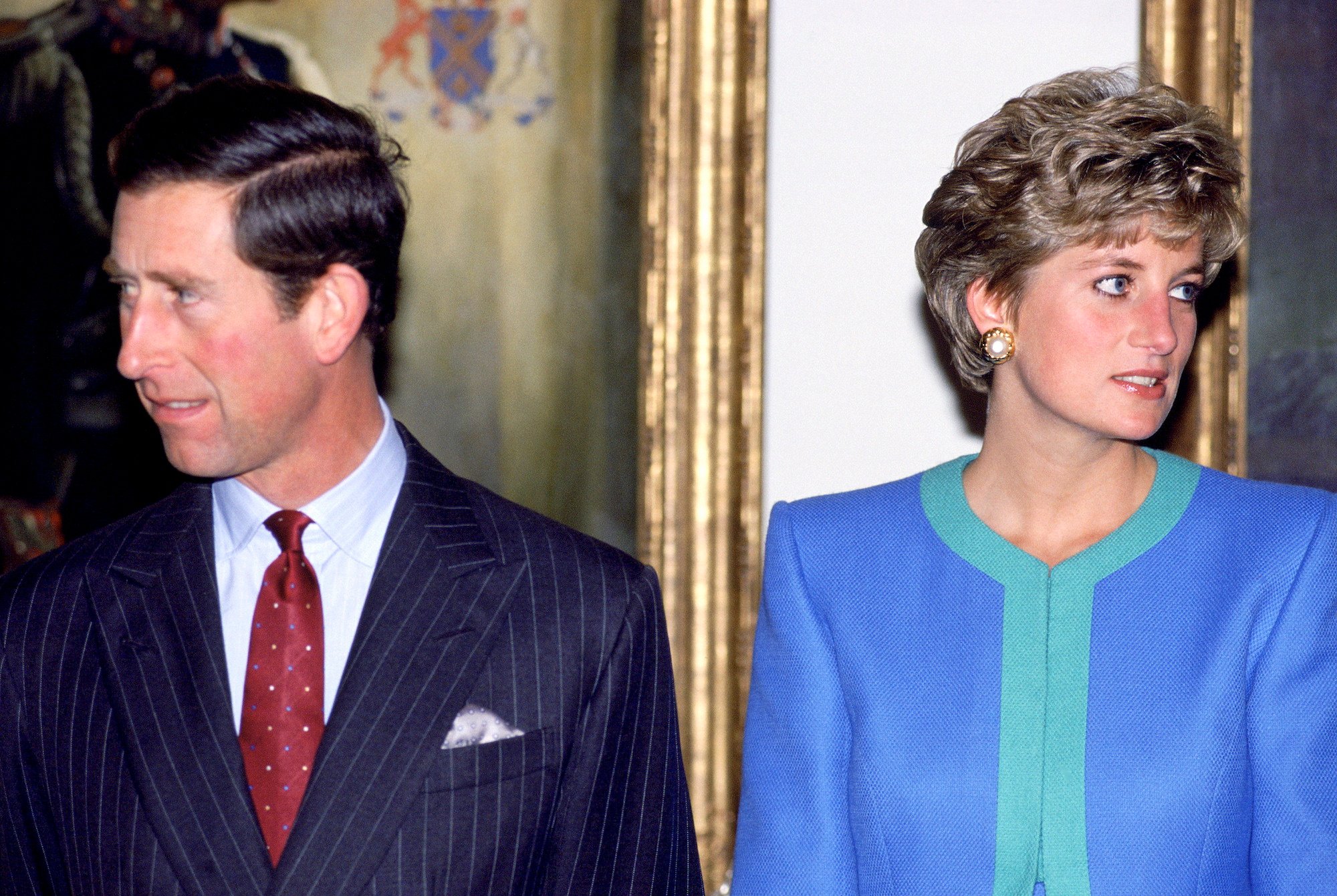 On the same tour, Diana and Charles visited Ottawa, Canada. And the same thing happened again. Appearing in photos together, they look as if they want nothing to do with each other. They avoid eye contact and don't engage in conversation.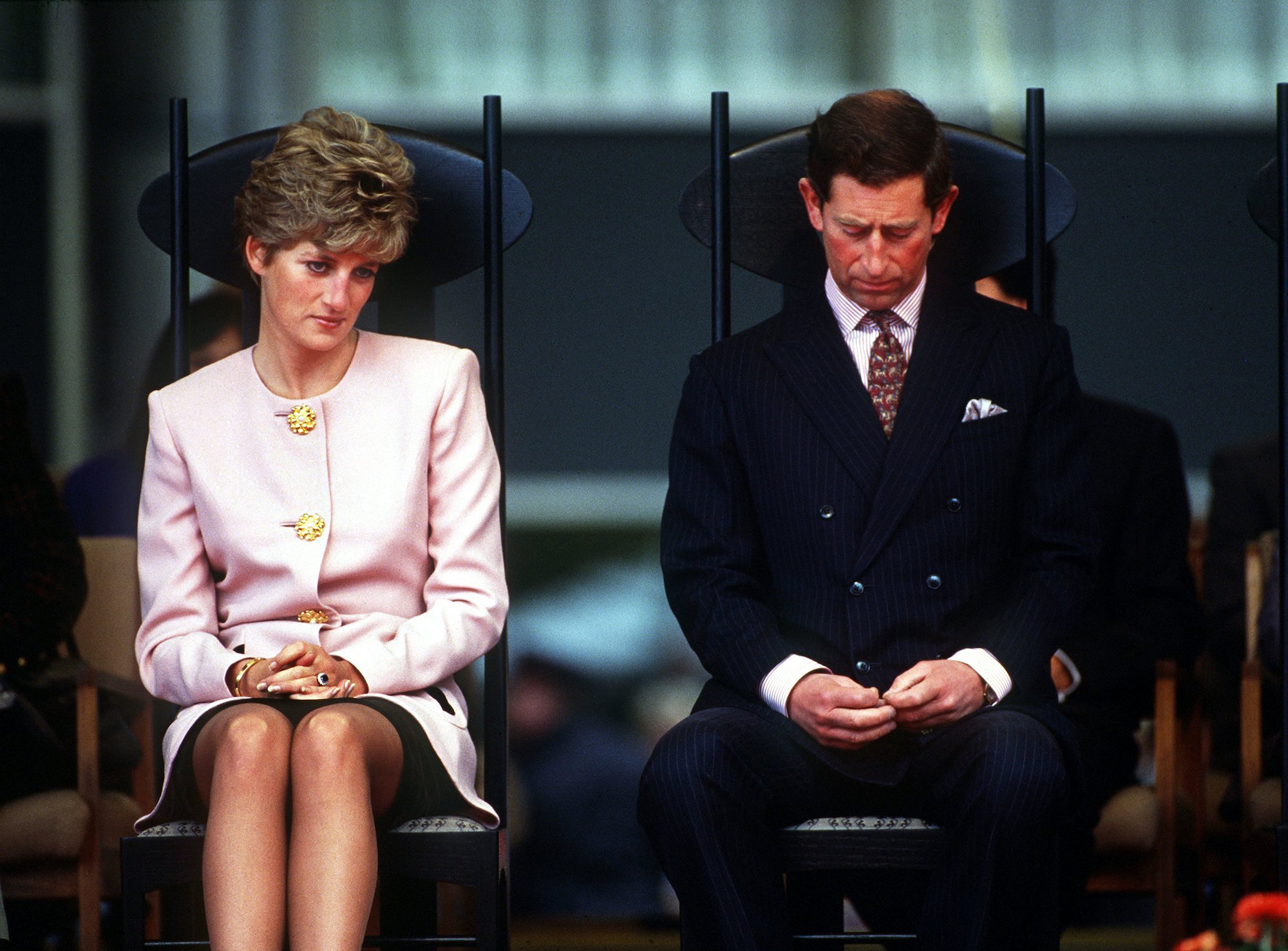 RELATED: Prince Charles and Princess Diana's Body Language Proves They Weren't Right for Each Other
Prince Charles and Princess Diana looked miserable on their final royal tour
Shortly before they announced their separation, Charles and Diana went on one last royal tour. Traveling to South Korea they looked as if they couldn't stand to be in the same room with each other. 
For instance, at a banquet where Diana wore a tiara and Charles a tuxedo, they sat as far away from each other as possible.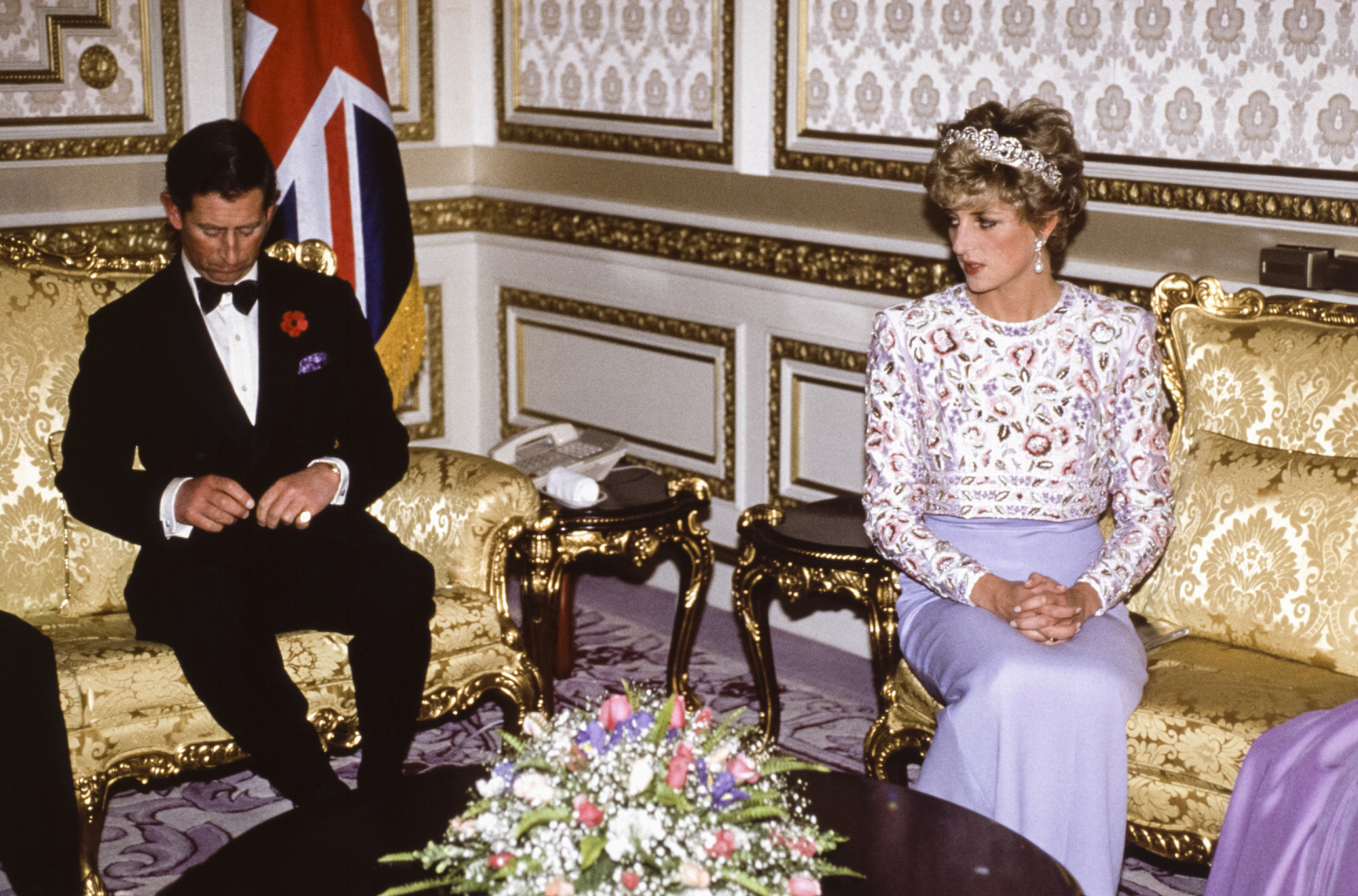 The same evening photographers famously captured pictures of them standing next to each other looking miserable. Again, they didn't make eye contact. Definitely not the picture of the two people in love.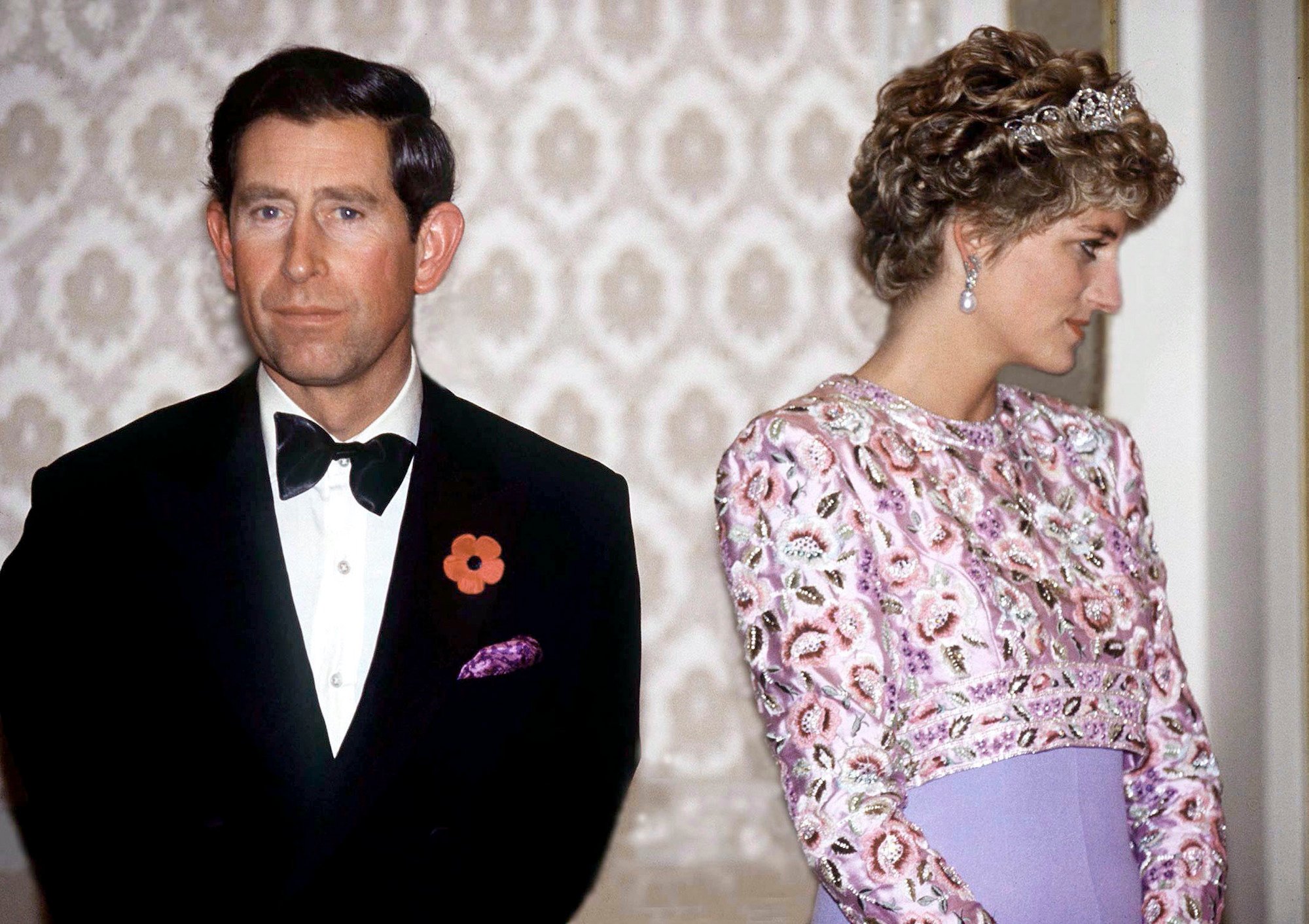 RELATED: Princess Diana and Prince Charles: Their Relationship in Photos
And somehow it got even worse. Visiting a temple in South Korea, they didn't walk down the same set of stairs together.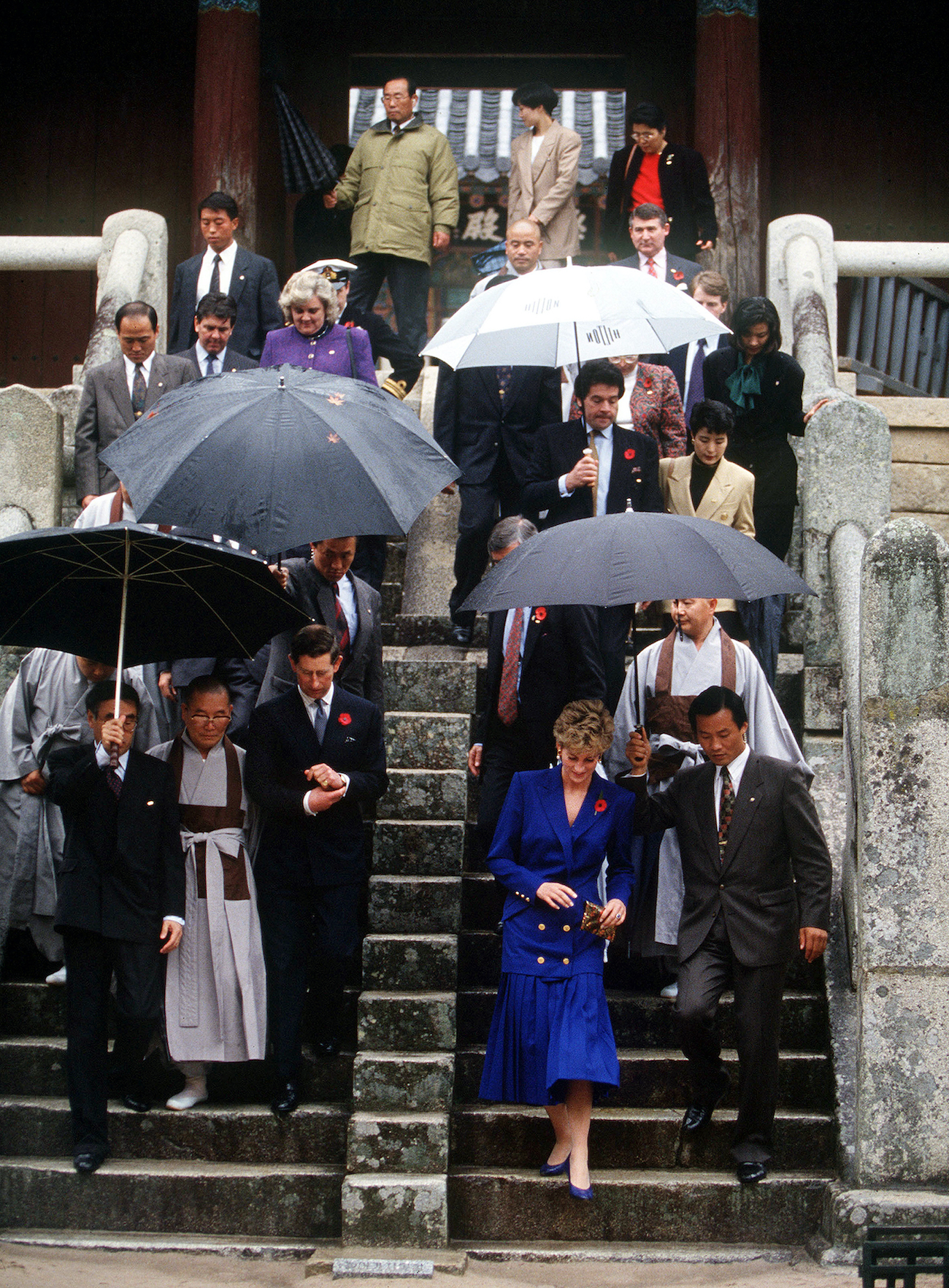 RELATED: Princess Diana Spent Royal Engagements 'Laughing and Smiling More' to Reportedly Annoy Prince Charles
Instead, they exited the temple with a little wall between them. It seems they'd do anything to stay away from each other.
Not long after their royal tour of South Korea, Charles and Diana would announce their separation.
Princess Diana and Prince Charles divorced in 1996
Diana and Charles continued raising their sons, Princes William and Harry while being separated. They'd also attend some royal engagements together. It wasn't until August 1996, they made their split official with a divorce. Per the terms of their divorce, Diana lost her title of "Her Royal Highness" but remained the Princess of Wales. 
Barely a year after her divorce from Charles, Diana died in a car crash. Charles later married Camilla in a small ceremony in April 2005.
RELATED: Princess Diana and Prince Charles in Forgotten Photos From Their Marriage