Princess Diana and Prince Charles: Their Relationship in Photos
Even though they had a fairytale wedding, Charles, Prince of Wales and the late Diana, Princess of Wales had a rocky relationship during their 15-year marriage. They had plenty of ups but mostly downs which resulted in the two separating before deciding to officially call it quits in 1996. 
We know the two didn't get married because they loved each other but because the woman Charles wanted to be with, the now-Camilla, Duchess of Cornwall, hadn't been considered a suitable partner for the future leader of the British royal family.
Instead of being with her Charles married Diana, then known as Lady Diana Spencer, a young woman from an aristocratic family with a good reputation. Clearly, not marrying for love didn't work out well. Ahead, check out photos of Charles and Diana throughout their relationship and learn more about the struggles they had within their marriage.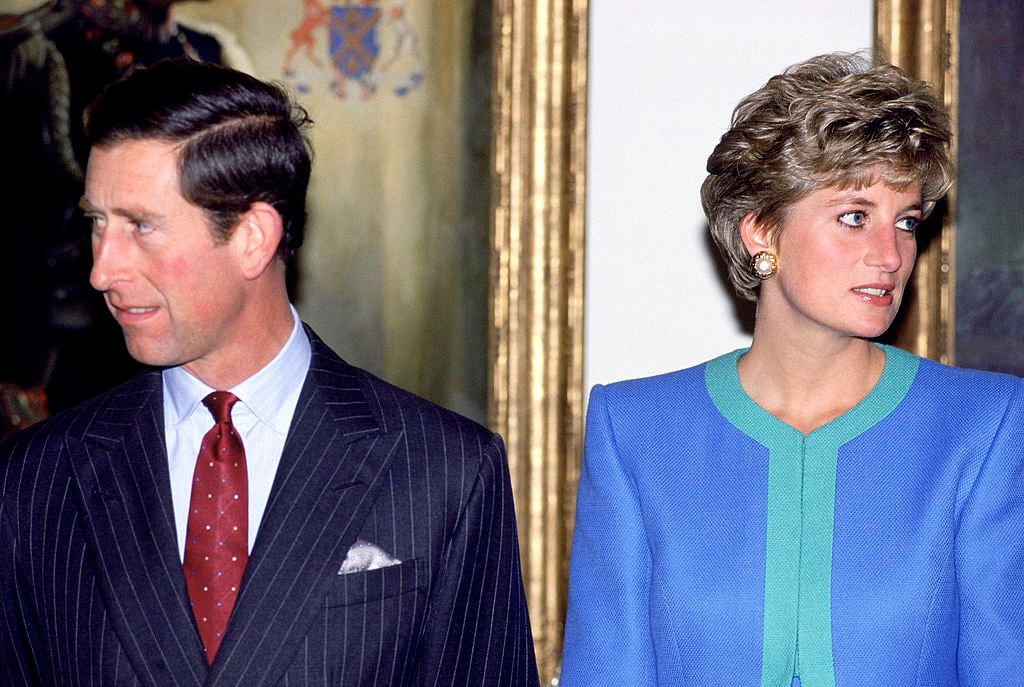 There were signs of trouble early on 
Even before they became husband and wife there were indications Charles and Diana were headed for a tumultuous relationship. In a TV interview after announcing their engagement, a 32-year-old Charles made his memorable "whatever in love means" comment when asked if he and a then-19-year-old Diana were in love.
Years later Diana revealed in tapes secretly recorded for royal biographer Andrew Morton's book, Diana: Her True Story – in Her Own Words, her bulimia began shortly after she and Charles became engaged. She said a comment from her future husband "triggered off something" in her. That, in addition to what she called "the Camilla thing," led to Diana using bulimia as an "escape mechanism."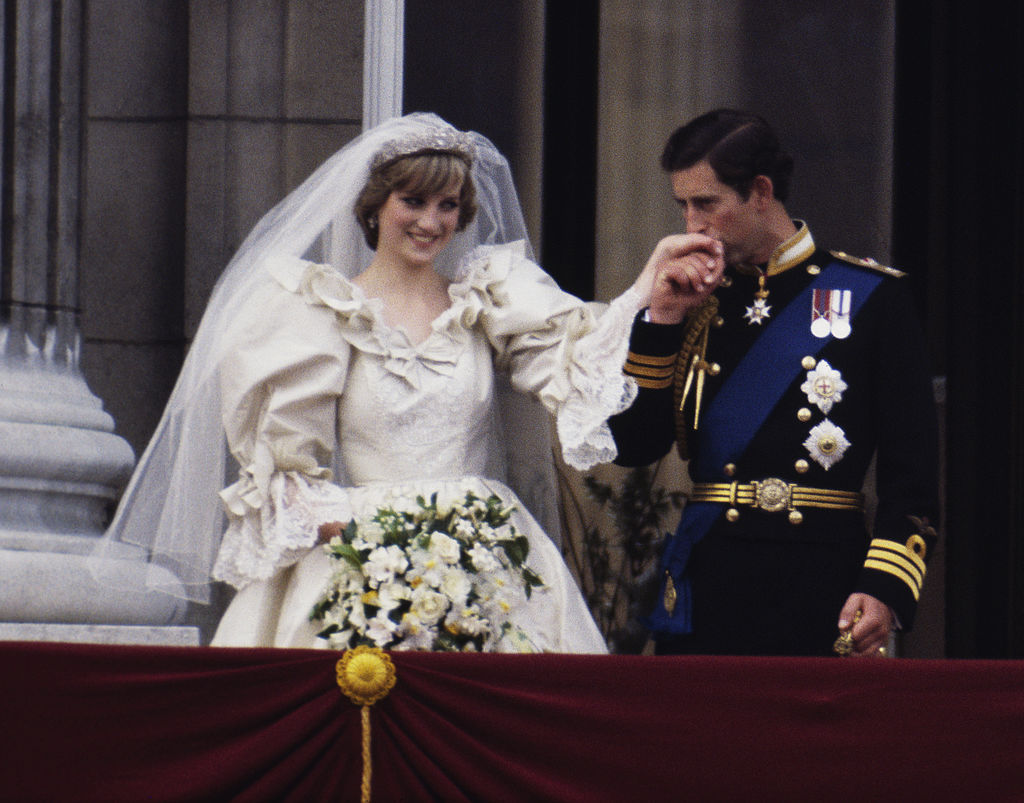 The drama in their relationship over Camilla continued on their honeymoon. Diana got upset when she learned Charles had been wearing cufflinks with intertwined C's on them, which he described a gift from Camilla, whom he referred to as his "friend."
On top of the affair and Diana's bulimia, she'd been receiving a massive amount of attention from the media, which supposedly led to "a lot of jealousy" between her and Charles.
Diana reportedly knew marriage was over when she gave birth to Prince Harry
When Diana and Charles became parents in June 1982 with the birth of their first child, Prince William, Duke of Cambridge, they'd been married for less than a year. A little more than two years later when Prince Harry, Duke of Sussex joined the family, Diana reportedly knew she and Charles were done.  
Paul Burrell, Diana's former butler, recounted in a documentary what the late royal had once told him about the breakdown of her marriage.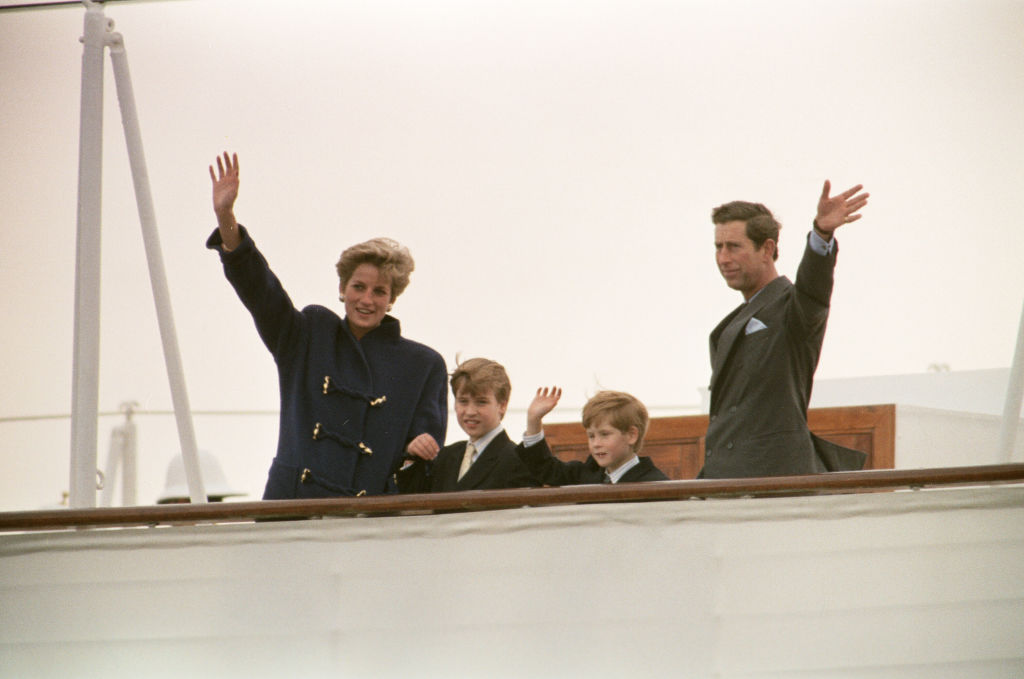 "Diana confided in me that on the night Harry was born, she cried herself to sleep," Burrell said. "She says, 'I knew my marriage was over,' and the Prince told the Princess that his duty was now done, he had provided the country with an heir and a spare and he could now resume his relationship with Ms. Parker Bowles."
Diana later said Charles had always wanted a daughter and that he'd been disappointed when she gave birth to a boy, especially one with red hair. 
By the end of their marriage, Charles and Diana spoke publicly about their failed relationship
By the time they separated in 1992, things between Diana and Charles had been a disaster. They kept up appearances by showing up to events together but it became clear in photos and videos that they didn't like each other. Diana had gone to Queen Elizabeth for help but didn't any guidance.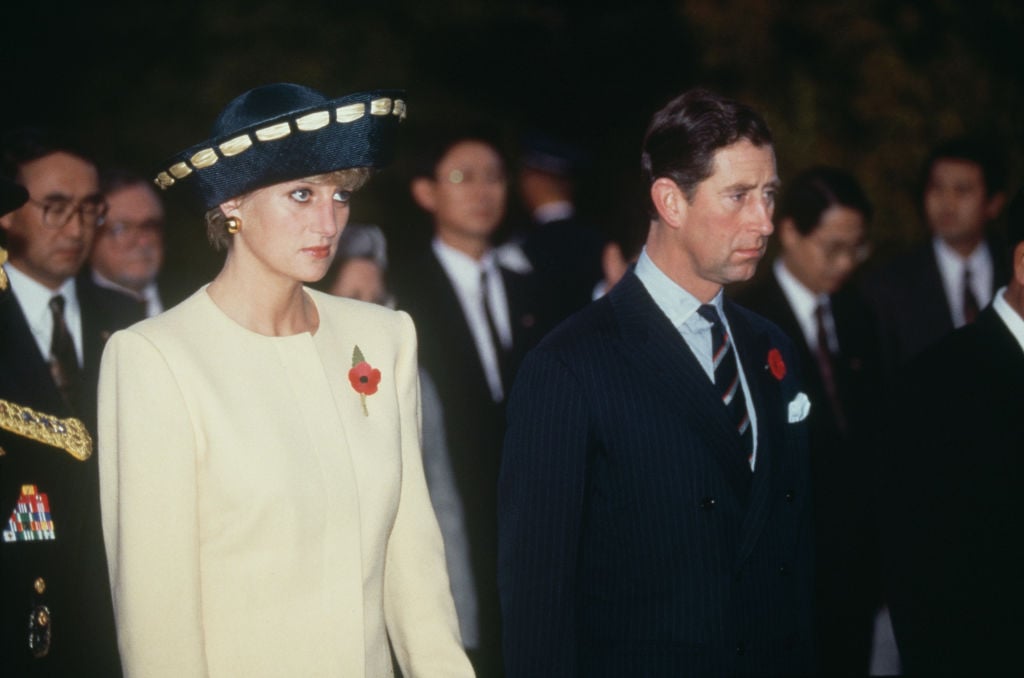 The years following their separation saw both Diana and Charles get candid about their relationship. In June 1994, Charles admitted in a televised interview he'd been faithful to Diana "until it became irretrievably broken down, us both having tried." A year later in 1995, Diana gave her famous interview that reportedly resulted in the queen demanding the couple divorce. 
For more on Charles and Diana, check out a detailed timeline of their relationship.