Princess Diana and Sarah Ferguson: Their Relationship in Photos
Sarah Ferguson and Princess Diana had a unique friendship. They knew each other before they both joined the British royal family and counted on each other for support. While they had fun times their relationship went sour in the 1990s.
The relationship between Sarah, Duchess of York and the late Diana, Princess of Wales had been one not unlike others in the British royal family. The two were friends but being part of "The Firm" sometimes made their friendship complicated. 
They met as kids
Diana and Sarah's story didn't begin when they joined the royal family upon marrying Charles, Prince of Wales and Prince Andrew, Duke of York. The women had known each other for years because their mothers were classmates.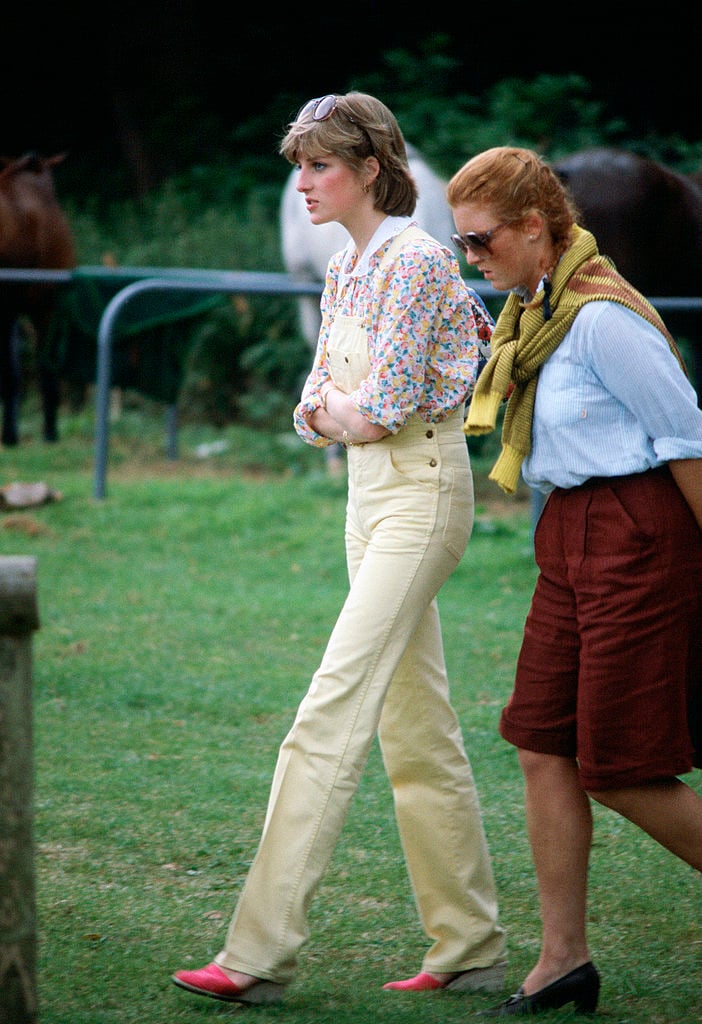 However, Sarah and Diana didn't become close until 1980 when they were 21 and 19-years-old respectively. After Diana and Charles were an item, she began playing matchmaker for Sarah and Andrew. 
Princess Diana and Sarah Ferguson always had fun together
Diana and Sarah had their ups and downs like any friendship might but they had a strong bond and never failed to have fun together. They were known to have a good time at any event that brought them together.
At Sarah's bachelorette party ahead of her royal wedding to Andrew, she and Diana got arrested after impersonating police officers outside Buckingham Palace. Then they played a prank on Andrew by closing the palace's gates when he returned from his bachelor party.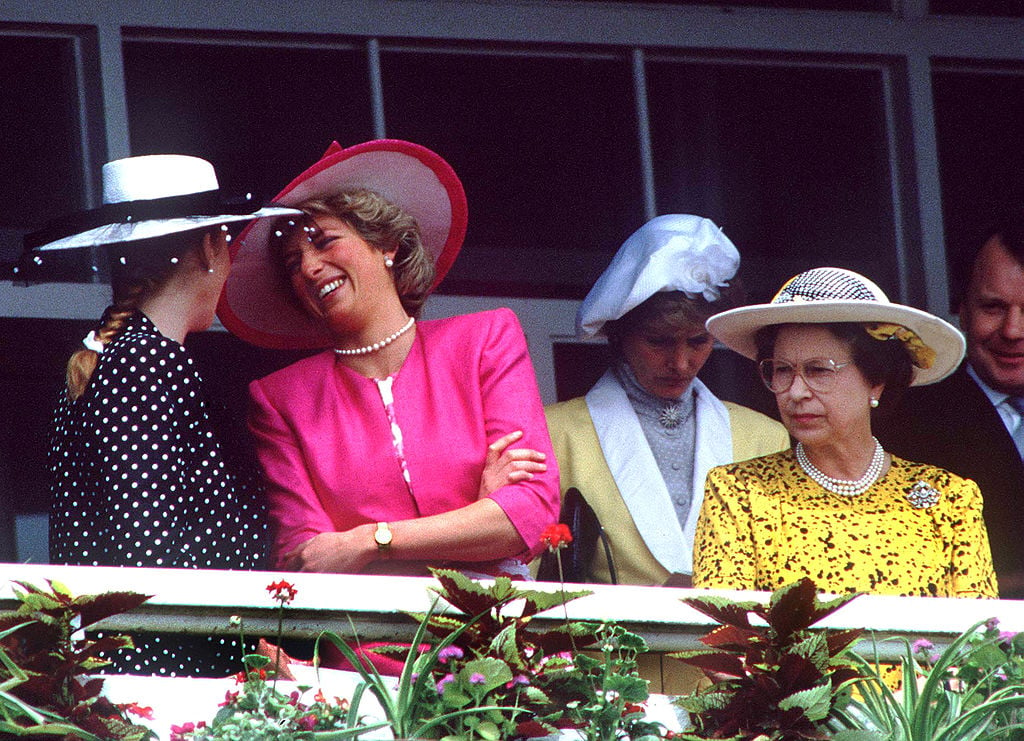 It's obvious from pictures of the two they had fun together. Photographers often took snapshots of Diana and Sarah in good spirits usually laughing or smiling. Above, see them sharing a funny moment at Derby Day in June 1987 next to Queen Elizabeth II.
In addition to attending royal events together and making their own fun, Sarah and Diana often went on vacation together with their husbands. Below, see them on the ski slopes of Switzerland with Charles.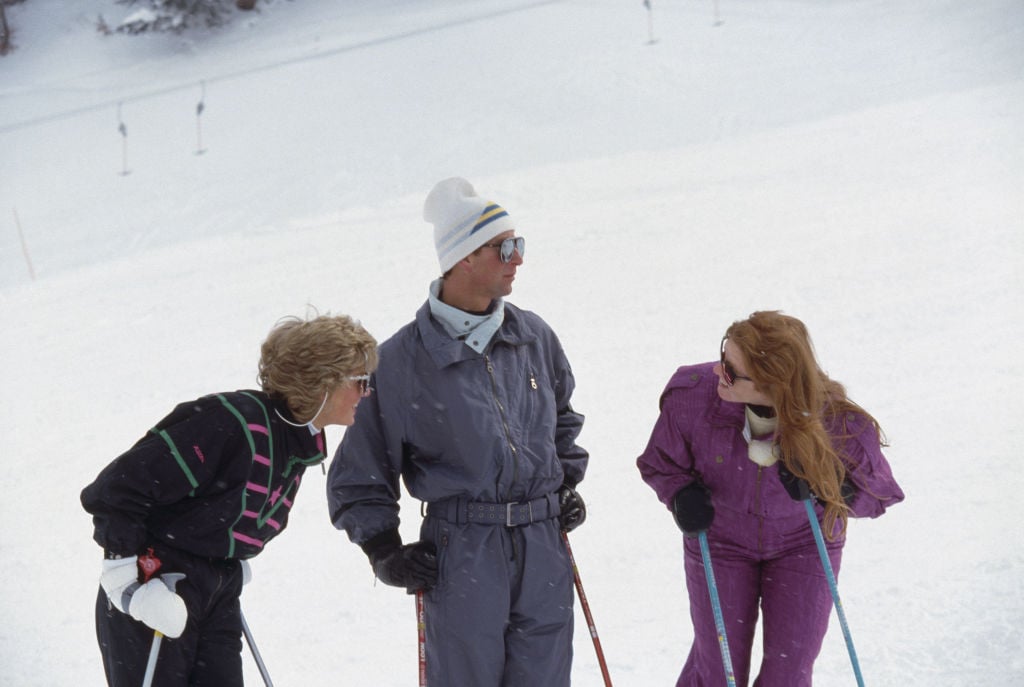 They'd talk on the phone 'trading secrets and jokes' 
In her 1996 autobiography, My Story: Sarah the Duchess of York, Sarah recalled how 1991 had been an important time for both her and Diana. They'd both leaned on each other for support during tough times in their marriages. 
"It was the year we first put words to the unspeakable idea that had been nudging us in the ribs for some time: that one or both of us might leave the royal family," Sarah wrote. "We burned the phone wires into the night, trading secrets and jokes that no-one else would understand."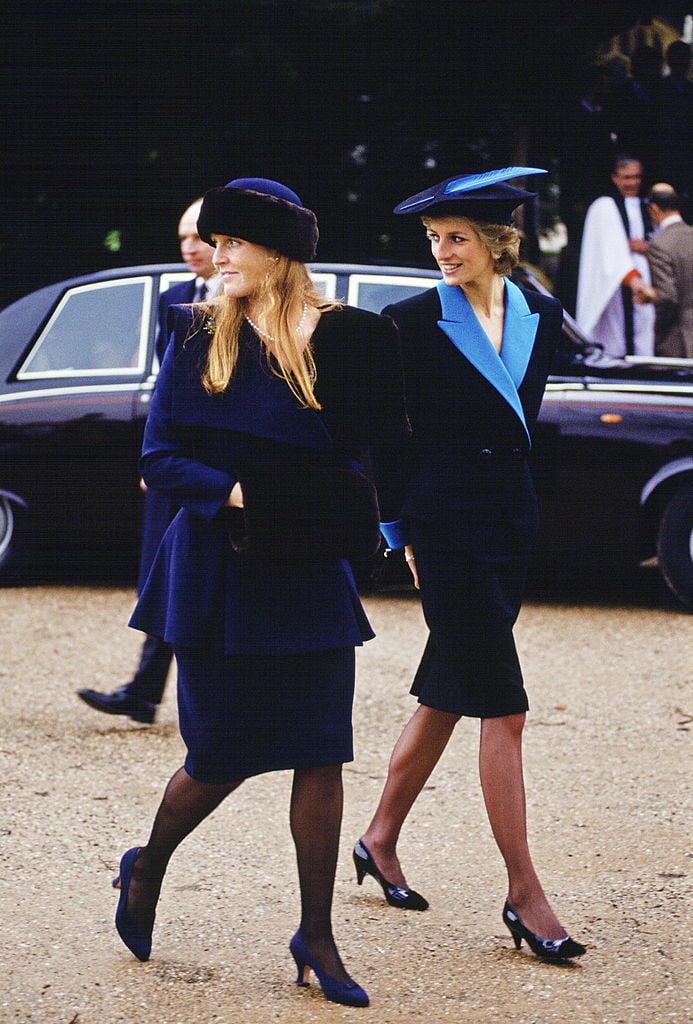 Sarah Ferguson and Princess Diana had a falling out in the 1990s
Sarah's book actually led to a falling out between her and Diana. Supposedly they stopped speaking because Sarah wrote she'd gotten plantar warts after wearing a pair of Diana's shoes. It's also been said their friendship went south when Diana got upset with Sarah for not signing a confidentiality agreement as part of her divorce settlement with Andrew like she did with Charles.
Their relationship must've been in such shambles that Diana didn't mind deflecting media attention away from herself by leaking news of Andrew and Sarah's separation. Royal biographer Andrew Morton once recalled a conversation he'd had with Diana about getting the press to focus their energy elsewhere calling her solution "pretty ruthless stuff."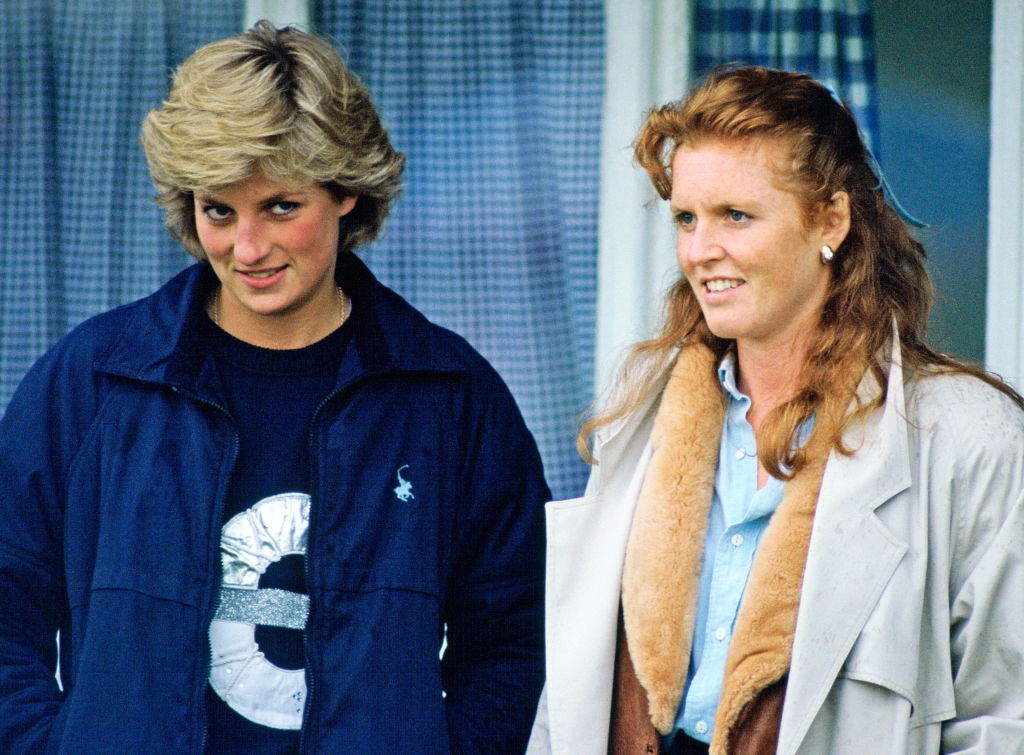 Diana died in 1997 not having spoken to her former sister-in-law in a year. Despite rumblings between mutual friends they make reconcile, Diana died before she and Sarah could repair their relationship.