Princess Diana's 5 Biggest Revelations From the Interview William and Harry Have Dubbed 'Deceitful'
Princess Diana made headlines back in 1995 when she sat down with BBC journalist Martin Bashir for a tell-all interview. In the wake of her split from Prince Charles, Diana shared numerous secrets and revealed intimate details about her marriage.
Now — more than a quarter-century later — that interview is back in the headlines. An investigation into how Bashir and the BBC managed to land the interview has revealed that the state-run broadcaster engaged in a massive amount of deception.
Here are Princess Diana's five biggest revelations from the interview her sons Prince William and Prince Harry have dubbed "deceitful."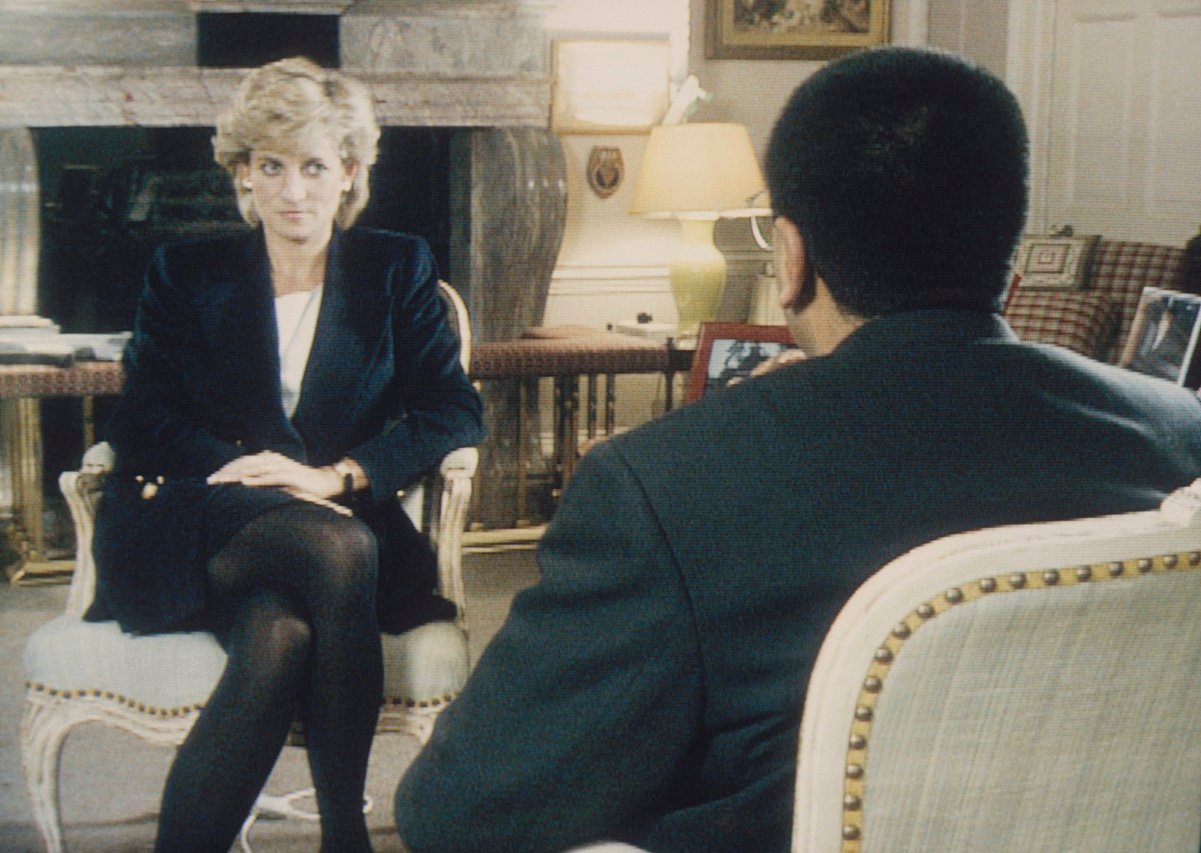 5. Princess Diana's marriage was 'crowded'
One of the most memorable quotes from Diana's interview on BBC's Panorama came when she was discussing Charles' affair with Camilla Parker-Bowles. While it had been gossiped about for years, this was the first time Diana confirmed that her husband had been unfaithful.
When Bashir asked the Princess of Wales if she thought Camilla was a factor in the breakdown of her marriage, Diana replied, "Well, there were three of us in this marriage, so it was a bit crowded."
4. She admitted that she was 'in love' with someone else
Diana also admitted to Bashir that at one point in her marriage she had been "in love" with someone else. The man's name was James Hewitt, a former household cavalry officer in the British Army.
"Were you unfaithful?" Bashir asked, to which Diana replied, "Yes, I adored him. Yes, I was in love with him." However, Diana said that things fell apart between them when he talked about her in a book. She told Bashir that she was "very let down" by Hewitt.
"He was a great friend of mine at a very difficult, yet another difficult time," Diana explained. "And he was always there to support me, and I was absolutely devastated when this book appeared because I trusted him."
3. Princess Diana suffered from postpartum depression and bulimia
The transition from being an unknown 19-year-old school teacher to the most photographed woman in the world took its toll on Diana. She didn't know what her role should be in the royal family, and the constant scrutiny had an effect on her mental health.
Diana revealed in the interview that she suffered from bulimia early on her marriage. And, after she gave birth to William, she suffered from postpartum depression.
RELATED: How Kate Middleton Subtly Paid Tribute to Princess Diana at Prince Philip's Funeral
"Maybe I was the first person ever to be in this family who ever had a depression or was ever openly tearful," Diana said. "And obviously that was daunting because if you've never seen it before how do you support it? It gave everybody a wonderful new label — Diana's unstable and Diana's mentally unbalanced."
2. She thought the media would 'go quietly' after her wedding
To this day, many blame the paparazzi for Diana's death. From the moment she and Charles announced their engagement until the day she died, they followed her everywhere she went.
But this isn't what Diana expected to happen. She says she couldn't understand why there was such an interest in her.
"The most daunting aspect was the media attention because my husband and I, we were told when we got engaged that the media would go quietly, and it didn't," Diana said. "And then we were married and they said it would go quietly and it didn't. And then it started to focus very much on me, and I seemed to be on the front of a newspaper every single day. Which is an isolating experience. And the higher the media put you, place you, is the bigger the drop. And I was very aware of that."
1. Princess Diana's life became 'very difficult' after her separation from Prince Charles
Charles and Diana separated in 1993. And when that happened, the princess said that "people's agendas changed overnight." She said the palace saw her as a liability and a problem.
"Everything changed after we separated and life became very difficult then for me," Diana said, adding that Charles' side of the family was trying to make the public change their attitude towards her.
"It was, you know, if we are going to divorce, my husband would hold more cards than I would. It was very much a poker game, chess game" Diana said. "…I'll fight to the end because I believe that I have a role to fulfill, and I've got two children to bring up."