Princess Diana's Bike Was Recently Purchased for $80,000 for a Shocking Reason
Princess Diana loved riding bikes and she even rode one the night before her wedding to Prince Charles. The princess' old bike was recently purchased for $80,000. However, the reason for the purchase will be shocking to royal fans.
Princess Diana was plucked out of her carefree life living in London with her friends when she married Prince Charles at age 20 in 1981. From the moment she agreed to his proposal, the former kindergarten helper's life would never be the same. Paparazzi hounded her, people obsessed over her style, and she struggled to find her place in the British royal family.
Unfortunately, the union that she shared with Prince Charles was not a love match. The royal couple had a massive age gap between them, and they had very little in common. Also, the prince was still very much in love with his former girlfriend, Camilla, Duchess of Cornwall.
With Princess Diana mostly living at Buckingham Palace and Prince Charles spending much of his time in the country at Highgrove House, the princess found ways to occupy her time.
From roller skating to bike rides, Princess Diana loved doing normal activities. Now, her old bike has been sold for a shocking reason.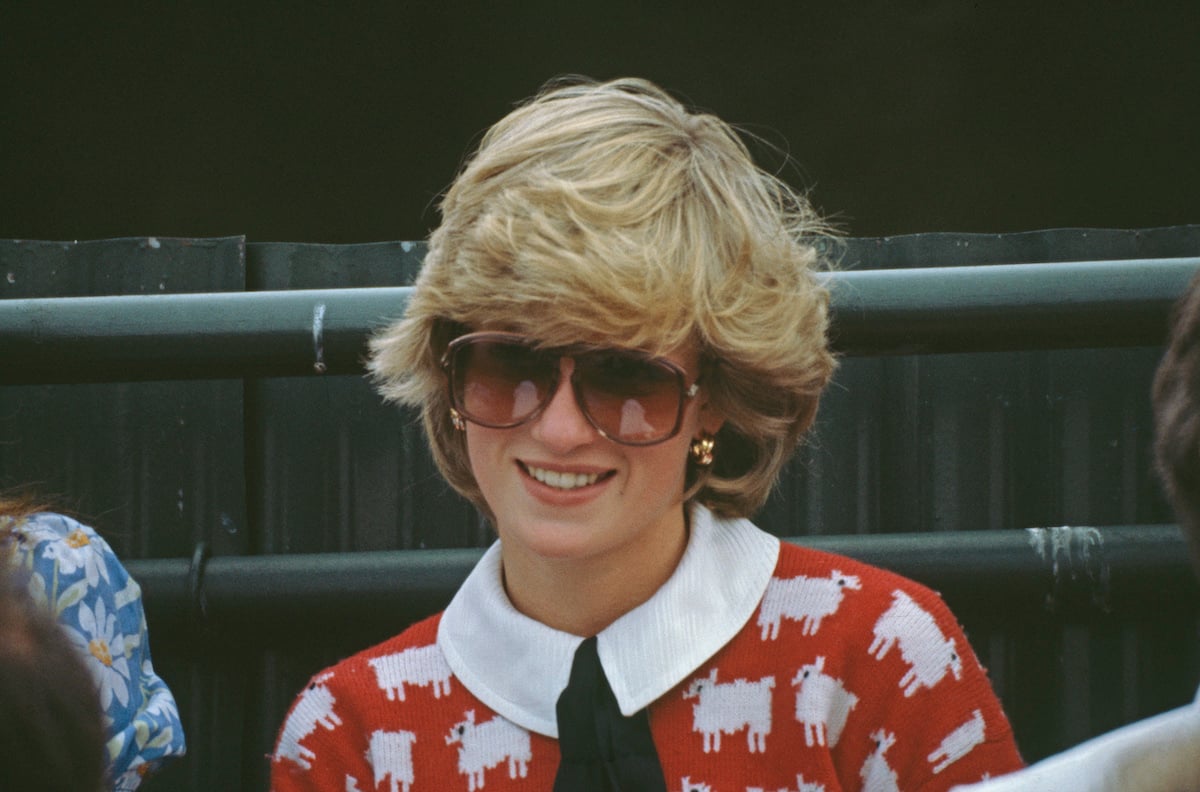 Princess Diana loved to ride her bike
The evening before her massive whirlwind wedding to Prince Charles, Princess Diana rode a bike around Clarence House to calm her nerves. Since the princess stayed with the Queen Mother at the estate before her wedding, she befriended her page, William Tallon.
"She seemed at such a loose end that Tallon invited her into his office for a chat with himself and an equerry," Tina Brown wrote in her book The Diana Chronicles via Vanity Fair. "He remembers he asked her, 'Well, so shall we all have a drink?' And the equerry 'poured me a stiff one, and an orange juice for Lady Diana and she was very happy.'"
The princess spotted Tallon's bike in his office and asked to have a spin. Tallon recalled her riding around on the bike and ringing the bell shouting,  'I'm going to marry the Prince of Wales tomorrow!' Ring, ring."
"I can hear that bicycle ringing now," Tallon said. "She was just a child, you know, just a little girl."
Princess Diana's old bike was just purchased for $80,000
Princess Diana's personal bicycle, which she owned before marrying into the British royal family, was just sold to a Maryland attorney for $80,000. Insider reports that Barry Glazer bought the bike from an East Sussex, England, auction last month. 
The princess owned the 1970s Ladies Raleigh Traveller before selling it in London shortly before marrying Prince Charles.
However, the reason why Glaser purchased the bike might be shocking to some.
Princess Diana's bike was purchased for a shocking reason
The attorney has put the pricy bike on display in his office in a museum-like manner. He has stated that the bike symbolizes "white supremacy" and "the racist system royalty is based on."
Calling it a "shame bike," Glazer says that he disapproves of the royals. He told The Sunday Times that Americans' "weakness for Anglophilia is incomprehensible." He says that he intends to create exhibits; showcasing the royal family's "basic racist roots."
This has been met with a backlash, of course. "Rather than showboating for clickbait, I would urge anyone truly interested in creating a more equitable society to volunteer their time and money to on-the-ground organizations," a historian told Daily Mail after learning of the reason for Glazer's purchase.