Princess Diana Once Broke a Bottle Over Prince Charles' Head — The Story Behind This Photo
The divorce of Princess Diana and Prince Charles was major news in the '90s. They separated in 1992 and the divorce was finalized in 1996. There was already one act of physical violence on record in 1986. However, this one was just an example of the royal family having some fun.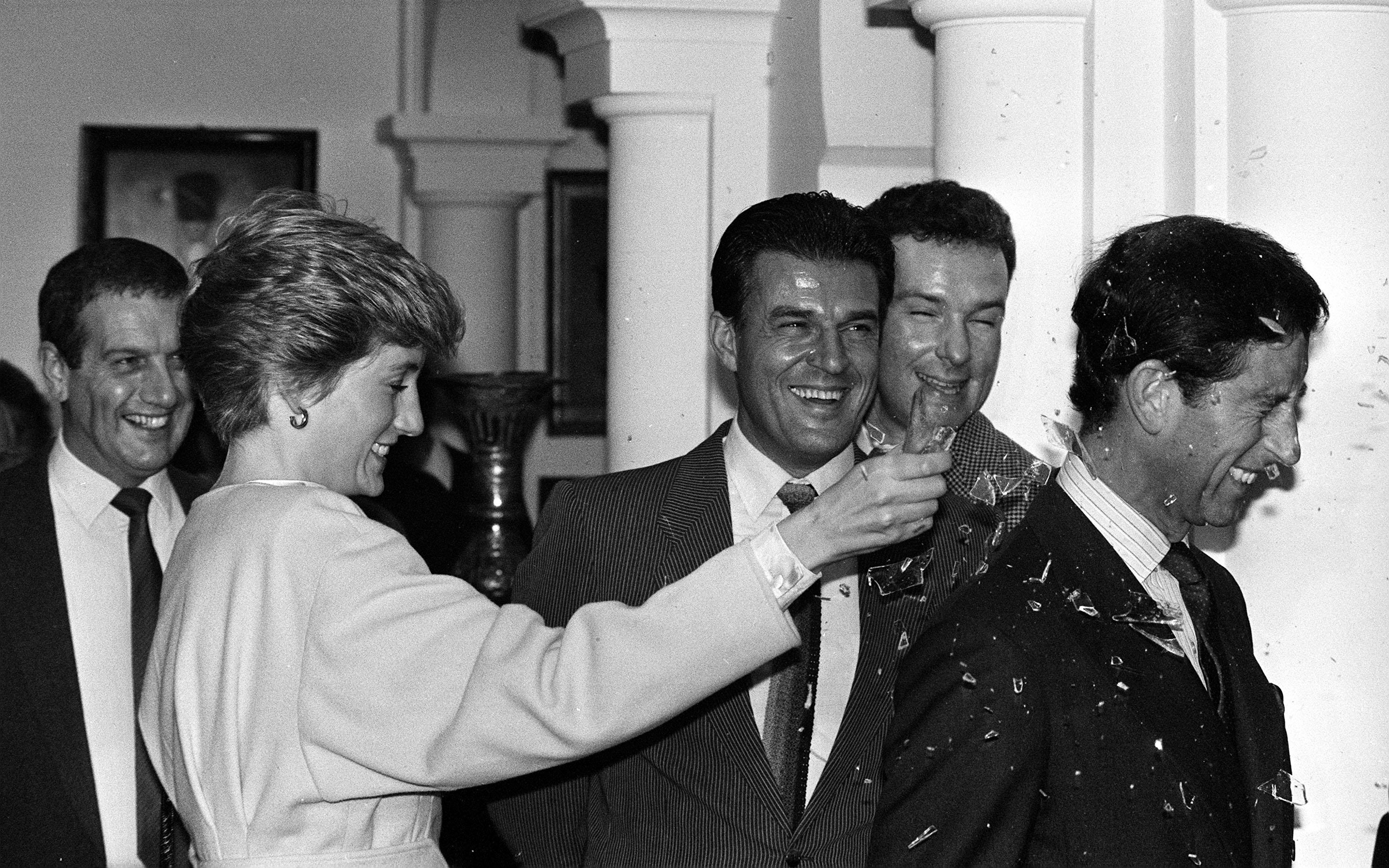 The royal family often hosts a U.K. premiere of the latest James Bond movie. They rarely become involved in an action scene themselves. However, Princess Diana and Prince Charles visited the set of The Living Daylights at Pinewood Studios in 1986. Although they were not in the film, they got to partake in a 007 stunt.
Prince Charles and Princess Diana in 1986
Lady Diana became Princess of Wales when she married Prince Charles in 1981. Five years later, they visited the set of The Living Daylights. This was the 15th James Bond film and the first to star Timothy Dalton as 007. 
The scene took place in Q (Desmond Llewellyn)'s laboratory where he creates gadgets for Bond to use in his adventures. Some of the gadgets on display in this entry included a boom box rocket launcher called the "ghetto blaster." Before they left Q and 007 to get back to business, the stunt team showed Prince Charles and Princess Diana how they film some of the film series' fight scenes. 
Princess Diana gets to bash Prince Charles' head in with a bottle
The Living Daylights stunt team was demonstrating to the royal visitors how they use sugar glass for stunts. Actor Jeroen Krabbé, who played Russian General Koskov in the film, had an idea.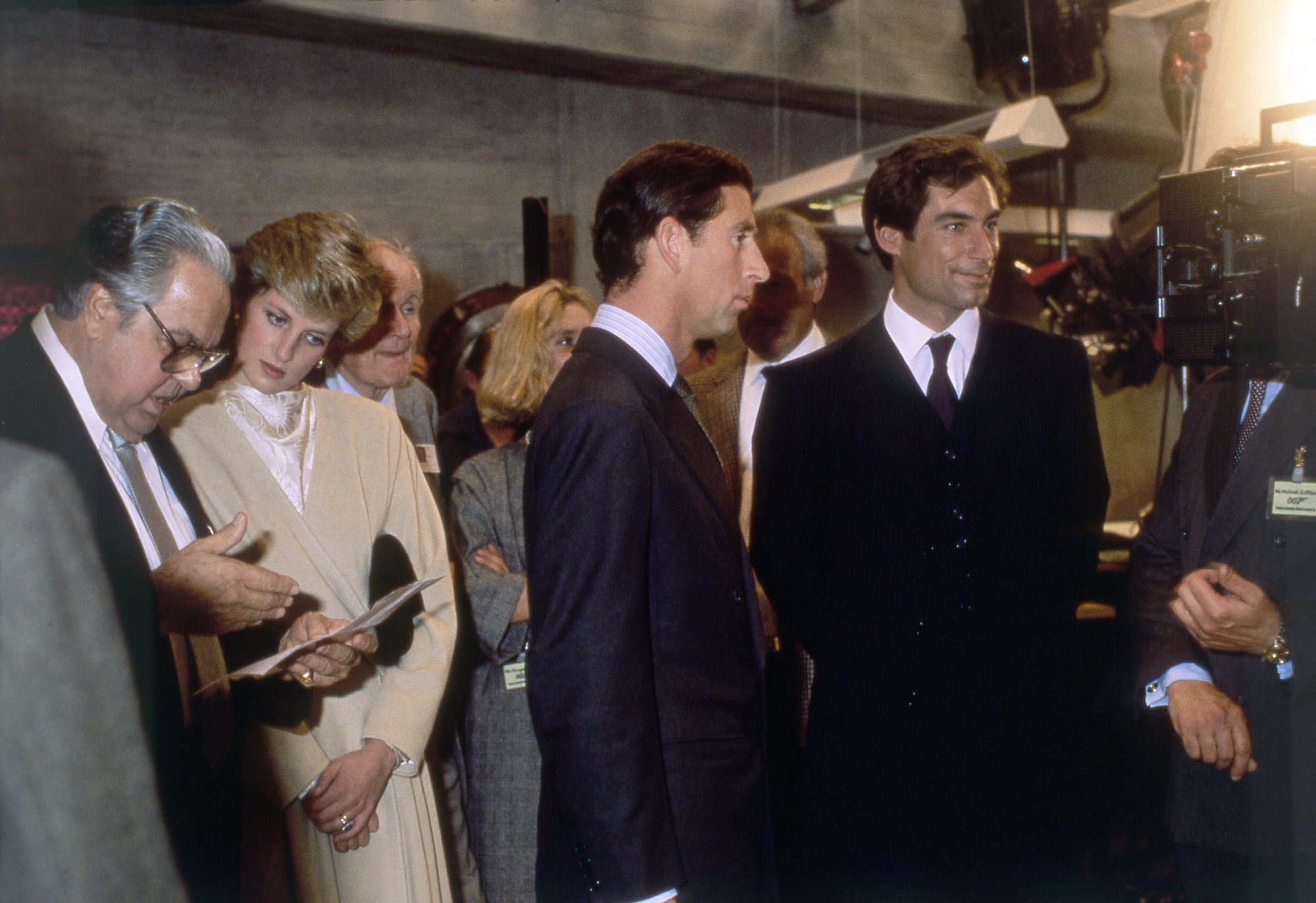 "We watched a show put on by the stunt guys where they smashed sugar glass bottles over their heads," Krabbé said in the book Some Kind of Hero: The Remarkable Story of the James Bond Films. "I was standing in between the royals and I said to Princess Diana, 'You should smash one over your husband's head."
The royals played along with James Bond 
Krabbé continued his story for the authors of the book. It turned out the Princess of Wales was a good sport.
"'Oh I'd love to,' she said. Thomas Wheatley and I were standing behind them and the photo was published the world over."
You can still find television broadcasts of the event on YouTube. You'll see the sugar glass breaks very easily with no injury to Prince Charles. He just had to shake the particles out of his hair.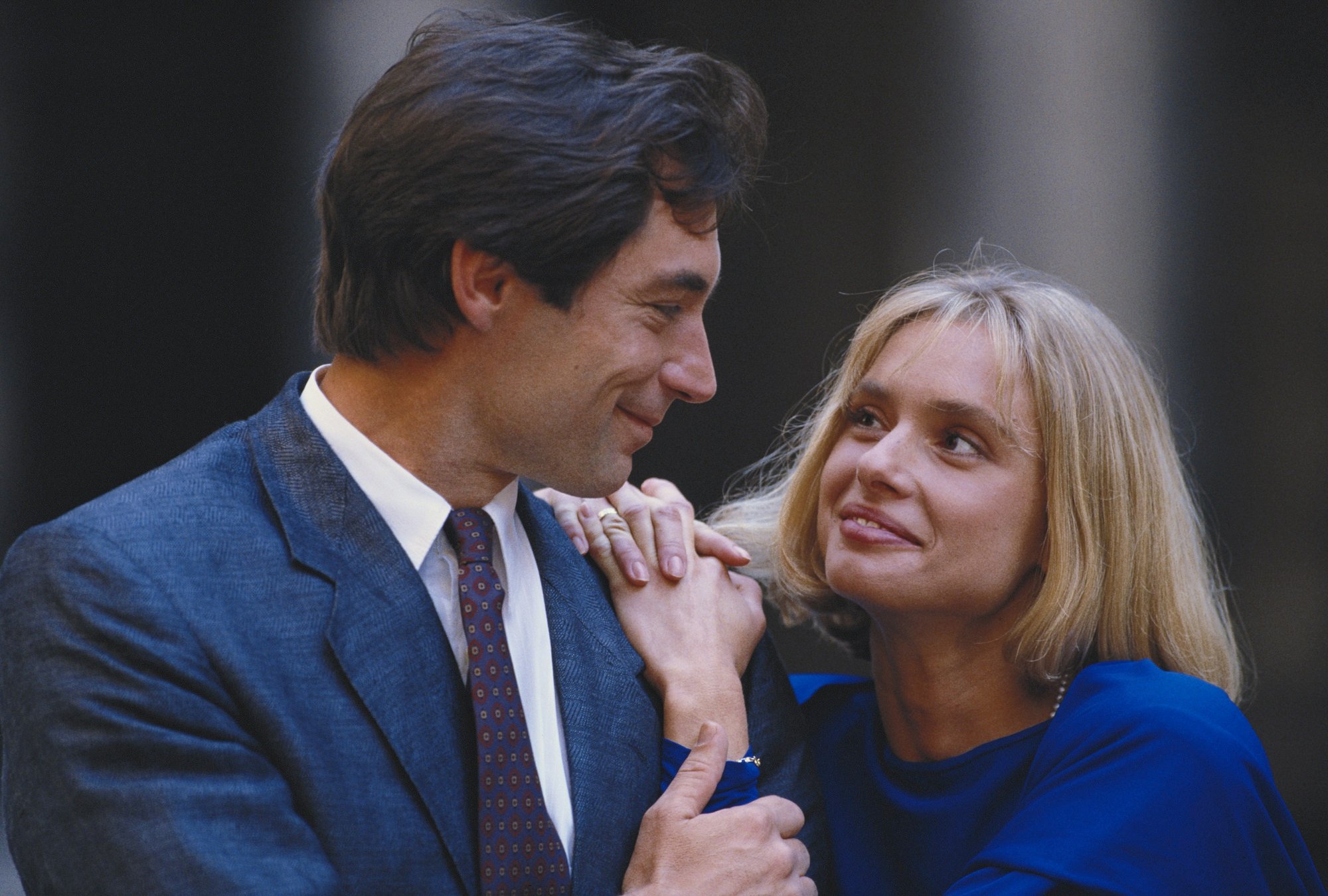 Wheatley still suspected Princess Diana was exercising a grudge at the moment. By 1986, Prince Charles began having an affair with his ex-girlfriend Camilla Parker Bowles. Diana would later have an affair before the separation. 
"Looking back on it she probably did it with considerable enthusiasm," Wheatley told the authors. 
Prince Charles and Princess Diana would attend the premiere of The Living Daylights in 1987, according to 007 Museum.
Sources: Some Kind of Hero: The Remarkable Story of the James Bond Films, 007 Museum, YouTube