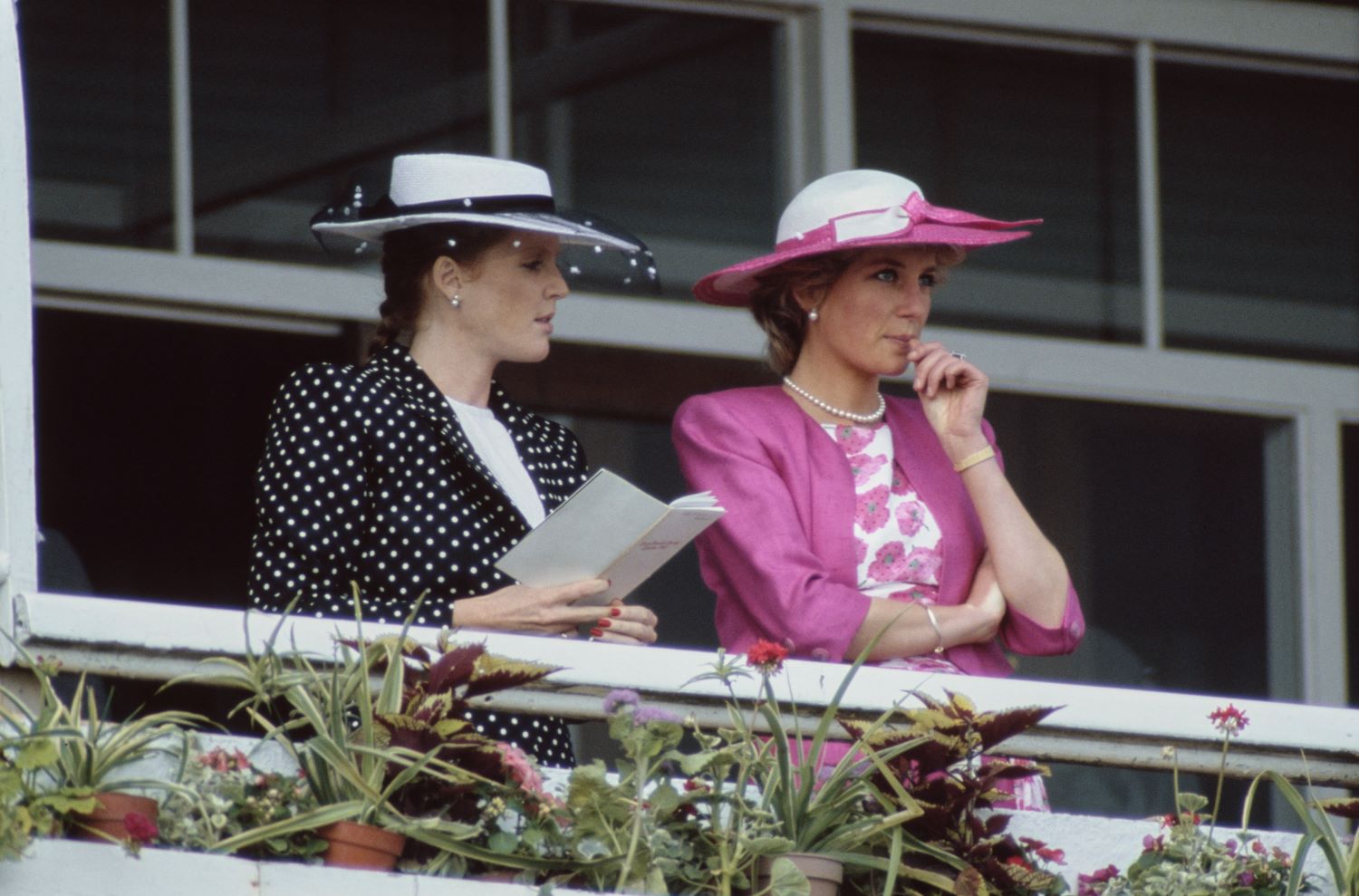 Princess Diana Comparisons Made Fergie Feel 'Self Hatred'
Fergie opens up about what it was like to be compared to the late Princess Diana.
Princess Diana and Fergie, aka Sarah Ferguson, weren't immune to the constant comparisons made among royal family members. While both left the royal family in different ways, there aren't many people who left the royal family but remain close enough to attend various events. But Fergie is one of those special few.
The former wife of Prince Andrew and mother to Princesses Beatrice and Eugenie, Ferguson is known to fans of the royal family as "Fergie." Iconic for her red hair and outspoken personality, Ferguson has written several books since her divorce from Prince Andrew and remains a vital part of pop culture, regularly talking about her time within the royal fold. Recently, Ferguson sat down to give an in-depth interview about her relationship with her former sister-in-law, Princess Diana, revealing why the constant comparisons made her feel "self-hatred."
What happened between Sarah Ferguson and Princess Diana?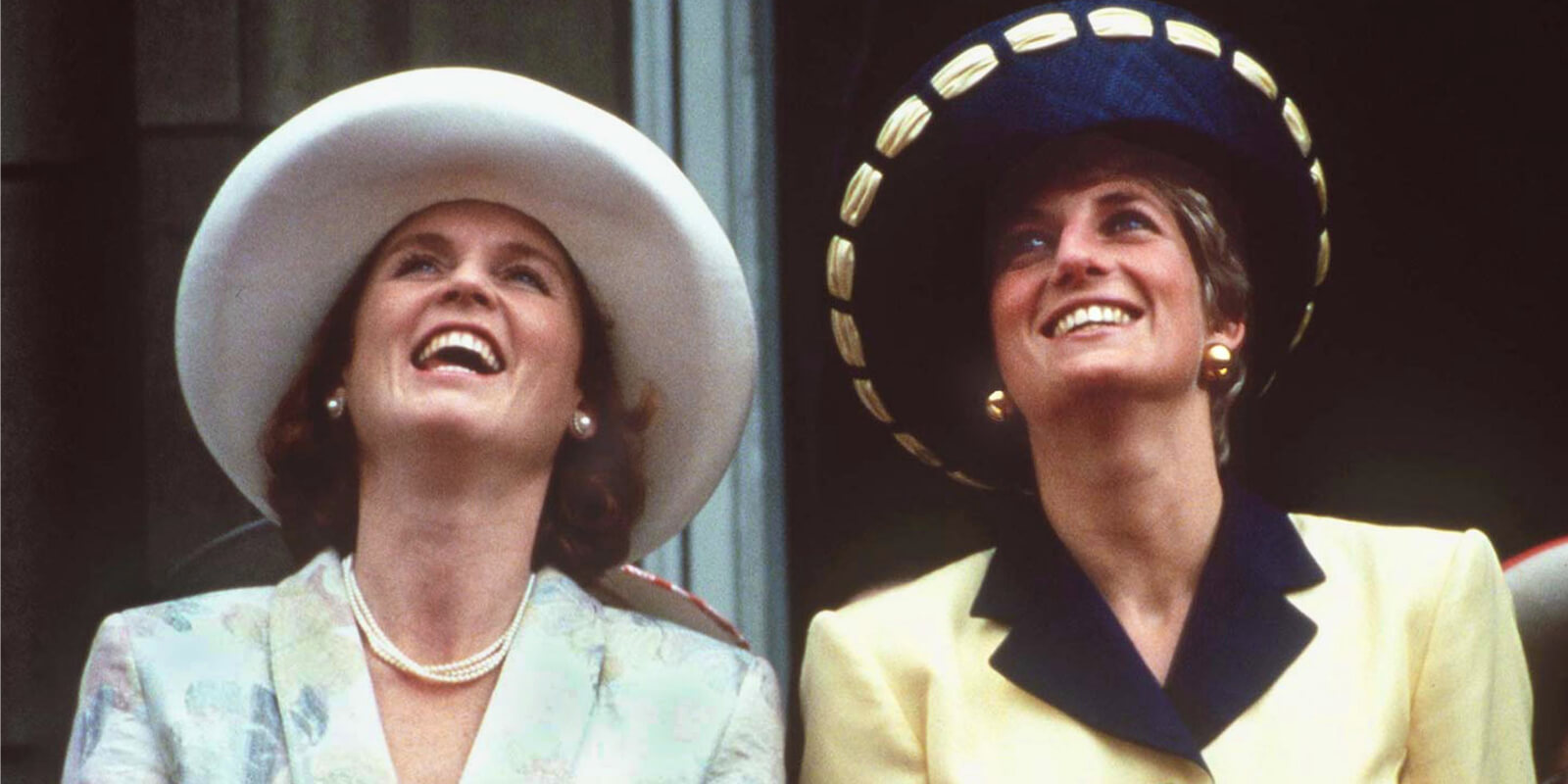 Diana and Fergie were good friends long before they were sisters-in-law. The two were related, with Ferguson acknowledging that Princess Diana was her fourth cousin. In a recent episode of her podcast, Tea Talks with the Duchess and Sarah, Ferguson discussed her relationship with the legendary Princess Diana. "You know, it's just extraordinary that we were brought together," Ferguson said, mentioning that Princess Diana was the one who introduced her to Prince Andrew.
Unfortunately, while the two were close in real life, they were often compared to each other by the press. In fact, many tabloids relentlessly skewered Ferguson by calling out her weight or other aspects of her appearance. In her podcast, Ferguson discussed how these comparisons made her feel, noting, "When I look back, you know, I was OK. I got good legs and look good, and I didn't like myself, and that was because, I think, you know, I was always compared to Diana and I think that, at the end, I sort of believed my own press, which is, you know, not too good, right?"
What did Sarah Ferguson say about the royal family comparisons?
On her podcast, Ferguson related how her cancer scare forced her to re-evaluate her outlook on both herself, and her portrayal in the media. "Does it take to have something cut off, a body part cut off, in order for you to wake up—not because of seeing death, but waking up to stop: stop worrying, stop self-hatred, stop self-doubt, stop all these things, stop not liking yourself," Ferguson said. "Does it take that? … I felt, yes it did, in my case."
While Fergie admitted Princess Diana's death caused mourning, she noted that she still received support from the late Queen Elizabeth throughout her life. "The last thing that the queen said to me: 'Just be yourself, Sarah,'" the former royal said. "But now I am myself, and I'm just so lucky to be able to be myself. It's so hard. What a journey." She also urged her listeners to get regular mammograms and to be proactive about their health.
Sarah Ferguson was married to Prince Andrew for years
Ferguson first entered the spotlight in 1985 when she started a romantic relationship with Prince Andrew. The two were married in 1986 in a grand ceremony that drew attention from royal fans worldwide. Their marriage seemed to be a fairytale, but in 1992, they separated amid a storm of controversy.
Ferguson and Prince Andrew officially divorced in 1996, but they remained good friends. Over the years, Ferguson has talked extensively about her time in the royal family and has acknowledged the public's fascination with Princess Diana, her former sister-in-law and a very good friend.