Princess Diana Cried During 'E.T.' Just Like Most Fans
Princess Diana was a regular fixture at film premieres when they landed in London. She was photographed at events for James Bond releases and major Hollywood movies such as Who Framed Roger Rabbit, Labyrinth, and Apollo 13. Prince Charles would often accompany her to greet directors, cast members, and young child actors like Drew Barrymore.
A regular supporter of Steven Spielberg's work, the late princess showed up for the London premieres of Indiana Jones, Jurassic Park, Back to the Future, and the tear-jerking classic, E.T. The Extra-Terrestrial. It turns out she also cried while watching Elliott and Gertie care for their newfound alien friend.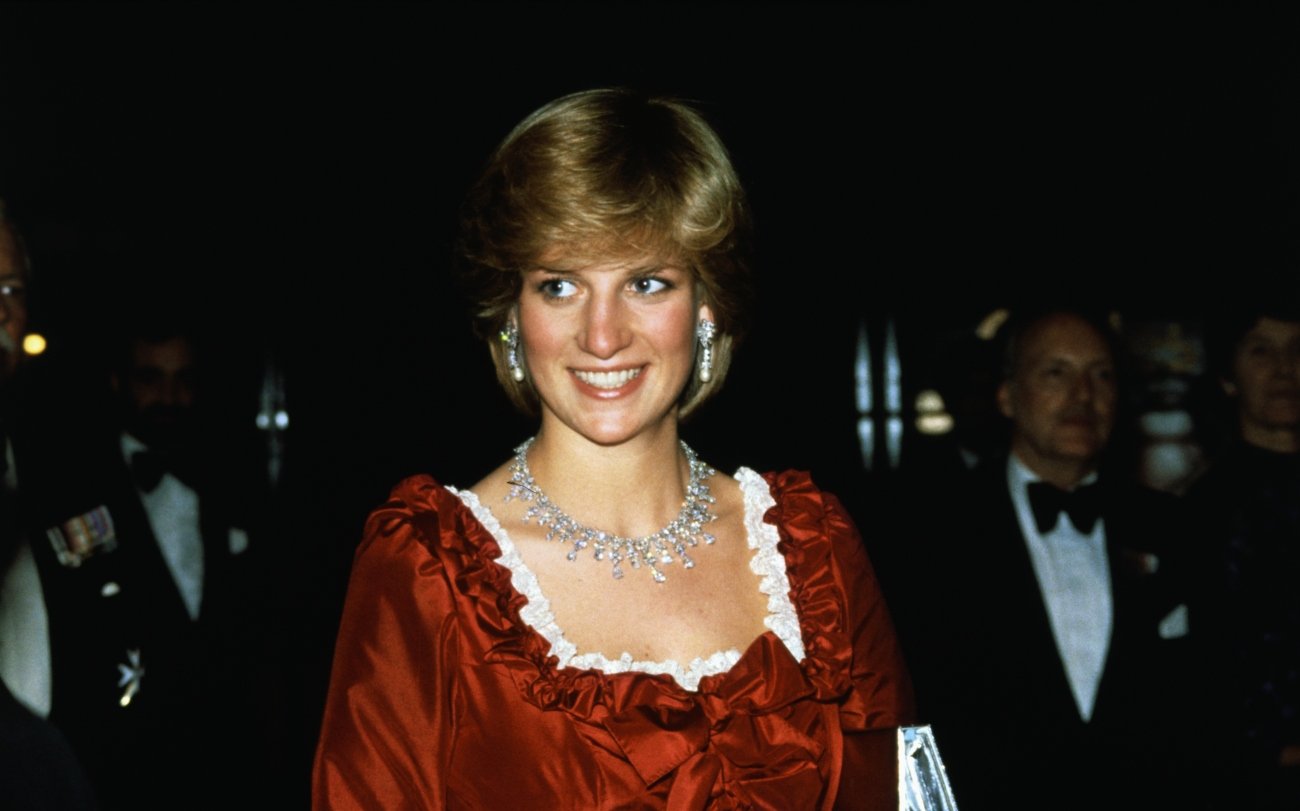 Princess Diana and Prince Charles shed tears during 'E.T.' screening
Back in 1982, E.T. arrived in theaters around the world. '80s babies fondly remember the heartbreaking trauma in the film that led to non-stop wailing. For all the tots — and adults — in the theater, watching the scientists basically kill E.T. was an unforgiveable moment. And then he said goodbye to Elliott in a bittersweet way that started the emotional rollercoaster all over again. Who had a lump stuck in their throat?
Princess Diana and Prince Charles attended the E.T. movie screening at the Empire Theater at Leicester Square in December 1982. According to an article from UPI, the royal told Drew Barrymore that she cried while watching it.
"I needed my hankies," she said to 7-year-old Barrymore. E.T.'s near death scene really got to her. According to the outlet, Spielberg stated, "The princess cried, and I think Prince Charles had a tear in his eye, too." The director added that the couple shared a laugh during the film as well.
But Harrison Ford chimed in with his own confirmation: "Prince Charles cried." Ford originally played the school principal in E.T. but the footage was deleted.
Drew Barrymore remembered meeting Princess Diana
Barrymore cherished the memory of traveling the world for the first time when E.T. exploded in popularity. She wrote about the experience in her book, Wildflower.
"I met Princess Diana and got to present her an E.T. doll. And I looked as any seven-year-old meeting a real-life princess would look," Barrymore recalled. "I was trying to keep my jaw off the floor and my eyes in my head. I loved her. And Steven made sure I bowed properly as I handed her this token stuffed animal."
Barrymore gave her the doll as a gift for baby Prince William who was born in June that year. She spoke on the encounter during an appearance on Jimmy Kimmel Live! in 2018. "It was the most exciting moment for me to meet a real-life princess," she said.
Spielberg and Princess Diana maintained a rapport
E.T. was Spielberg's first major film release in London with a royal audience. After that, Princess Diana appeared for other screenings, and she and Spielberg remained acquaintances. 10 years after E.T., she attended the opening for Jurassic Park at the same theater and met another child actor: Ariana Richards. Sadly, the princess died in 1997, but many of her Hollywood friends flew in for her funeral, including Spielberg.