Princess Diana Did Not Dance With Prince Charles At That Famous White House Dinner
Princess Diana and Prince Charles attended the 1985 White House dinner where the princess danced with John Travolta and other movie stars. However, she did not dance with Prince Charles at all that night.
Princess Diana may have had a hard time fitting into the British royal family, but she was beloved everywhere she went. The Princess of Wales dazzled crowds with her beauty and her ability to connect with others. According to biographers and Netflix's fictionalized history of the royal family, The Crown, a major point of contention between the princess and Prince Charles was that she garnered attention everywhere they went.
One of Princess Diana's most stunning moments was at the 1985 White House dinner. Held on Nov. 9, 1985, by then-President Ronald Reagan and First Lady Nacy Reagan, the Wales' attended with a slew of star-studded celebrities.
Though she danced with everyone, including Grease actor John Travolta, Princess Diana, and Prince Charles didn't dance once.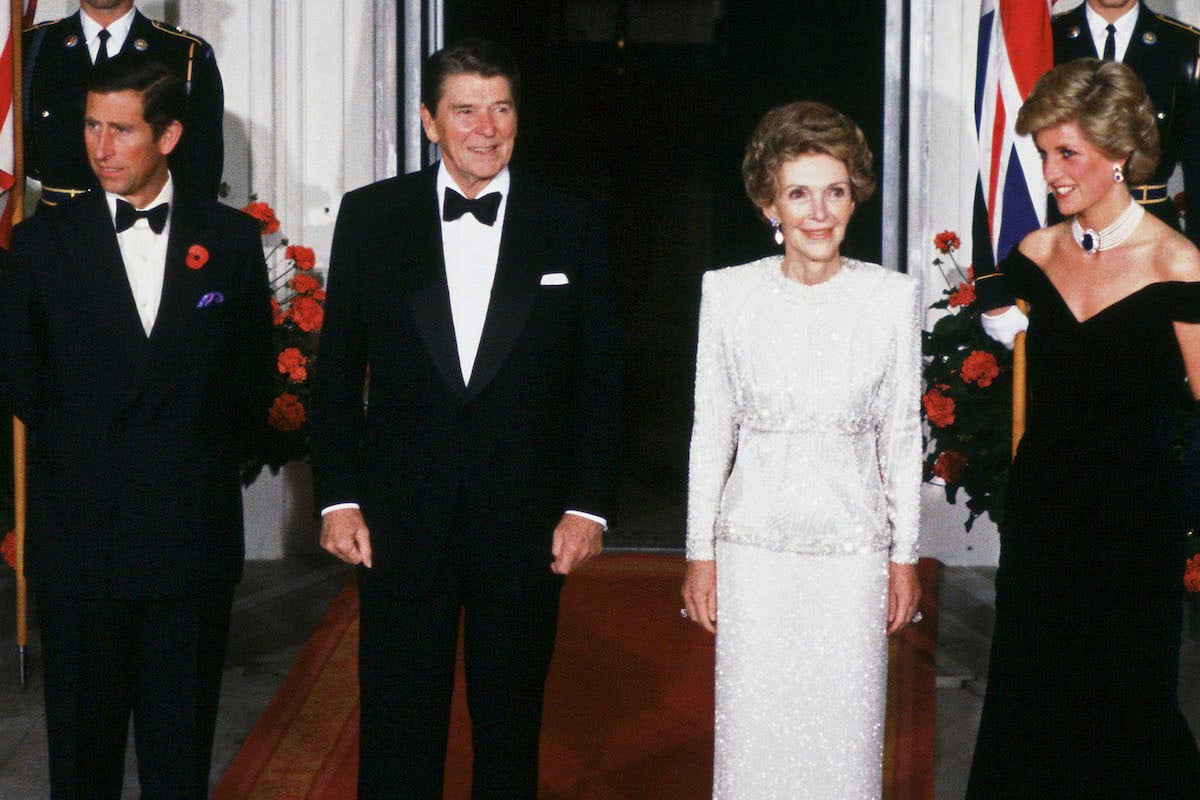 Princess Diana awkwardly danced with Clint Eastwood
Dressed in a long black velvet dress, Princess Diana danced with everyone from Tom Selleck to John Travolta. However, her dance with Clint Eastwood was a tad awkward. Selleck revealed that he cut in when the princess was dancing with the Saturday Night Fever star.
"At least I wasn't quite as uncomfortable as Clint Eastwood," the Magnum P.I. actor told the Daily Mail. "He went next and was really out of his safety zone!"
Apparently, Princess Diana and Eastwood had very little in common, which resulted in an awkward conversation. According to People, the actor told the princess, "You're too old for me," to which she replied, "But I'm only 24!"
Princess Diana and John Travolta's White House dance has become a famous image
Princess Diana danced with several people that evening, but her dance with Travolta has become so famous that the gown she was wearing has been dubbed "the Travolta dress."
"The look on her face when I asked her to dance—she blushed," Travolta told Entertainment Tonight. "And I liked that; I thought it was very down to earth."
He added, "I was awestruck with her. She led the way, and I thought: 'Well, that's not going to happen! I've got to go back to my school days of learning ballroom dancing and show that I can lead her.'"
Though the princess had a wonderful time with the actor, she had hoped that Sex and the City actor and professional dancer Mikhail Baryshnikov would have asked her to dance.
"Diana really wanted to share the floor with one of the world's greatest ballet dancers, Mikhail Baryshnikov. Nancy and [Ronald] Reagan set up the press to take a picture of her dancing with John Travolta," her former butler Paul Burrell wrote in his book, The Way We Were: Remembering Diana.
Prince Diana and Prince Charles did not dance together at the White House dinner
While a slew of men were vying for the princess' attention, she did not dance with Prince Charles that night. "A few little-known facts from that night: Diana also danced that night with President Reagan, Tom Selleck, Clint Eastwood, and Neil Diamond. She did not dance with Prince Charles," White House photographer Pete Souza shared on Instagram.
At the time, the royal couple's marriage was already on the rocks, and Prince Charles had already struck up his long-term affair with Camilla, Duchess of Cornwall.