Princess Diana Had 3 Royal Wedding Gowns; The Whereabouts of 1 Is Unknown
The world is still captivated by Princess Diana and Prince Charles' royal wedding. It's been nearly four decades since millions of people watched the couple marry on July 29, 1981, in what would quickly become known as "the wedding of the century."
Filled with memorable moments during the ceremony, Diana's royal wedding gown remains iconic. Ahead, find out more about her multiple wedding gowns and how one ended up missing. 
Princess Diana married Prince Charles in a $250,000 gown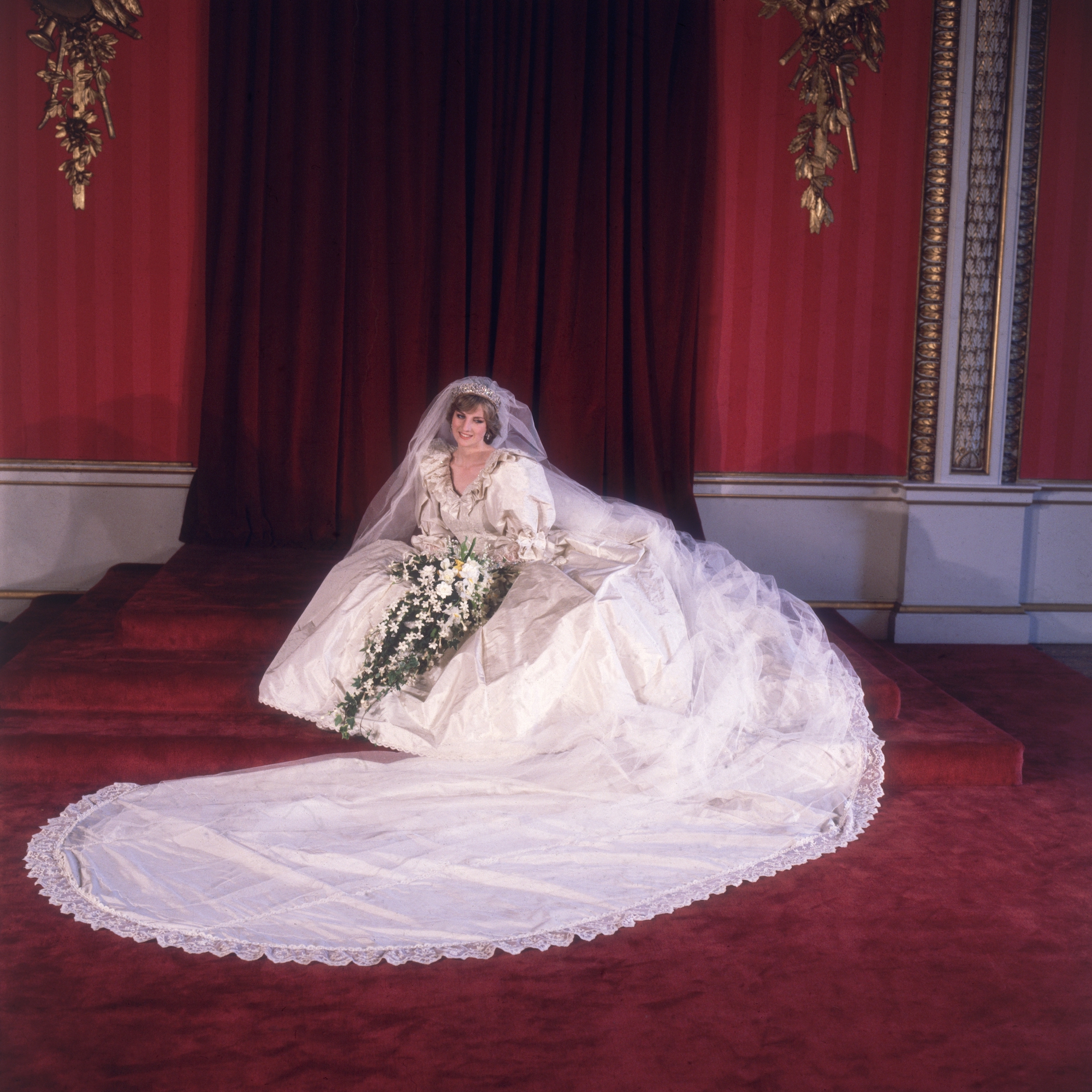 Royal weddings aren't cheap. They're lavish affairs where no expense is spared. It's typical of them to cost millions and millions of dollars and Diana and Charles' nuptials were no exception. Their royal wedding cost an estimated $110 million in today's money, making it one of the most expensive royal weddings ever. 
A small portion of the total cost went toward Diana's gown. Designed by then-husband and wife design partners, David and Elizabeth Emanuel, Diana's gown cost $250,000. Made by hand, the gown consisted of silk, taffeta, lace, and pearls. We can't forget about the stunning 25-foot train no royal bride has worn since. 
The designers made 3 wedding gowns for Princess Diana
The details regarding Diana's gown were shrouded in secrecy. Everyone wanted to get information about the gown before the royal wedding. As a result, the designers took extra precautions to make sure there were no leaks.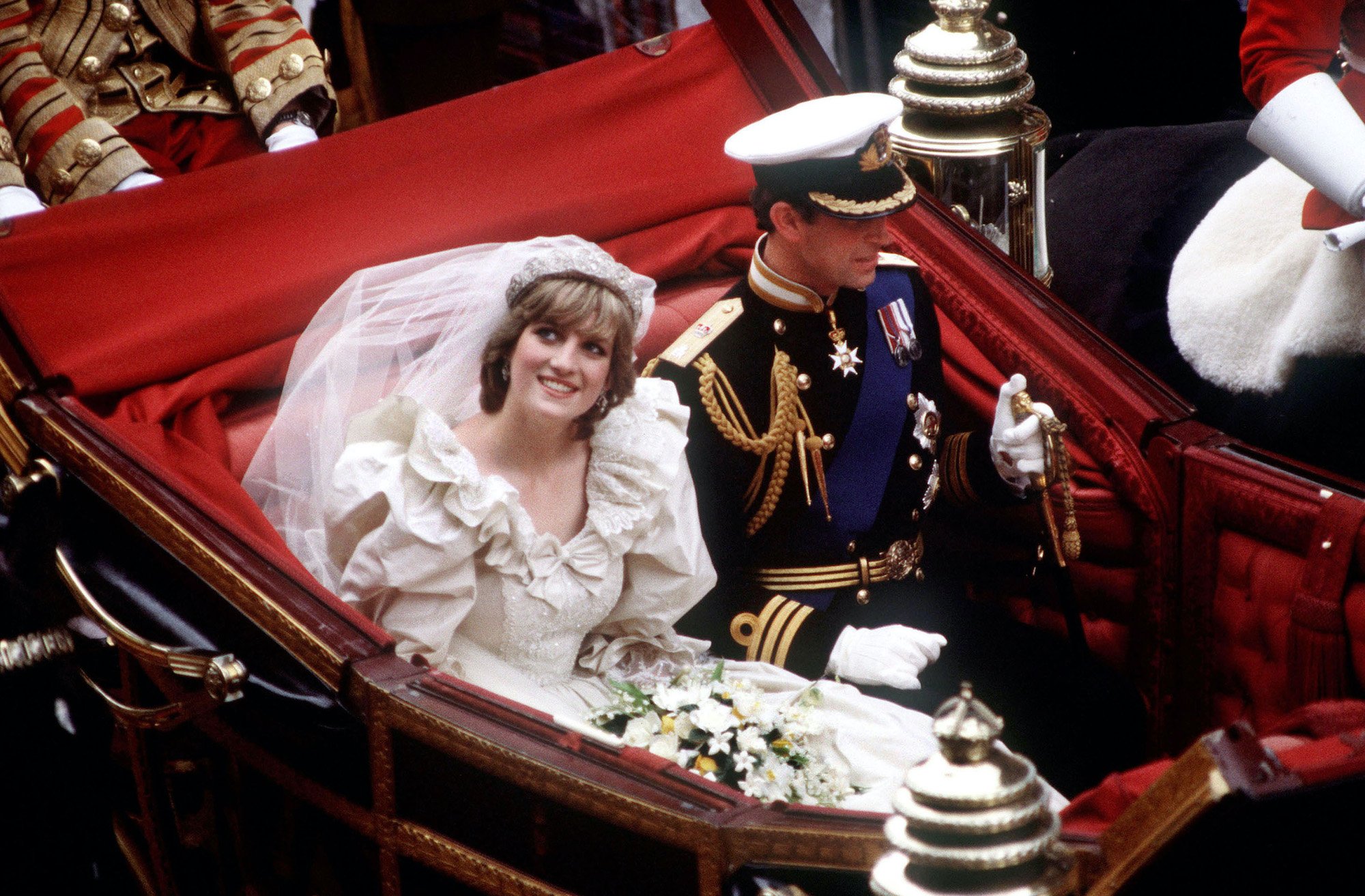 In case a disaster struck and the public got wind of the design, the created a backup wedding gown for Diana. They also made a duplicate, according to CR Fashion Book, in case the first gown got damaged. 
Princess Diana's backup gown 'disappeared' 
After her death in 1997, Diana's brother watched over her gown. When her sons, Prince William, Duke of Cambridge, and Prince Harry, Duke of Sussex, were old enough, the gown became part of their trust. So, that leaves the other two gowns. 
The duplicate eventually went on display at Madame Tussauds wax museum in London. And no one's sure what exactly happened to the backup gown.
According to the designers, it featured a simpler version of the design the public saw Diana in. After the royal wedding, Diana's backup gown went missing. 
"It was hanging up in the studio for a long time and then it disappeared," Elizabeth Emmanuel once said. "I don't know if we sold it or put it into storage. It was such a busy time. I'm sure it'll turn up in a bag one day!"
Princess Diana called her wedding day 'the worst day of my life' 
Diana had reservations about marrying Charles. In fact, they both wanted to call off their royal wedding in the days leading up to the ceremony. 
In recordings featured in the documentary, Diana: In Her Own Words, Diana's heard describing her wedding day as "the worst day of my life."
Given the opportunity to rewrite history, Diana would've had Charles and Camilla, Duchess of Cornwall left.
"If I could write my own script I would have my husband go away with his woman and never come back," she said.