A Princess Diana Insider Says Kristen Stewart's 'Spencer' Performance Is Most Accurate Portrayal
Nearly a dozen actors have portrayed Princess Diana, the ill-fated Princess of Wales who died tragically in an infamous 1997 car crash. But as TV and film productions continue to delve into her fascinating life and heartbreaking death, a royal insider now says Kristen Stewart's turn in the upcoming film Spencer is the best of the bunch.
Backed by critical acclaim and early Oscar buzz, Stewart's portrayal promises to be one of the defining onscreen depictions of Princess Diana and one of the major players of awards season.
How Kristen Stewart landed the role of Princess Diana
At first, Stewart was an unlikely choice to star in a drama about Princess Diana. She's known for big-budget flicks like Twilight and Snow White and the Huntsman. But Stewart has departed from mainstream Hollywood to work on independent films. According to The National, Spencer director Pablo Larraín quickly saw Stewart as the perfect vessel to bring Diana to life.  
For Larraín, Stewart not only had a similar shock of fame but also possesses the same unreadable personality. She has a famous face backed by a difficult-to-penetrate personality. After his success with Natalie Portman in the Jackie Kennedy bio-drama Jackie in 2016, Larraín realized Stewart had the innate qualities he would struggle to find elsewhere.
But instead of an expansive biopic covering Diana's life, Spencer covers only a few days around Christmas of 1991. The film focuses on the intensely close relationship between Diana and her two sons, Harry and William. It also hones in on Diana's complex relationship with her husband, Prince Charles.
According to Insider, Spencer also delves into Diana's fight with bulimia and her ongoing struggle with media attention. Hit TV series The Crown has provided an entertaining showcase of the royal family. However, Spencer brings a much tighter focus in an effort to crack the princess' enigmatic personality.  
Diana's bodyguard said Stewart nailed it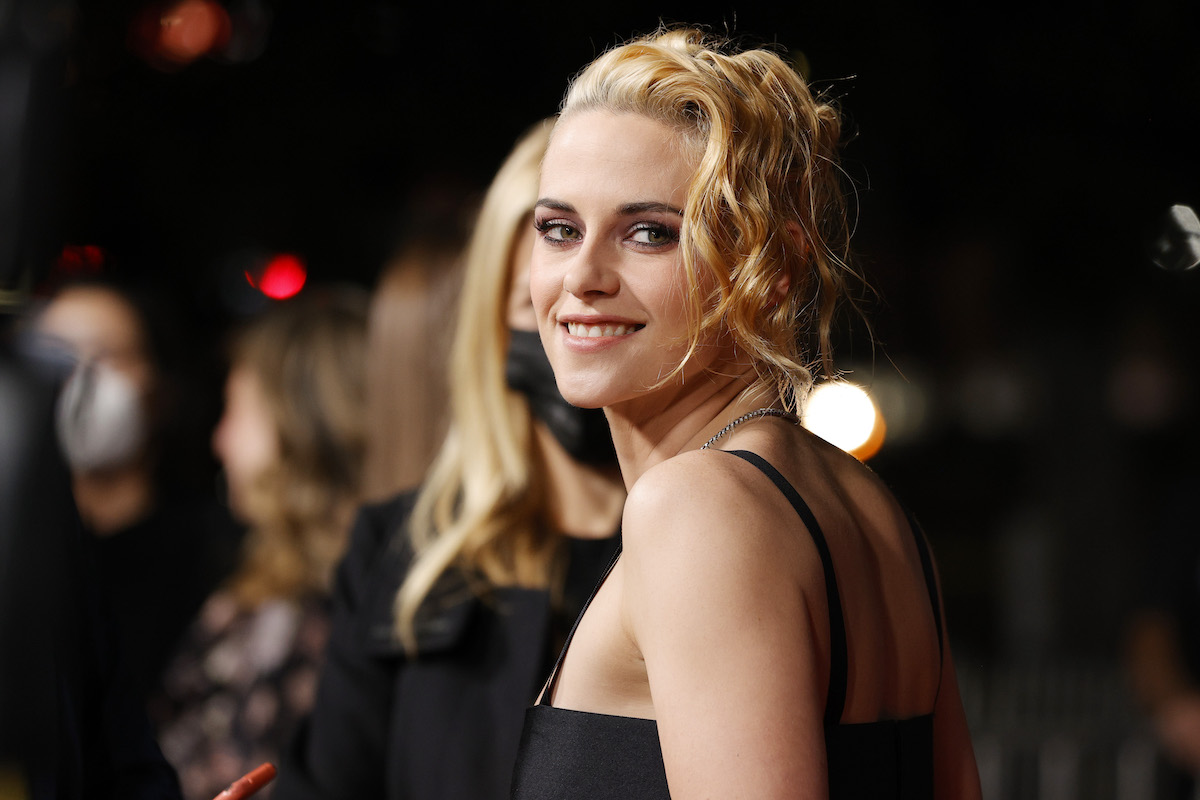 Critics are certainly not the only ones praising Stewart's performance either. Ken Wharfe, one of Diana's bodyguards in December of 1991, told People that Stewart superbly captured the princess' mannerisms. He said the 31-year-old gave the best performance of Diana in a decade.
Giving a hint of what the film might portray, Wharfe also explained that Diana mostly hung around the royal kitchen staff during the time captured in the film. She did her best to avoid too many entanglements with the royals.   
Built on the authenticity of Stewart's portrayal, Spencer was widely heralded at its Venice International Film Festival premiere. And Stewart is considered nearly a lock to snag an Oscar nomination for Best Actress. When the credits rolled at its premiere, the film even received a three-minute standing ovation, reports Variety.
The many onscreen faces of Princess Diana
More recently, Netflix's original series The Crown had some success with Emma Corrin as Diana. This role will pass on to Elizabeth Debicki for the season slated to launch in 2022. Stage musical Diana: A True Musical Story, starring Jeanna de Waal, was a big hit when it debuted in in 2019. But it was ultimately shut down on the eve of its Broadway premiere due to the pandemic.
As Variety reports, a total of 11 actresses, including Stewart, have captured Princess Diana either on screen or stage. But Stewart could end up with the defining depiction of Princess Diana.
Although it hasn't caught on too much with theatrical audiences just yet, Spencer could reach a much wider audience once it streams. As projected by Decider based on other Neon releases, this could happen as early as the end of November. With Spencer expected to be a factor during awards season, you can expect plenty of red-carpet trips for Stewart in the future.
After the tragic 1997 car accident, it was inevitable we would see a bevy projects looking to capture Princess Diana. From Genevieve O'Reilly's TLC docudrama Diana: Last Days of a Princess to Naomi Watts' critically panned 2013 drama Diana, a wide range of productions have taken aim at the Princess of Wales — with little fanfare.