Princess Diana Lost More Than Her Title When She Divorced Prince Charles
Princess Diana gave up a lot of things when she split from Prince Charles in the 1990s. One of the most obvious things she lost in the divorce was her official royal title as the Princess of Wales. But fans might be surprised to learn that she lost a lot more than her title when she finalized the divorce in 1996. So what else did Princess Diana lose in the wake of her failed marriage?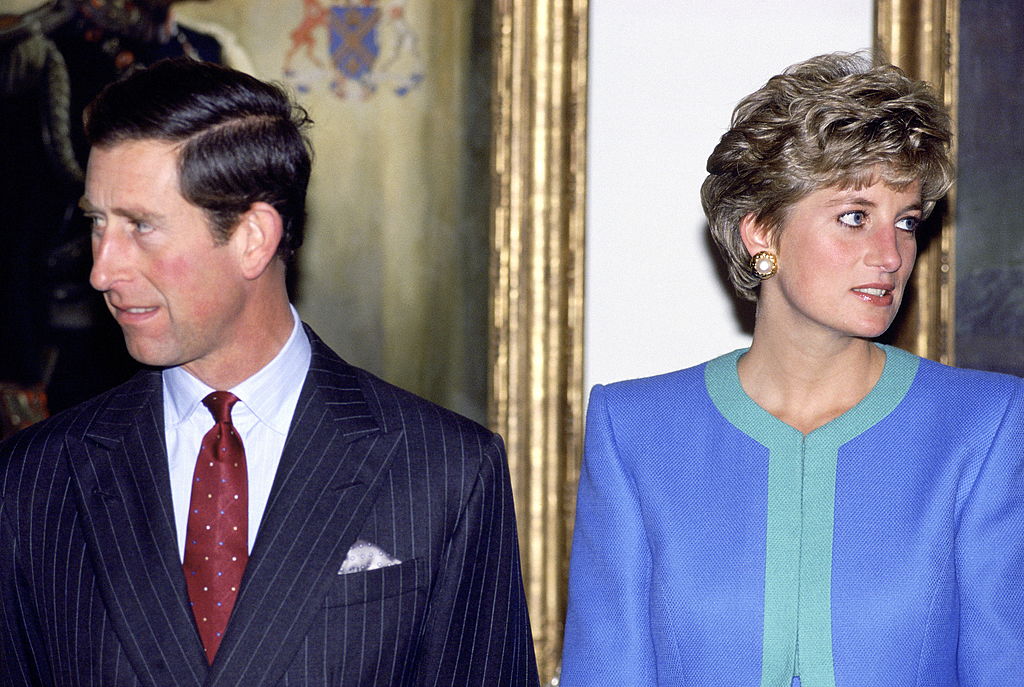 Princess Diana stripped of her royal title
After tying the knot with Prince Charles in 1981, Princess Diana was given the title of Her Royal Highness. The name separated her from those who are born into the royal family, like her two sons, Prince William and Prince Harry.
According to RD, Queen Elizabeth wanted Diana to retain her royal title after the divorce, but Prince Charles fought against the decision. Instead, he voted that she keep the title as the Princess of Wales.
Losing her status as a royal highness meant that Princess Diana would be required to curtsy other members of the royal family. This reportedly upset Prince William, who told his mother that he would reinstate her title once he became the King of England.
That, of course, would never happen as Diana was tragically killed in a car accident in Paris in 1997, roughly a year after her divorce from Prince Charles was finalized.
What else did Diana lose in the divorce?
Apart from her royal title, there were other things Princess Diana lost in the divorce. This includes her large travel budget and police protection.
When she was still a royal, Diana was allowed to travel the world on the royal family's dime. Wherever she went, she was given her own security team that ensured her personal safety at all costs.
Without proper funding, Princess Diana was also forced to quit many of the charitable organizations she supported over the years. When she was married, the Princess of Wales was involved in over 100 charities around the world. That number was cut to six after the split.
As far as tangible things are concerned, Diana also lost her offices at St. James' Palace, though she was able to keep her spot inside Kensington Palace. She was even allowed to keep three of her staffers, including a chef, a dresser, and a cleaner.
Princess Diana loses the man she loved most
When it comes to matters of the heart, Princess Diana's divorce also caused her to lose out on the love of her life, Dr. Hasnat Khan. The two met in 1995 and their romance was so strong that Diana considered moving to his home in Pakistan.
But their relationship fell apart the following year as interest in Diana reached an all-time high. Aside from the distance, Diana's popularity was a major factor in their decision to part ways.
Things, unfortunately, did not get any better for the Princess of Wales. In the months leading up to her tragic death, Princess Diana reportedly grew paranoid that people were spying on her.
She even had her office inside Kensington Palace checked for bugs and speculated that her life may be in danger.
Diana didn't lose everything in the divorce
While Princess Diana's story ends tragically, she did not lose everything in her split from Prince Charles.
For starters, Diana was given over $17 million as part of the divorce settlement. She was also awarded an annual salary of more than $400,000, which set her up nicely for the rest of her life.
She was also granted permission to keep many of the items in jewelry collection, even though many of the pieces belong to the royal family.
She also did not lose custody of her two children, Prince William and Prince Harry, both of whom absolutely adored her. Upon her death, the brothers were given the bulk of Princess Diana's fortune and were allowed to pick out pieces from her jewelry collection to keep.
Prince Harry picked out his mother's engagement ring, which he famously gave to Prince William for his proposal to Kate Middleton.