How Princess Diana Made Meghan Markle and Prince Harry's Royal Exit Possible
Princess Diana may have died in 1997 but she's still leaving her mark on the British royal family. More specifically, she's impacting the lives of her son, Prince Harry, Duke of Sussex and his wife, Meghan, Duchess of Sussex. Harry and Meghan's royal exit wouldn't have been possible without Diana. 
Prince Harry and Meghan Markle stepped down as senior royals in 2020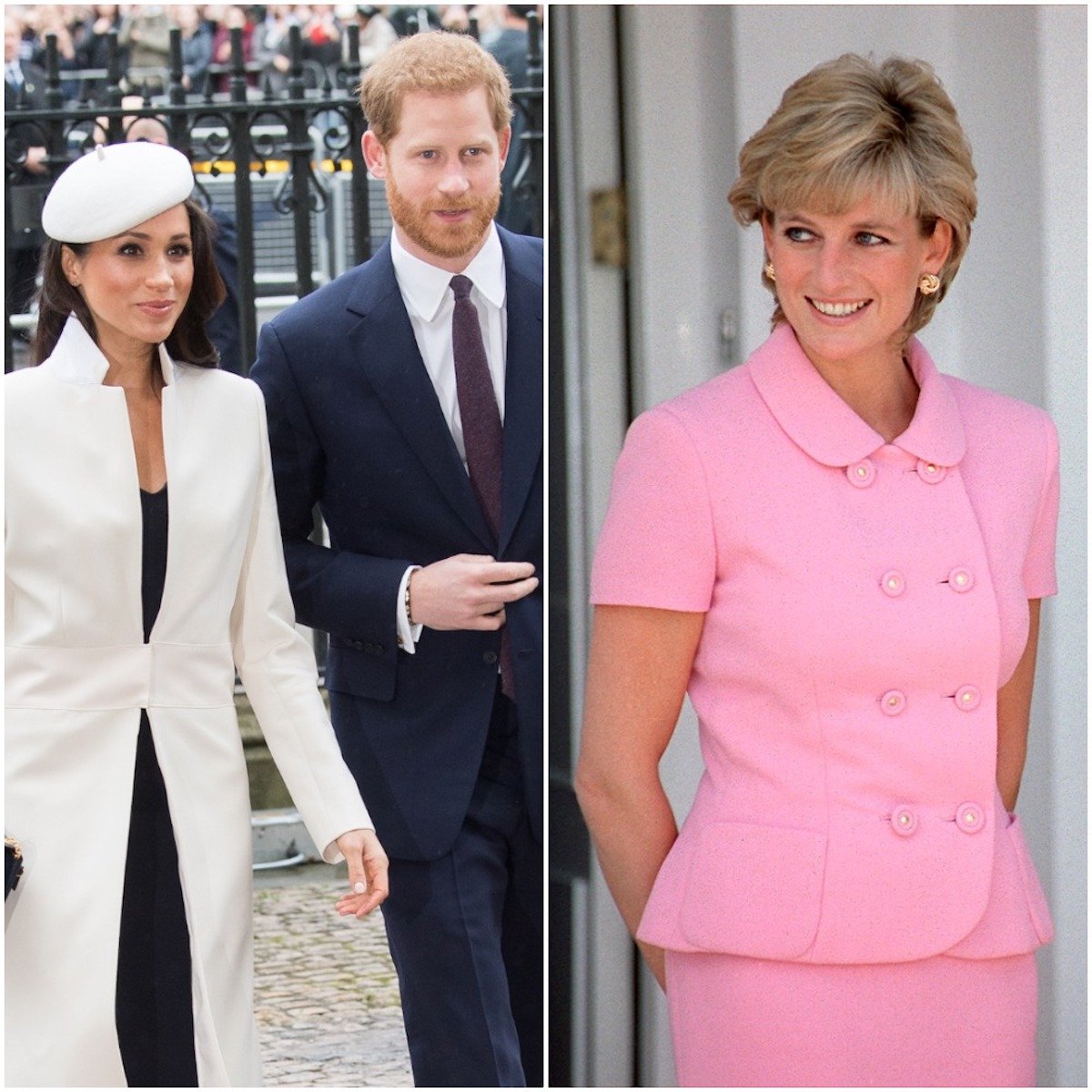 In a bombshell statement in January 2020, the Duke and Duchess of Sussex announced their intention to step down as senior "working" royals. They explained they wanted to "carve out a progressive new role" in The Firm and "step back" as senior members of the royal family. They also said they wanted to split their time between the United Kingdom and North America with the goal of becoming financially independent. 
Following a series of conversations deemed the Sandringham Summit where Queen Elizabeth II and other high-ranking members of the royal family discussed the details of Harry and Meghan's exit deal, the couple wrapped up the last of their royal engagements in March 2020. They moved from the U.K. to Canada before finally buying a home in Montecito, California, a wealthy enclave of Santa Barbara that's home to celebrities such as Oprah Winfrey, Rob Lowe, and Ellen DeGeneres. 
Prince Harry and Meghan Markle lived off money from Princess Diana after royal exit
When the Duke and Duchess of Sussex stepped down as senior royals they no longer had access to funds from the Duchy of Cornwall. That meant the couple had to rely largely on Harry's estimated $10 million inheritance from Diana, according to Forbes. 
When Harry and Meghan put down roots in California they made a pretty big dent in their bank account. Their Montecito home cost $14.7 million. The couple put down $5 million leaving them with a mortgage of about $10 million. On top of that, they paid back the roughly $3 million spent remodeling Frogmore Cottage. 
Until Meghan and Harry signed what's believed to be lucrative deals with Spotify and Netflix they had to be strategic and thoughtful with their spending. Now that they've cut ties as senior royals, the Duke and Duchess of Sussex are expected to have some major earning potential meaning their net worth will only grow. 
Prince Harry left the royal family because the British media was 'destroying' his mental health
Buckingham Palace confirmed Meghan and Harry wouldn't be returning to their royal roles, in a statement on Feb. 19, 2021. Queen Elizabeth II spoke with Harry and what came out of it was that he'd have to give up his honorary military titles. He and Meghan would also have to relinquish their royal patronages. 
Why did the Sussexes leave the royal family? During an appearance on The Late Late Show With James Corden on Feb. 25, 2021, Harry said the treatment from the British press played a major role. 
"It was a really difficult environment, as I think a lot of people saw. We all know what the British press can be like. It was destroying my mental health," he said. "I was like, 'This is toxic,' so I did what any husband and what any father would do which is, 'I need to get my family out of here,' but we never walked away."
Harry and Meghan's royal exit will be one of the main topics during a CBS sit-down interview with their neighbor, Oprah Winfrey. The exclusive special will air on March 7, 2021, at 8 p.m. ET on CBS.