Princess Diana: The Many Ways She Rebelled Against the Royal Family
"[Prince] William and Harry were very, very fortunate with [Princess] Diana as a mother because her ideas were so different to the previous generation." This is what Christopher Warwick, a royal expert, had to say about Diana's modern parenting style. However, this statement proved to be true far beyond her approach to motherhood.
If Diana didn't agree with royal traditions, she didn't hesitate to defy what was expected of her. Her legacy lives on past her death, not only as a great mother and princess, but as a rebellious and groundbreaking one.
Here are the many ways in which Diana broke royal protocol and paved the way for future royals to come (here's looking at you, Kate Middleton).
1. Her engagement ring came from a catalog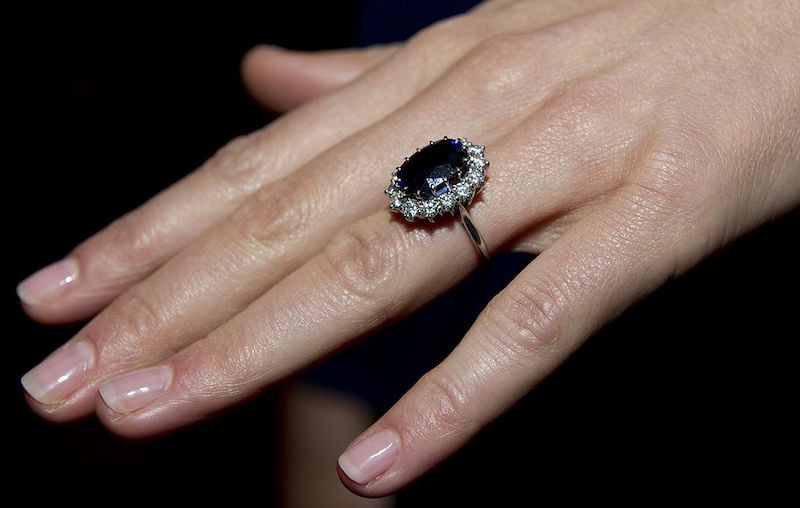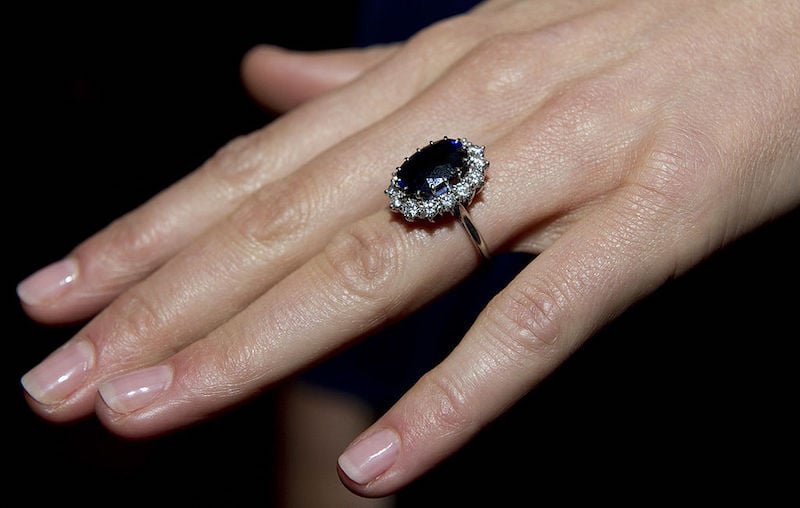 At only 19 years old, Diana defied royal protocol by choosing her own engagement ring. A white gold, 12-carat sapphire ring surrounded by 14 solitaire diamonds caught her eye in the Garrard jewelry collection catalog. You may recognize it today as the ring on Kate Middleton's finger.
Her decision against having a ring custom-made for her, which is royal tradition, foreshadowed the many other ways she would follow her own path as a princess.
Next: She refused to say this word in her vows.
2. She omitted the word 'obey' from her vows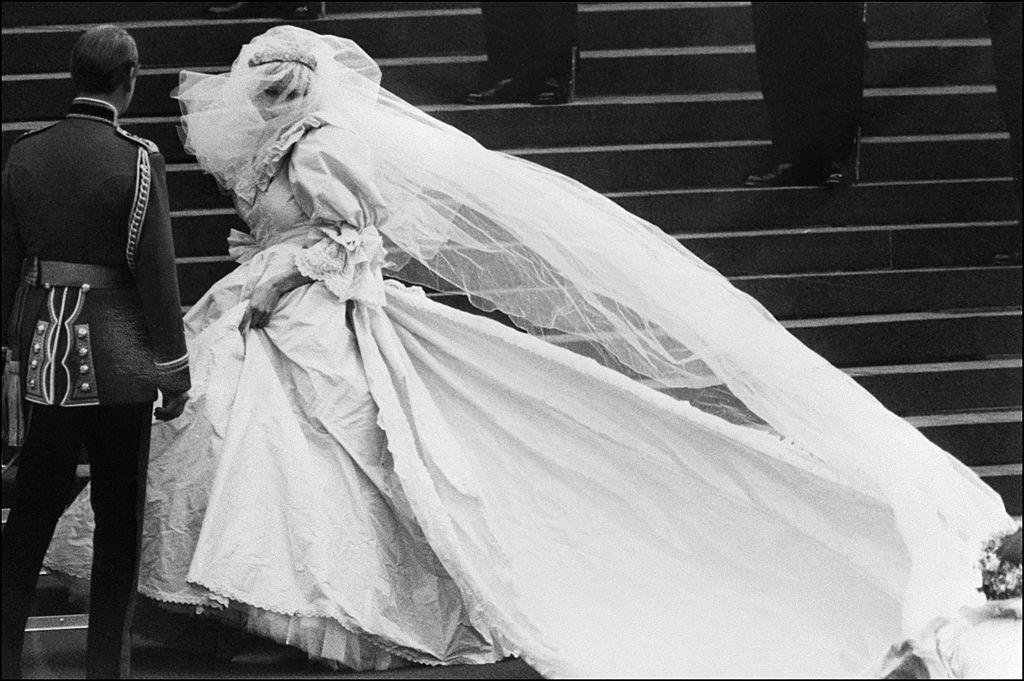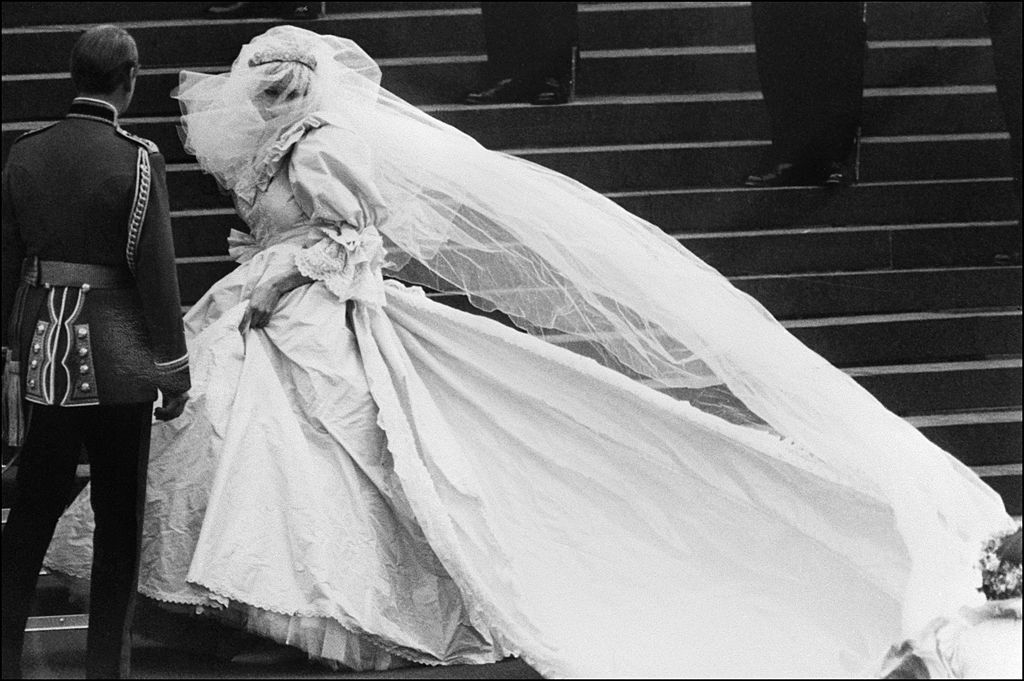 When Queen Elizabeth II and Princess Anne wed their husbands, they promised to "love, cherish, and obey" in their royal marriages. Diana decided that the vow from the 1662 Book of Common Prayer was outdated and ditched the word "obey" during her wedding to Prince Charles in 1981.
Kate Middleton followed suit, in promising to "love, comfort, honour, and keep" Prince William in 2011. However, other royal brides did not follow Diana's lead. In 1986, Sarah Ferguson vowed to obey her husband, as did Sophie Rhys-Jones in 1999.
Next: She wore this scandalous outfit that broke headlines.
3. She broke the dress code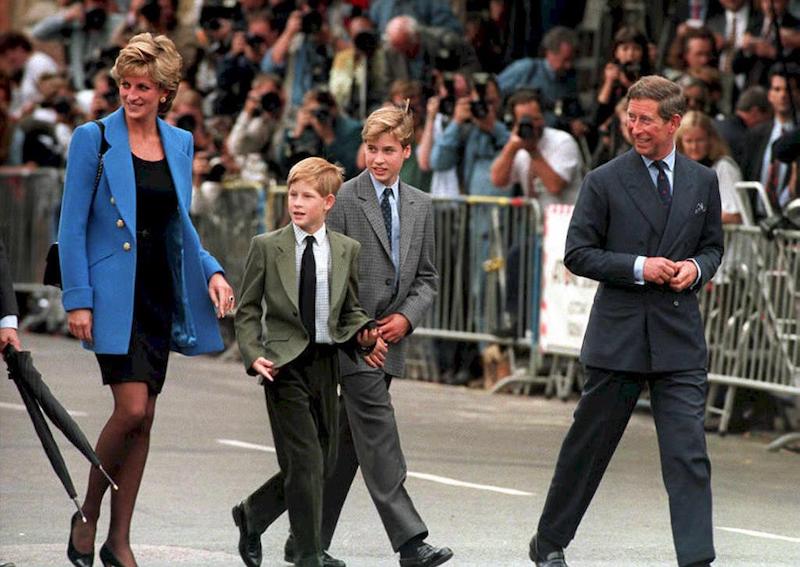 We may see Kate Middleton wear knee-revealing dresses all the time, but when Diana did it, she was all over newspaper headlines. While attending a Serpentine Gallery benefit in 1994, she wore a sexy, completely unprincess-like dress: black, curve-hugging, off-the-shoulder, and short.
Diana may have been purposefully sending a message with her revealing look. After all, she wore it at the time that Prince Charles' infidelity was put on blast in a documentary.
Next: She wore her gift from the queen in an unconventional way.
4. She wore a gifted choker from the queen as a tiara
As a wedding gift, the queen herself gave Diana a beautiful emerald and diamond choker. Diana clearly wasn't scared of offending the queen, as she opted to wear the choker a little differently than the queen intended, we're sure.
Pairing the art deco piece with a beautiful teal gown at a 1985 appearance in Melbourne, Australia, Diana wore the choker on her head as a tiara, rather than as a necklace.
Next: Most royals would never behave this casually.
5. She casually ate in the kitchen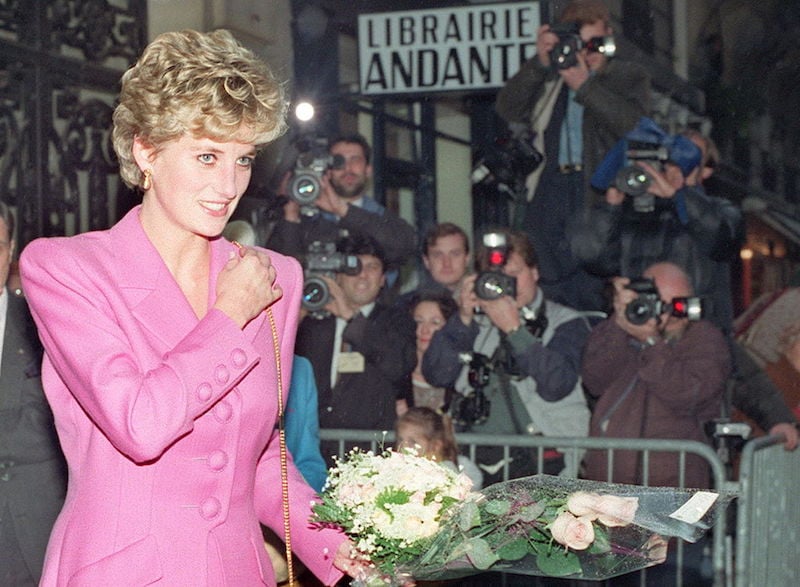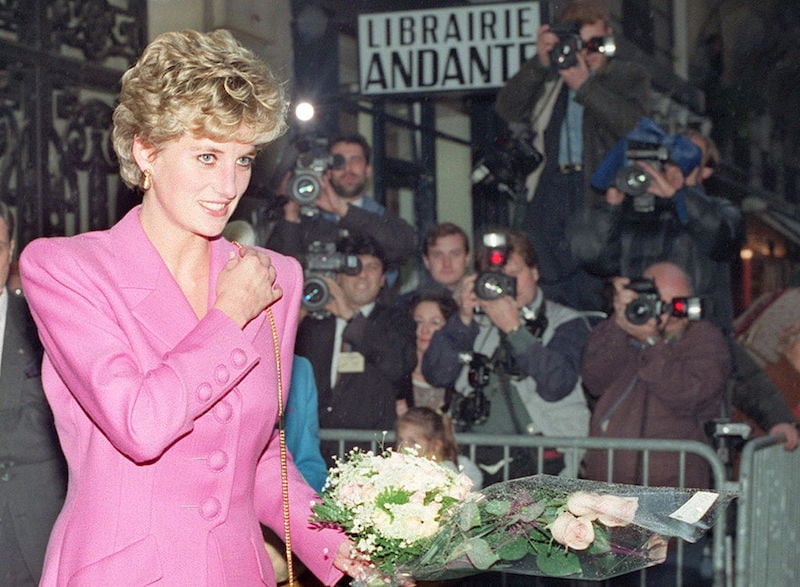 According to Diana's personal chef, Darren McGrady, the princess would occasionally wander down to the kitchen and eat with the staff. McGrady pointed out that this was something "the rest of the royals would never do."
Diana's mealtime etiquette at home proved two things: She definitely didn't care about sticking to the royal rulebook, and she didn't see her kitchen staff as servants — she saw them in more of an equal light.
Next: She denied traditional approaches to royal motherhood.
6. She was hands-on as a mother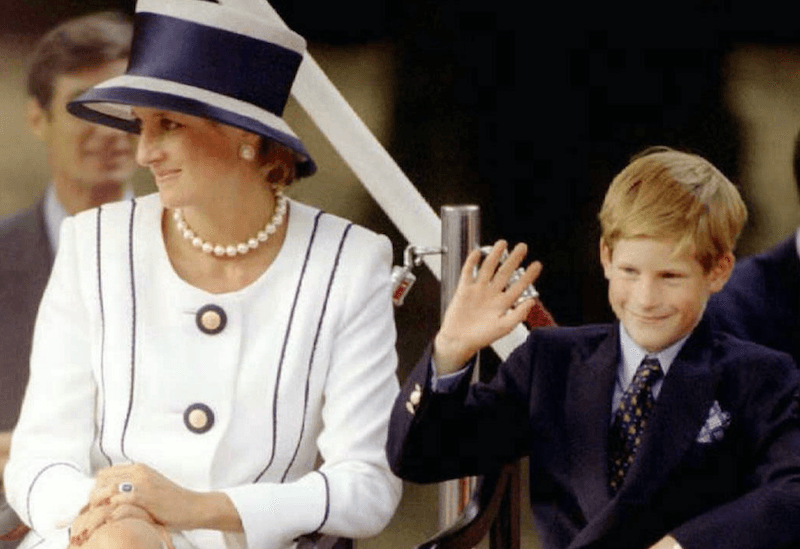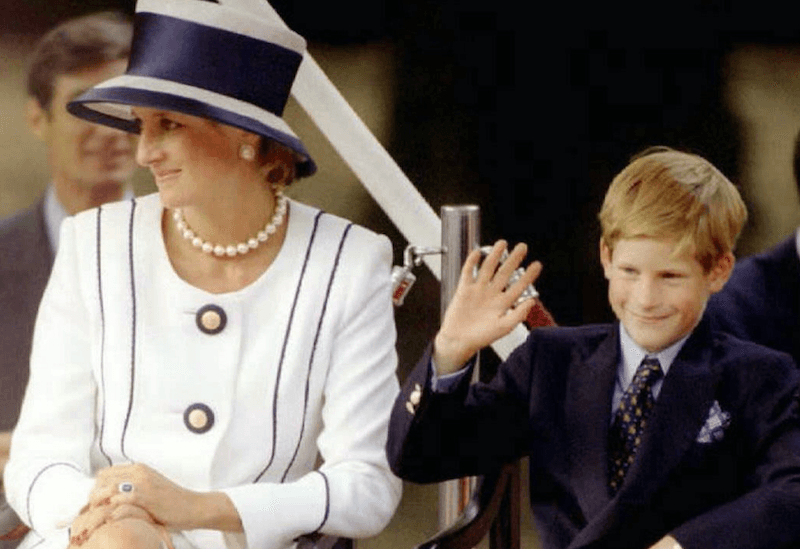 From the time she became a mother at 20 years old, Diana denied traditional approaches to royal motherhood. For starters, she chose the names William and Harry on her own, rather than going along with Prince Charles' choices of Arthur and Albert. She also breastfed both of her sons as infants and cared for them herself.
Diana didn't leave her children behind when she traveled, either. On a six-week trip to Australia and New Zealand, Diana "bucked the royal trend of separation by taking nine-month-old William, as well as his nanny," according to Warwick.
The queen, on the other hand, flew to Malta for Christmas when Charles was two years old, leaving her son behind to spend the holidays with his grandparents.
Next: This is how she made time for her sons.
7. She rearranged her royal obligations for her sons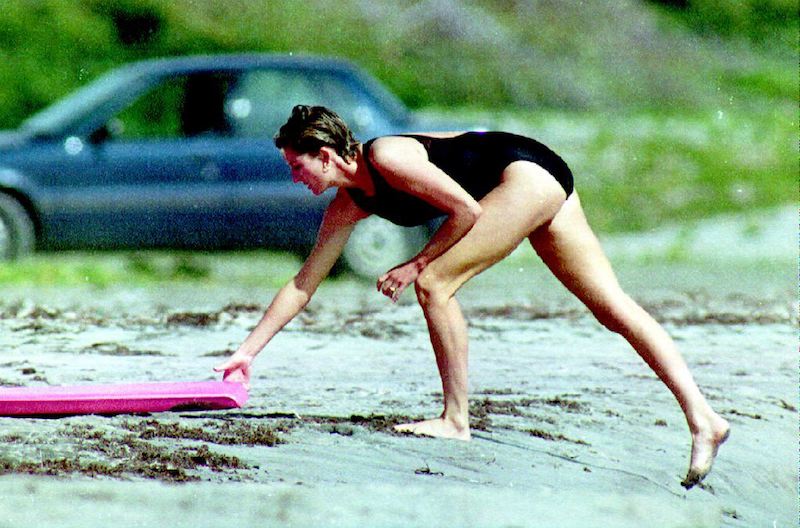 Diana did have royal obligations, but she always made time for her kids. Even though she did sometimes have to leave William and Harry with nannies, "she tried to arrange her schedule to match the boys'," Katrine Ames wrote of her parenting in Newsweek.
Next: She received criticism for allowing her sons to grow up "among commoners."
8. Her sons attended public school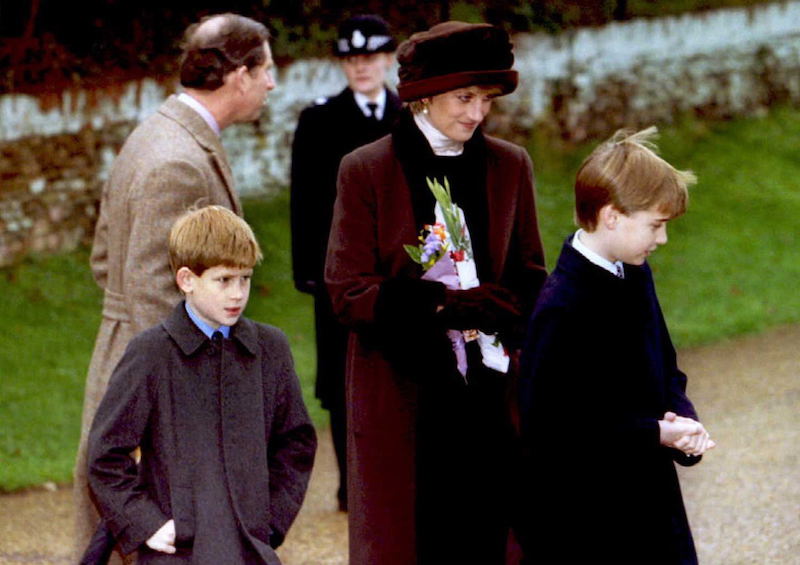 Diana's royal status didn't stop her from sending William and Harry to public school. William was the first heir to throne to ever attend public school, and Diana surely received criticism for her decision.
When she first sent William to Jane Mynor's nursery school near Kensington Palace in 1985, George Hackett wrote in Newsweek, "The decision to have William, 3, develop his finger-painting skills among commoners showed the influence of Diana, Princess of Wales, who had worked in a nursery school herself when she was just a Lady."
Next: She kept her kids' privilege in check.
9. She exposed William and Harry to the 'rawness of real life'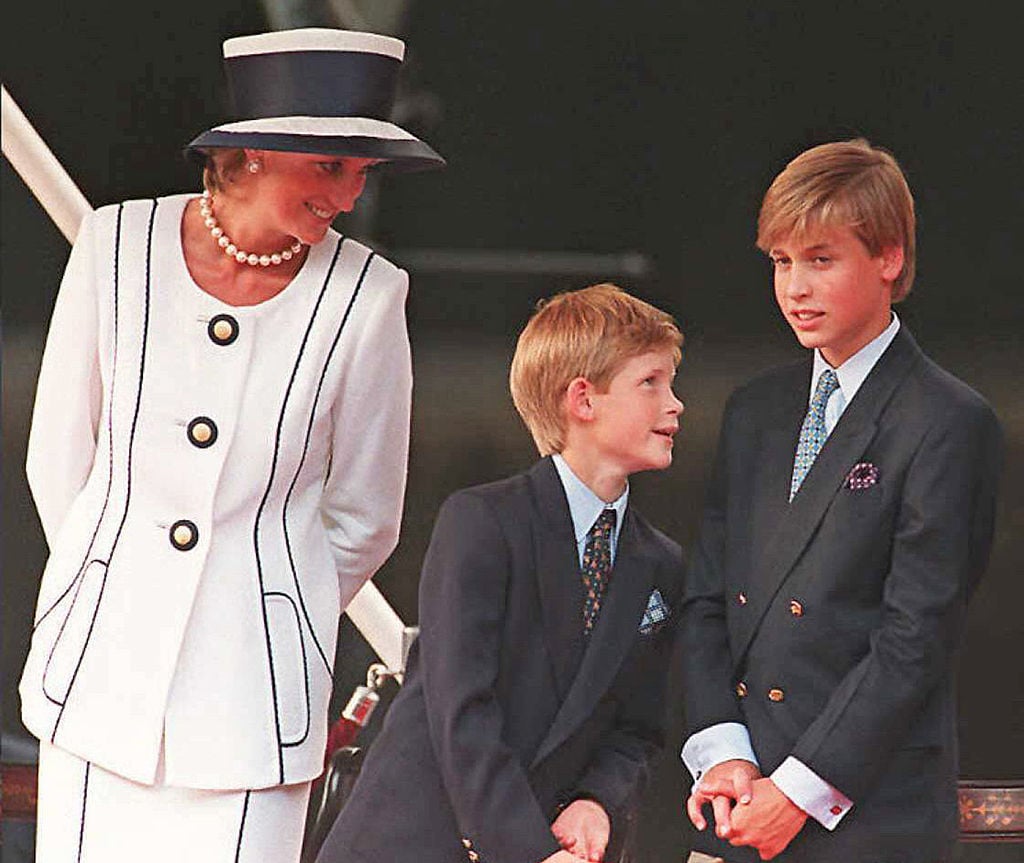 Diana truly let her kids be kids, which definitely was not typical royal behavior. They went to McDonald's, wore jeans, rode the bus, and even waited in lines when they visited Disney.
Diana not only gave William and Harry a real childhood, but she helped them understand the harsher realities of real life. While speaking to Katie Couric in 2012, William recalled his mother taking him with his brother to hospitals and homeless shelters.
"She very much wanted to get us to see the rawness of real life," he said. "And I can't thank her enough for that, 'cause reality bites in a big way, and it was one of the biggest lessons I learned is, just how lucky and privileged so many of us are — particularly myself."
Next: She inspired Kate Middleton's signature move.
10. She got on children's level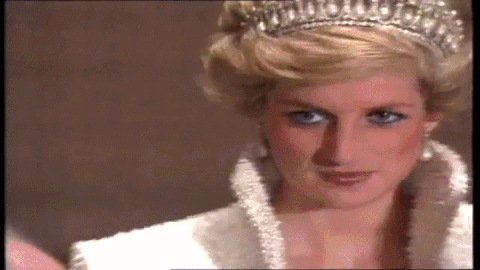 Truly the People's Princess, Diana was the first royal to crouch down and get on children's level when speaking with them. Ingrid Seward, editor of Majesty magazine, wrote, "The royal family used to say that everyone had to be deferential to them. But Diana said, 'If someone might be nervous of you or you're speaking to a very young child or a sick person, get yourself on their level.'"
Unsurprisingly, the Duchess of Cambridge has followed in Diana's footsteps. Rather than demand respect, she shows respect for the children she speaks to by meeting them at eye-level.
Next: She regretted this interview.
11. She was candid with the press
In her first ever solo interview in 1995, Diana didn't hold anything back. It's something she would later come to regret, as she openly addressed scandalous topics involving her life and marriage, for more than 21.5 million UK viewers to watch on TV.
During her interview with BBC's Martin Bashir, she reveals that she doesn't think she could ever become queen due to a loss of supporters in the royal household. When Bashir asks why she thinks she's lost their support, she answers him in the most "Princess Diana" way possible.
"I do things differently, because I don't go by a rulebook; because I lead from the heart, not the head. And albeit, that's got me into trouble in my work, I understand that." She continues, "But someone's got to out there and love people — and show it."
Next: She admitted to this affair.
12. She was open about the struggles of her marriage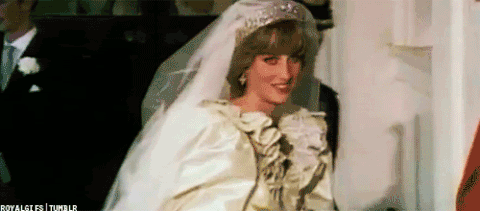 In her BBC interview with Martin Bashir, Diana revealed that she was quite aware of her husband's affair with Camilla Parker-Bowles. She admitted, "A woman's instinct is a very good one; obviously I had knowledge of it from people who minded and cared about our marriage." She sniped, "There were three of us in this marriage, so it was a bit crowded."
Prince Charles wasn't the only one to have a relationship outside of their marriage. Diana owned up to an affair with James Hewitt, her riding instructor, during the interview. She expressed, "Yes, I adored him. Yes, I was in love with him. But I was very let down."
Next: She spoke about her mental illness.
13. She addressed her depression and eating disorder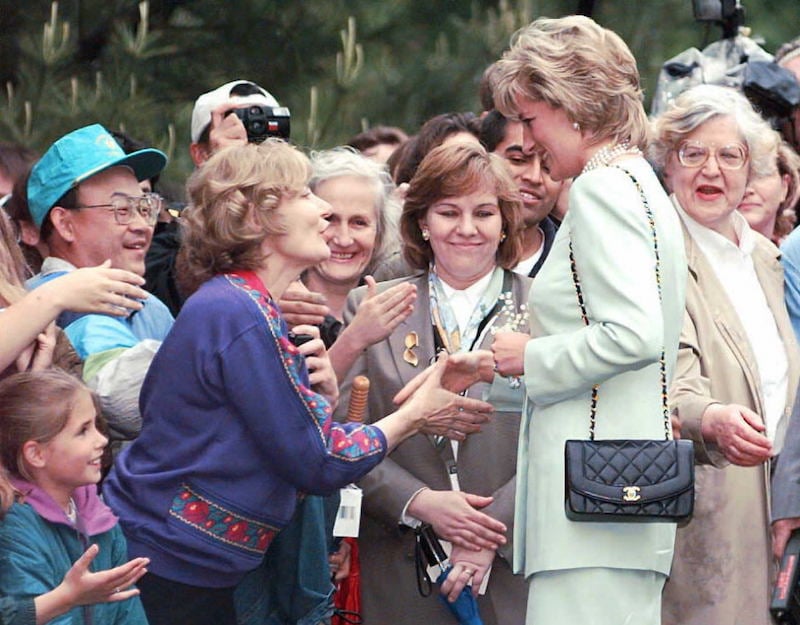 The princess was even honest about her struggles with depression and bulimia during her BBC interview. As someone who has been vocal about her depression, she was aware of labels given to her, including "unstable" and "mentally imbalanced." She noted that no one else in the royal family has dealt with depression (at least not openly), so they didn't know how to provide proper support.
Diana expressed that her battle with bulimia was a result of hiding her broken marriage. She said to Bashir, "That's like a secret disease … You inflict it upon yourself because your self-esteem is at a low ebb, and you don't think you're worthy or valuable … It's a repetitive pattern which is very destructive to yourself."
Next: She didn't hide from the limelight after her divorce.
14. She dated openly after her divorce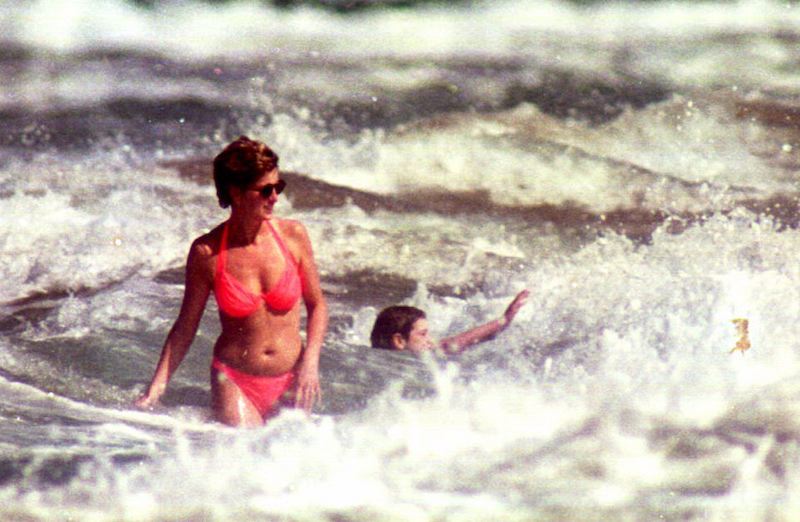 Finally free from her broken marriage, Diana wasted no time in getting back into the dating scene. She stayed in the spotlight with various bachelors, but her last romance would be with Dodi Al Fayed. The two had a relaxing getaway in St. Tropez in the summer of 1997 with William, but their story would soon turn tragic. On Aug. 31 of that year in Paris, Dodi died in the same car crash that took Diana's life.
Next: She raised awareness by risking her life.
15. She risked her own life to raise awareness of others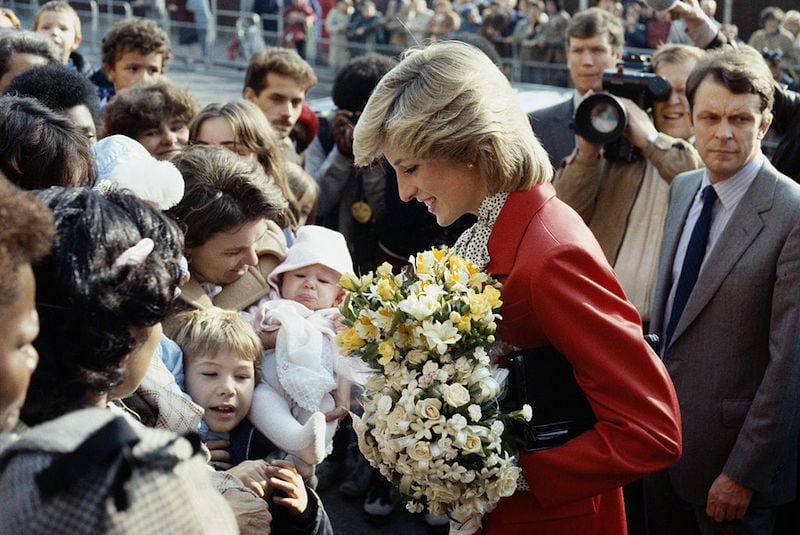 During her life, Diana didn't just support charities. She actually risked her own life for the causes she cared deeply about to make a bigger impact in raising awareness.
When AIDS was on the rise in 1987, Diana visited Brazilian patients and orphans living with AIDS. She shook the hand of an HIV positive patient and stated, "HIV does not make people dangerous to know, so you can shake their hands and give them a hug: Heaven knows they need it."
Even in an effort to raise awareness about landmines, she made a statement by walking on a partially cleared minefield in Angola.
We can certainly see the impact Diana has made on her sons, as well as on her daughter-in-law. From being exposed to the struggles of real life to Diana leading by example, the new generation of royals are making sure her feisty and passionate spirit lives on.
Read more: You Won't Believe This Dark Secret About the British Royal Family
Check out The Cheat Sheet on Facebook!