Princess Diana and Meghan Markle Both Wanted Something From the Queen That They Tragically Never Got
The relationships within Buckingham Palace have long intrigued fans. While the British royal family is indeed related, some have accused them of behaving more like a business than people connected by blood. When someone new joins a family, even a non-royal one, it can be a tough transition. Most women who have married into the royal family knew somewhat of what they were getting into when joining. But Princess Diana and her future daughter-in-law Meghan, Duchess of Sussex, both had expectations of their relationships with Queen Elizabeth II that never came to fruition.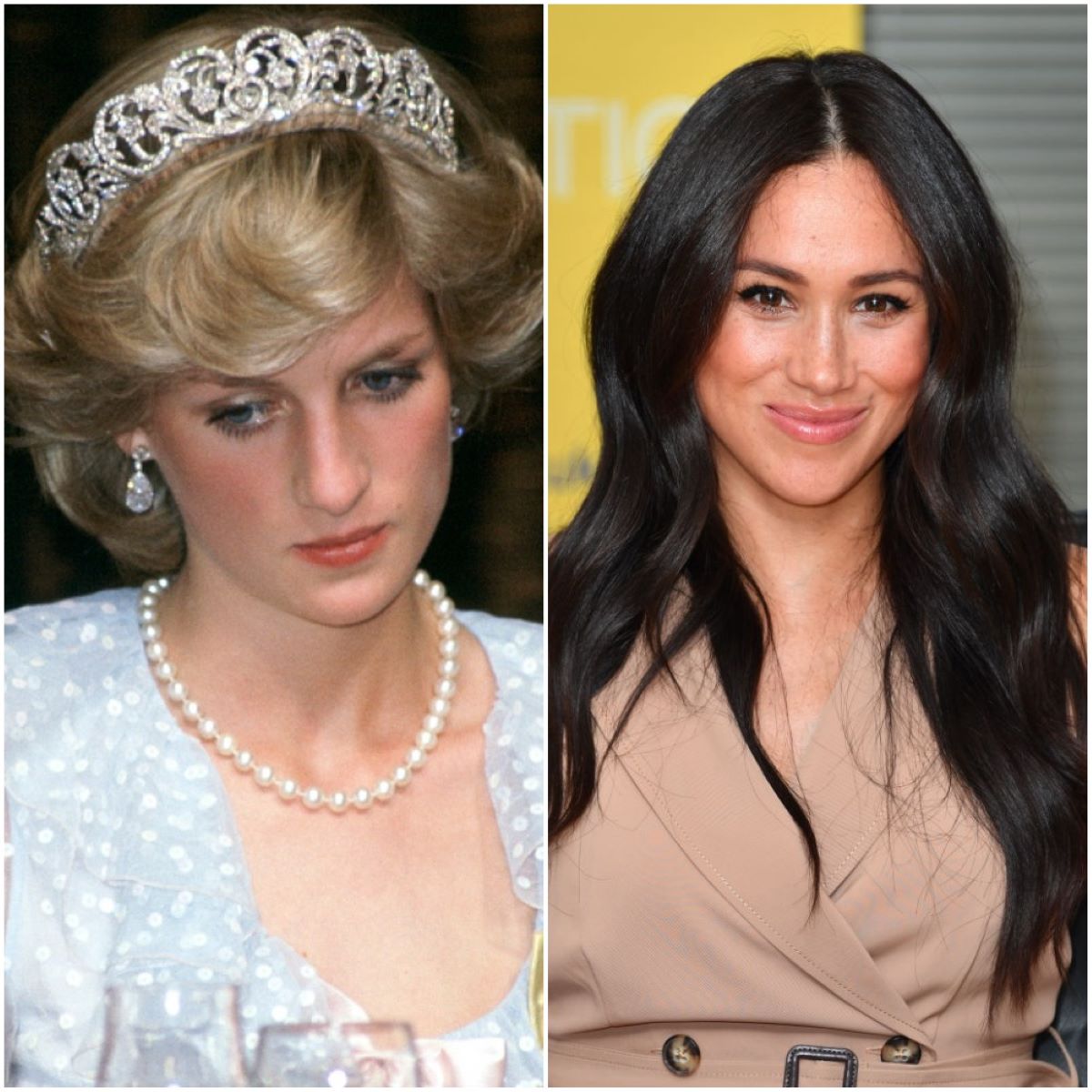 What did Meghan Markle and Princess Diana want?
New insights have come out about the queen's relationship with both Diana and Meghan in royal expert Matthew Dennison's new book, The Queen: An Elegant New Biography of Her Majesty Elizabeth II. In it, he discussed the queen's feelings toward being sentimental with her family members.
"The Queen doesn't talk about her own feelings and she doesn't encourage others to talk about their feelings either," Dennison said, according to The Mirror.
This caused both Meghan and Diana to feel distant from the queen and unable to connect with her like they would have wanted, Dennison said.
"Diana had meeting after meeting with the Queen, who ultimately felt it was the same conversation happening over and over again. Diana never forgot who her mother-in-law was and that provided a barrier that was not of the Queen's making," he said. "I don't know if Meghan was overawed in that sense because Meghan was a grown woman with experience of life when she joined the royal family whereas Diana was a young girl. But I think both women wanted something from the Queen that they didn't get."
Meghan Markle thought formality was just for show
Before marrying into the royal family, Meghan was an actress in LA so her knowledge of the innerworkings of the royals was seemingly limited. During her first time meeting the queen, Meghan learned that the formalities surrounding the family were not just for the public.
"I thought genuinely that was what happens outside I thought that was part of the fanfare," Meghan said in her interview with Oprah Winfrey of the moment Prince Harry asked if she knew how to curtsy. "I didn't think that was what happens inside. And I said, 'But it's you're grandmother,' and he said, 'It's the Queen.'"
"That was really the first moment that the penny dropped," she continued.
Meghan had to quickly learn how to curtsy before meeting the queen.
"And I met her and apparently I did a very deep curtsy and I don't remember it and then just we sat there and we chatted and it was lovely and easy and and I think thank God I hadn't known a lot about the family. Thank God I hadn't researched," the Duchess said.
Princess Diana and Meghan Markle had different relationships with the queen
Diana's relationship with the queen was definitely tense at times. The tipping point came when Diana spoke out about Prince Charles' affair with his current wife Camilla, Duchess of Cornwall, saying there were three people in her marriage. After that, the queen advised Charles and Diana to divorce.