Princess Diana's 2 Most Dazzling Tiara Moments
Princess Diana's style is iconic. She made headlines for what she wore dropping her sons off at school just as much as she did for her formalwear. The major difference being the mother of two wore jewels from the British royal family's collection for evening events. 
Per royal etiquette, when stepping out for fancier occasions, Diana accessorized her looks with dazzling headpieces. But a few of her tiara moments stand out among the rest. Keep reading to check out Diana's two most memorable tiara looks. 
1. Wearing the Spencer tiara on her wedding day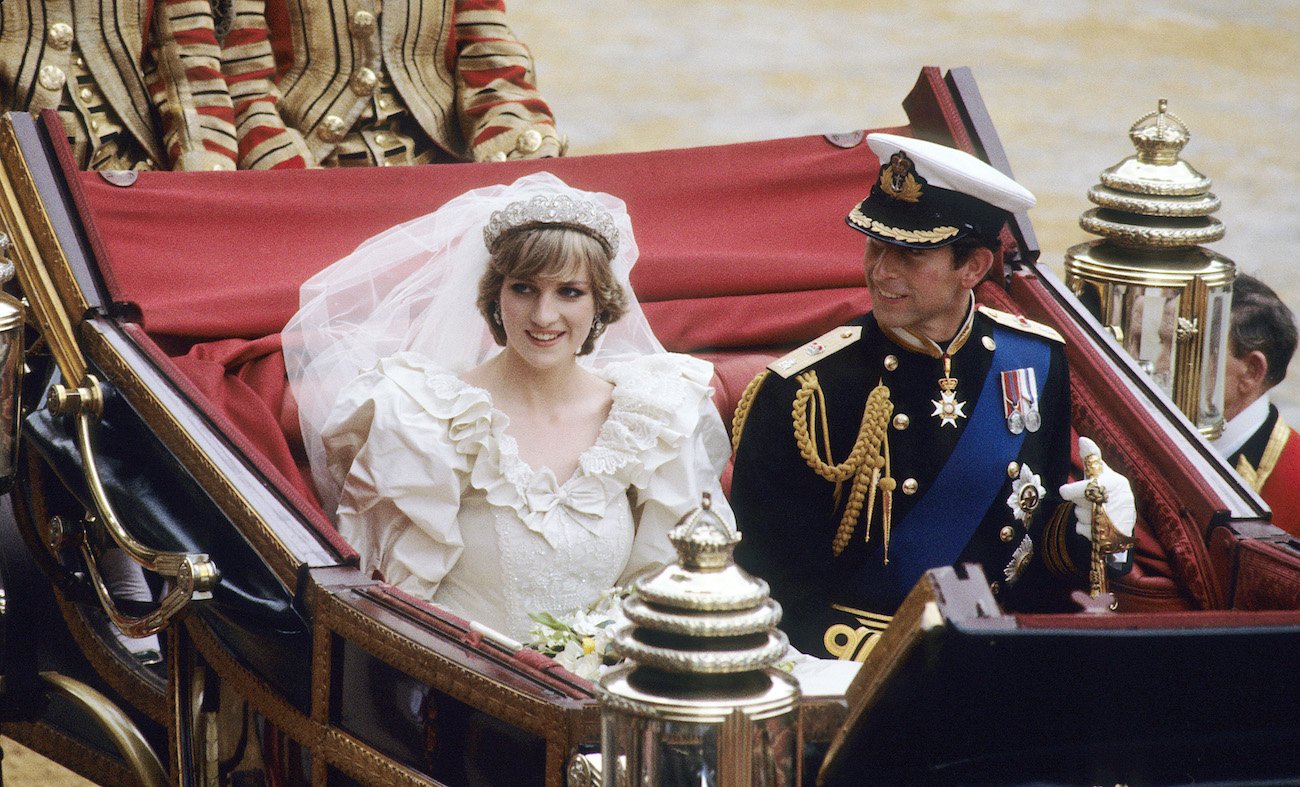 Arguably, the word "dazzling" describes every instance Diana stepped out wearing a tiara. But her first time donning the sparkly accessory remains the most dazzling of all. 
Ahead of her royal wedding to Prince Charles, much hype surrounded which headpiece from the royal family's collection Diana would wear down the aisle. Instead of borrowing one from her mother-in-law, Queen Elizabeth II, Diana opted to wear a Spencer family heirloom, the Spencer Tiara, which her mother and sisters had also worn. 
Made from other diamond jewelry, it features tulips, scrolls, and stars. Diana's grandmother, Lady Cynthia Hamilton, received the tiara as a wedding gift when she married the 7th Earl Spencer in 1919.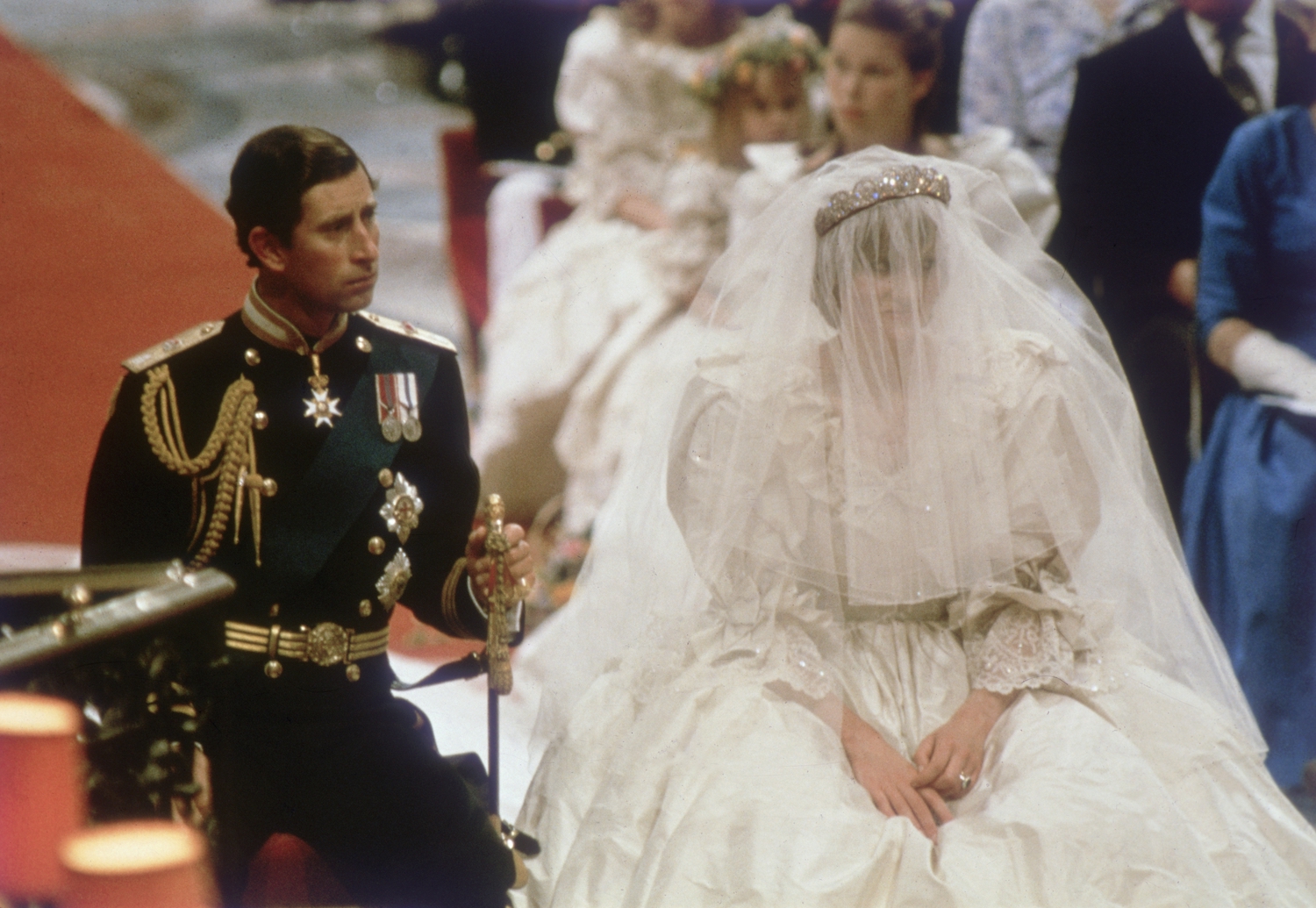 On July 29, 1981, the world watched as Diana married Charles wearing the incredible tiara. At St. Paul's Cathedral, dressed in an intricate gown by the husband and wife design duo, David and Elizabeth Emanuel, Diana's look became iconic almost instantly. 
Her Spencer tiara beamed as millions of people around the world watched the "wedding of the century" live on TV. And Diana, then 20, made a statement with her train measuring 25 feet. No royal bride since has worn a longer train. 
Very fond of the Spencer tiara, Diana would go on to wear it many times during her life. Today, women in the Spencer family continue the tradition of wearing the tiara on their wedding day. In 2018, Diana's niece wore the Spencer tiara for her nuptials, according to Hello. 
2. When Princess Diana wore the Lover's Knot tiara with her 'Elvis Dress'
During a 1989 trip to Hong Kong, Diana stepped out in what she referred to as her "Elvis Dress." Catherine Walker, one of Diana's favorite designers, came up with the white, pearl-covered strapless dress and jacket combination.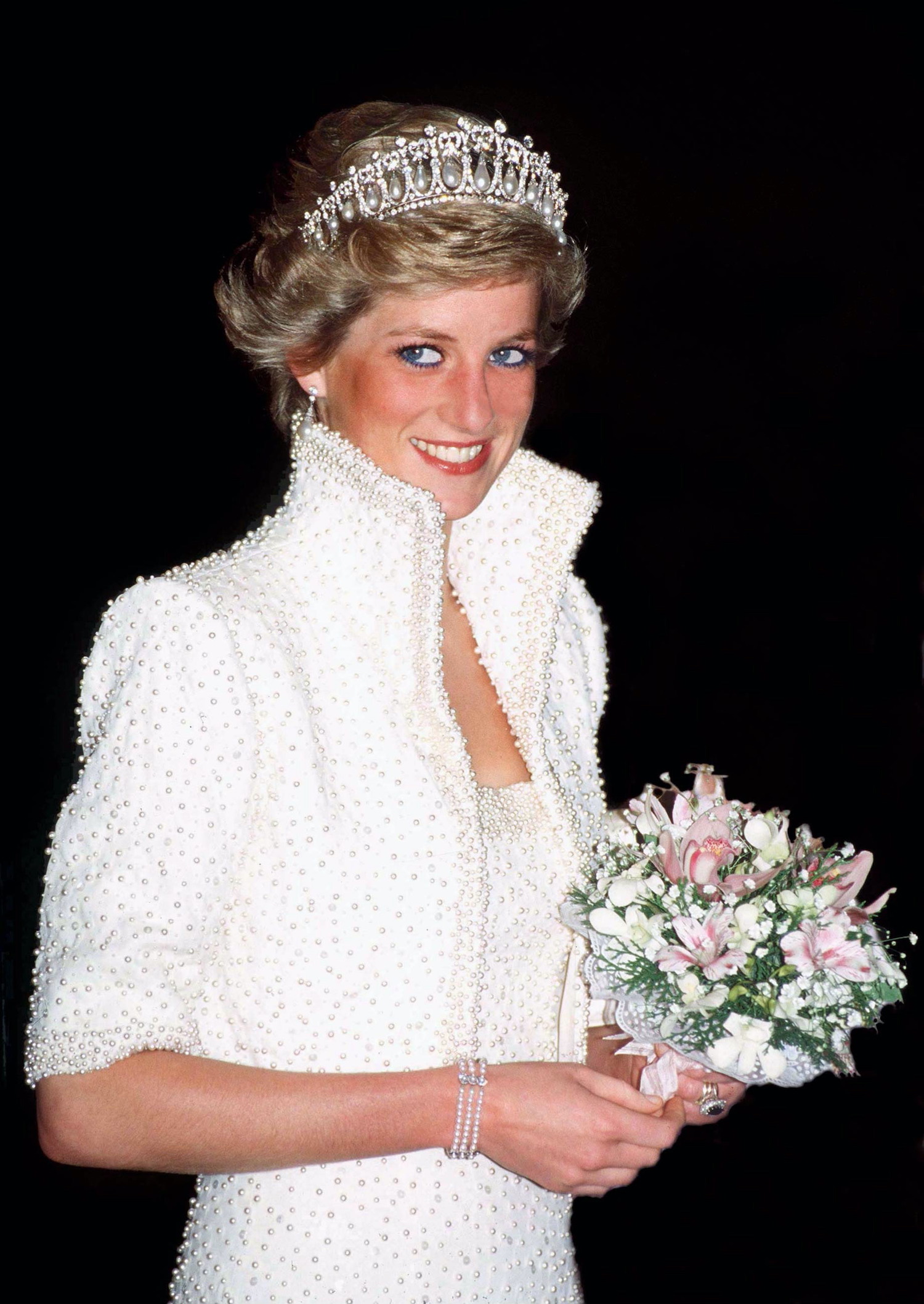 For the occasion, Diana accessorized the look with more pearls. She wore the Lover's Knot tiara, a favorite of hers, and a pearl bracelet.
It's since become one of her most iconic outfits ever. Later auctioned off for charity, the "Elvis Dress" fetched $151,000.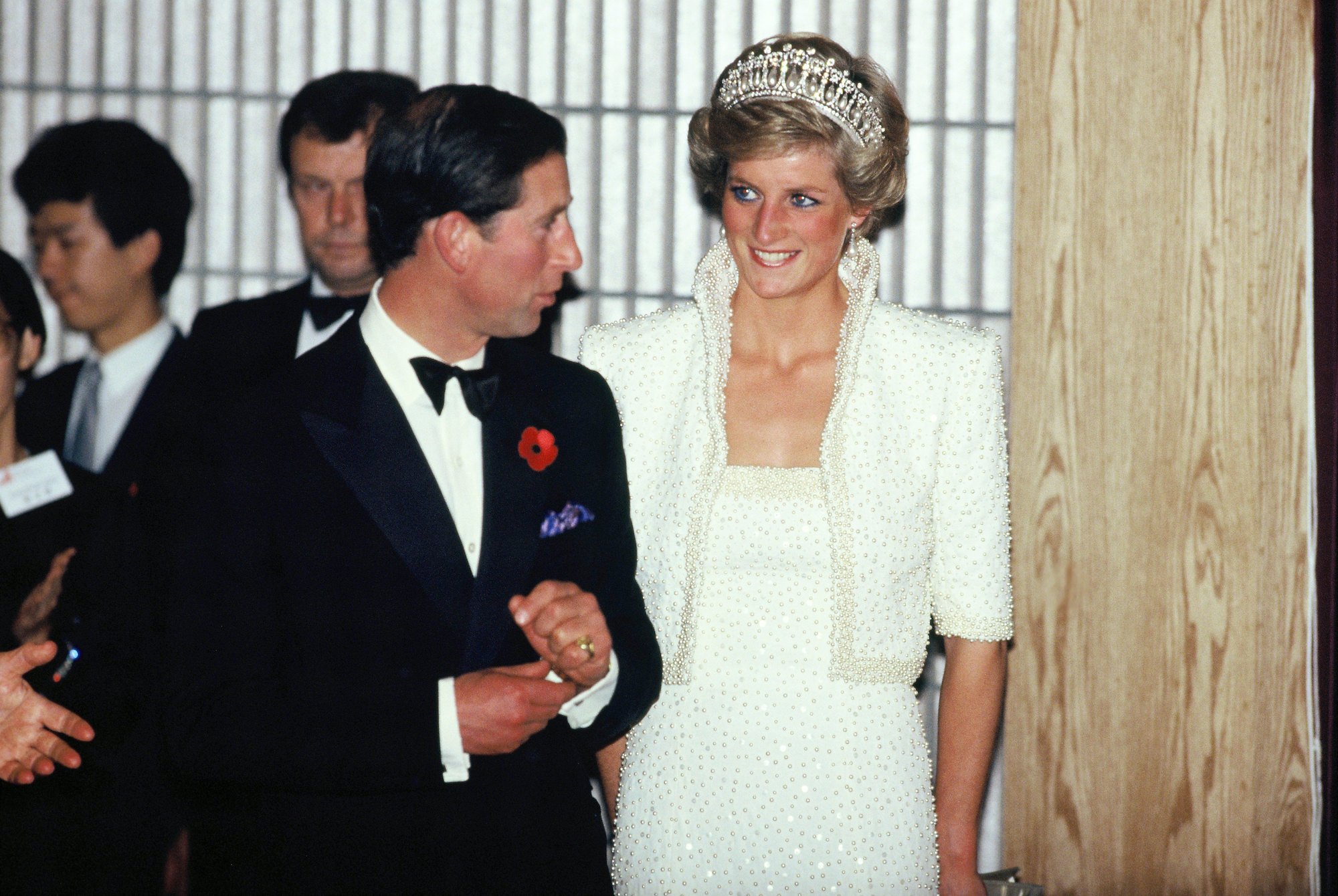 Diana isn't the only royal to have a spot for the Lover's Knot tiara. Her daughter-in-law, Catherine, Duchess of Cambridge has taken a liking to it too. Since wearing the headpiece for the first time in 2015, it seems to have become Catherine's go-to tiara for formal events.